Christmas Heirloom Afghan
Yes, you can bring the Christmas spirit into your home through throws and other crochet crafts. This concept is widely used in colder countries, when it is winter at Christmas. If you want, you can adapt the idea and characterize your spaces with them. The Christmas Heirloom Afghan it's another alternative to the traditional decor with pine trees and lights, or an extra complement.
Your Christmas afghan can be very colorful, if you like all the items in your house to have a joy as trademark. Use and abuse the green, red, gold and white. Sometimes an inspiration for a new Christmas pattern can come out of nowhere, with you being very relaxed and rested.
But most of the time, inspiration comes when we are seeing or hearing something interesting. That's why it's so important to always stay tuned, looking at new crafts. That's what our team always seeks to bring to inspire you.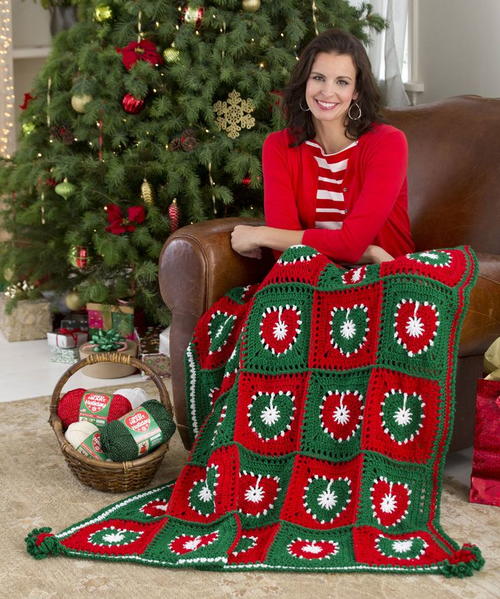 How to Do The Christmas Heirloom Afghan
It's time to start our Christmas projects. To make this amazing Christmas Heirloom Afghan you will need:
Crochet Hook: K/10.5 or 6.5 mm Hook
4 balls 6060 Green/Green A
1 ball 0140 White/Silver C
Assembly Diagram
Full Pattern FREE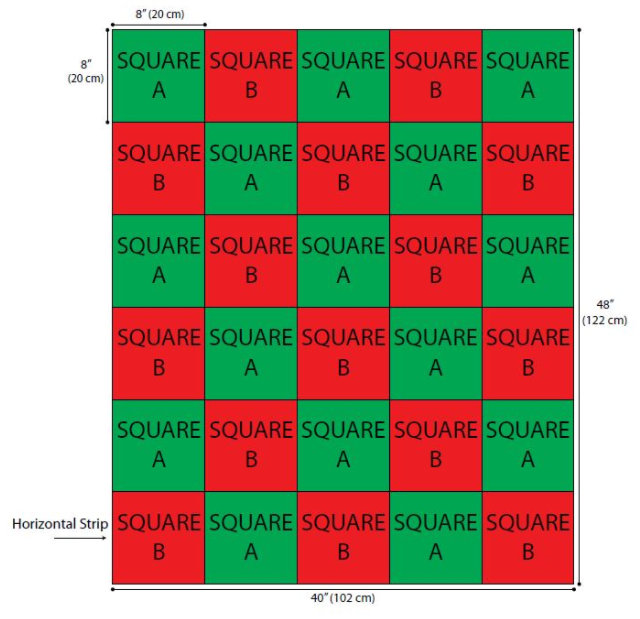 Start by separating all the materials you will use in your craft. Also read and understand the pattern before starting. This afghan is comprised of 30 squares sewn together. The adorable heart on each square will add a loving touch to any room of your house during the holiday season. If you've never worked up a crocheted afghan before, there's no better time than Christmas. Is a great opportunity to decorate your home with unique crafts. Besides being a beautiful gift option for dear friends. Below you will find another idea of blanket, the Christmas Lights Blanket. A wonderful handcraft for the children's room.