Ombre Puff Quilt – Free Pattern
This quilt model is passionate, in addition to being colorful and easy to make, it is cute and has many uses. The Ombre Puff Quilt is that quilt that's perfect to take on an afternoon in the park, on a picnic. It is fluffy and therefore more comfortable to sit or lie down for longer. It's a great option to use on the floor, to let children play.
They are more comfortable and you, mom, more peaceful. As for the colors, you can do with tones that match the decor of any room you want to use. You can do it very colorful and full of different prints. Do you have a lot of small scraps left over from other seams? Enjoy using this pattern. The amount of fabric to make each puff square is small, perfect for unused scraps.
The quilt size is very easy to change. If you have a room size and you want the quilt to take up all the space, make more or less lines to fit. Because it is a different model you may find that the materials are very different as well. The only thing you'll need more of is PolyFil. In the measurements of the pattern this value is estimated, because you may want to make it fluffier or less.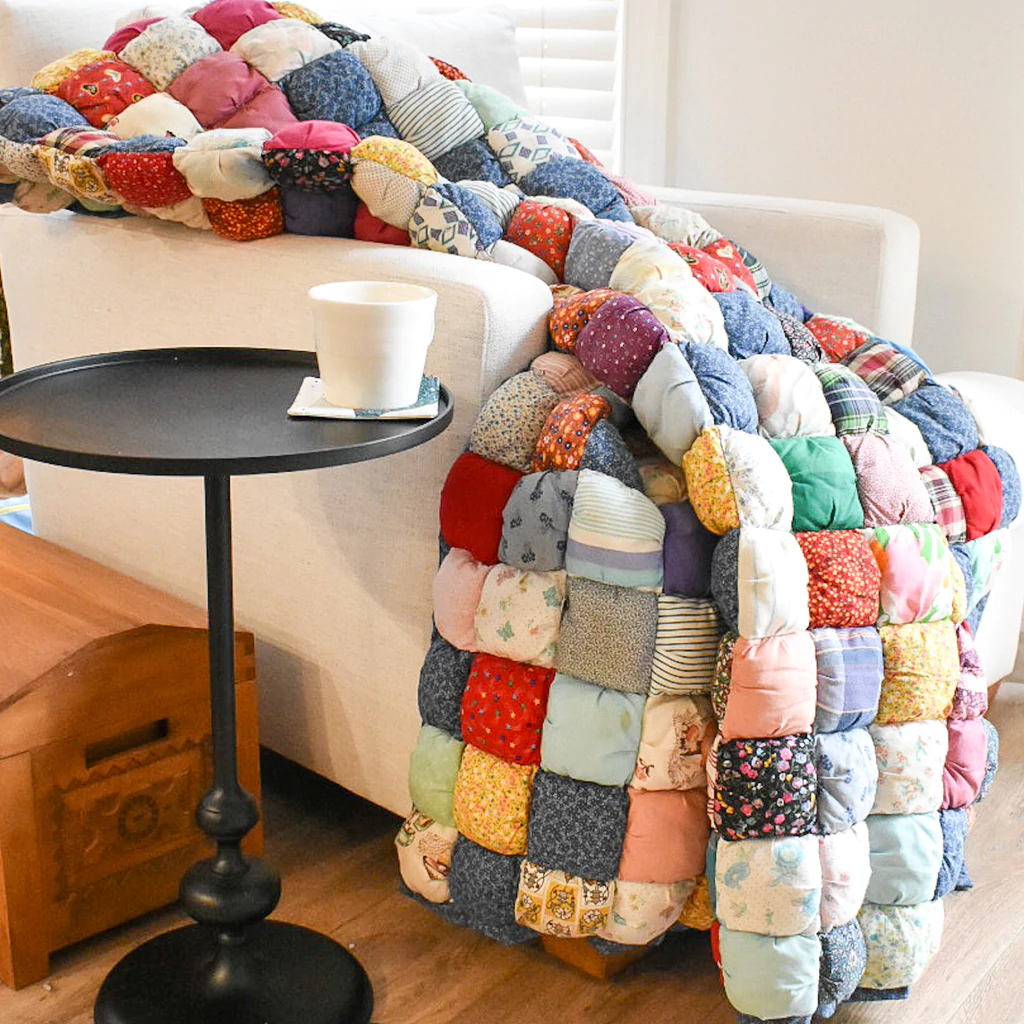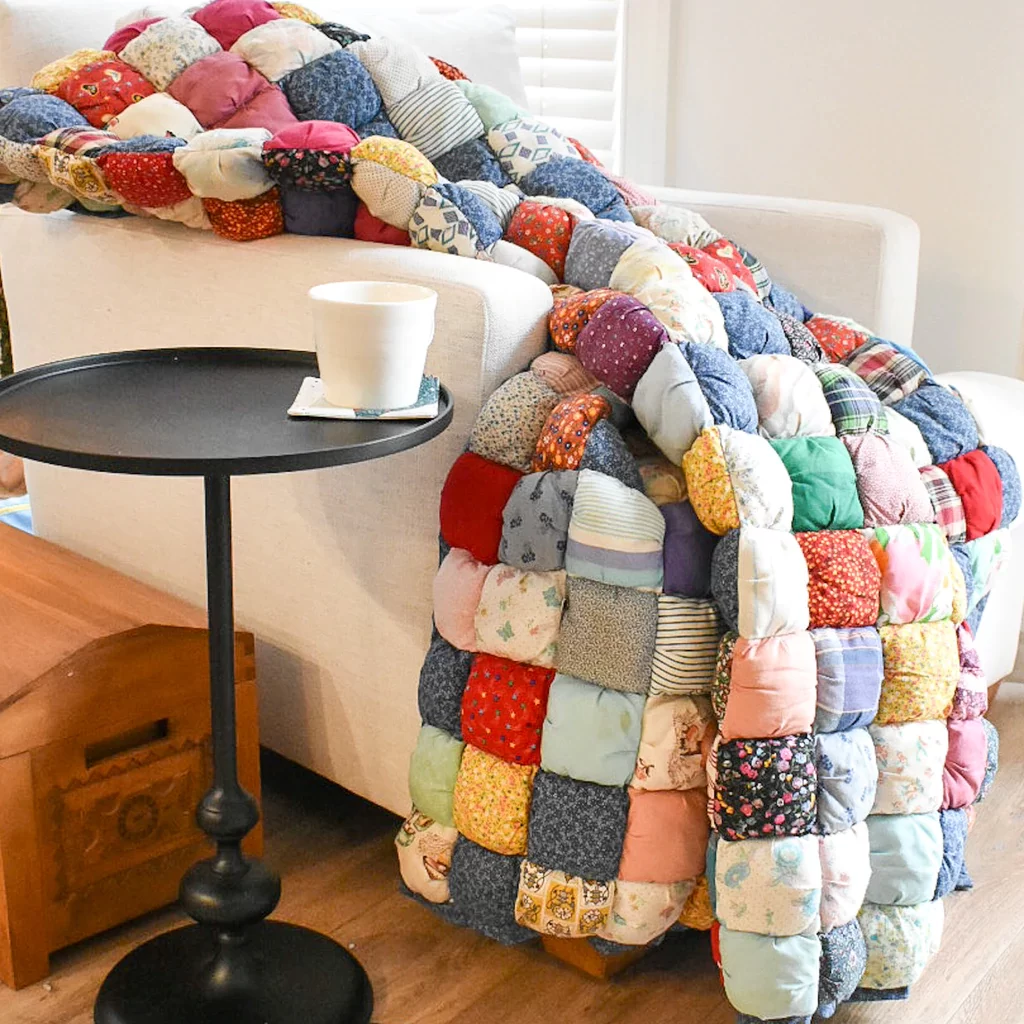 Image / Pattern / Tutorial: Lo and Behold Stitchry.
It depends a lot on each person making the quilt, how many squares are going to be added. The full Ombre Puff Quilt pattern is available in Lo and Behold Stitchery. There you will find the step by step, the list of materials, fabric measurements.
The quilt design gives several tips to optimize the production of squares. I hope you like and use this quilt a lot. Here, where the kids go, the puff quilt has to go with it. Leave your opinion here in the comments, we will love to read everything.