Crochet Blanket with 3D Flowers – Free Pattern
Hello sweeties! Nothing better than doing something that we like and that shows our face for the next. I always feel that way when I make handmade pieces, like the Crochet Blanket With 3D Flowers. It's a perfect blanket for baby girls. It is a blanket made of blocks. You start by making the flowers and then you complete the block.
You can take advantage of this flower model to adapt in other projects, apply on rugs, bags, blouses and scarves. When I'm doing projects like this, I always have a bag with a crochet hook and a ball of yarn and I take it everywhere. So, while I'm waiting for an appointment, a queue, I keep crocheting. Best thing you have to spend time and practice this versatile technique.
The colors you can choose according to the decoration or the baby's layette. Do you have a friend who is having a little one? You can make this blanket as a gift, with the colors she prefers. There is no better way to show affection and support right now. The details of the flowers that make this 3D effect make everything even more charming.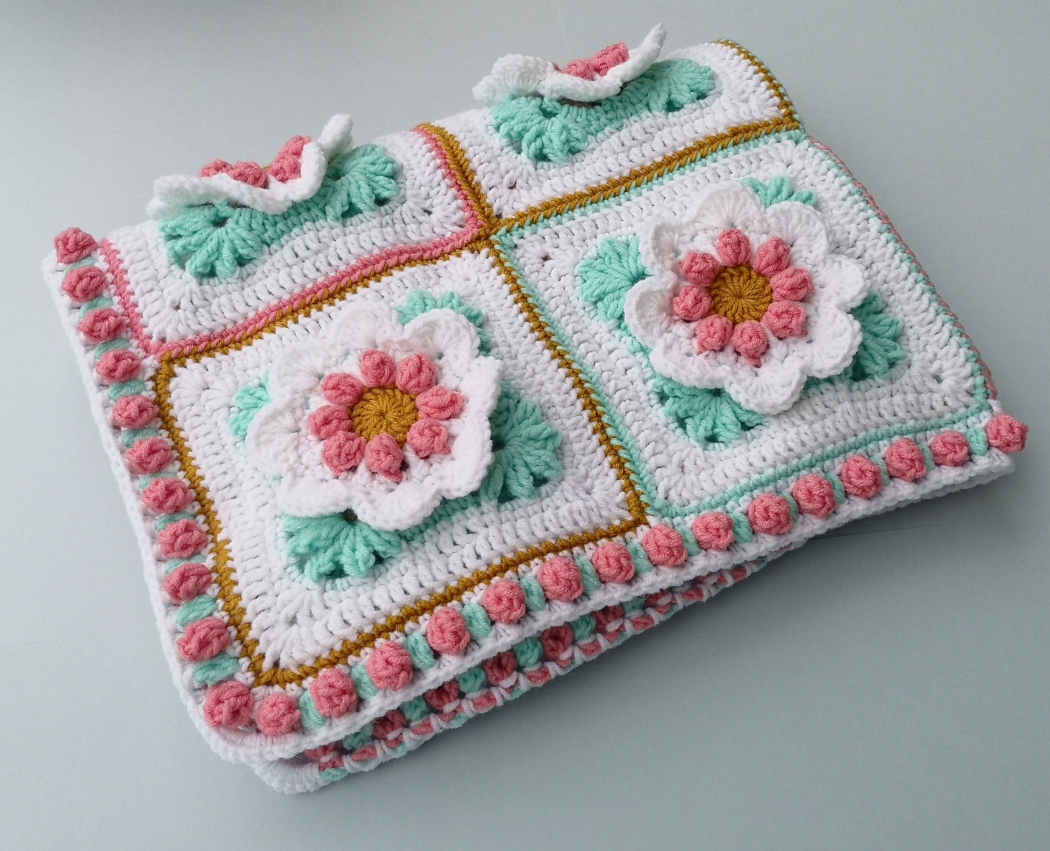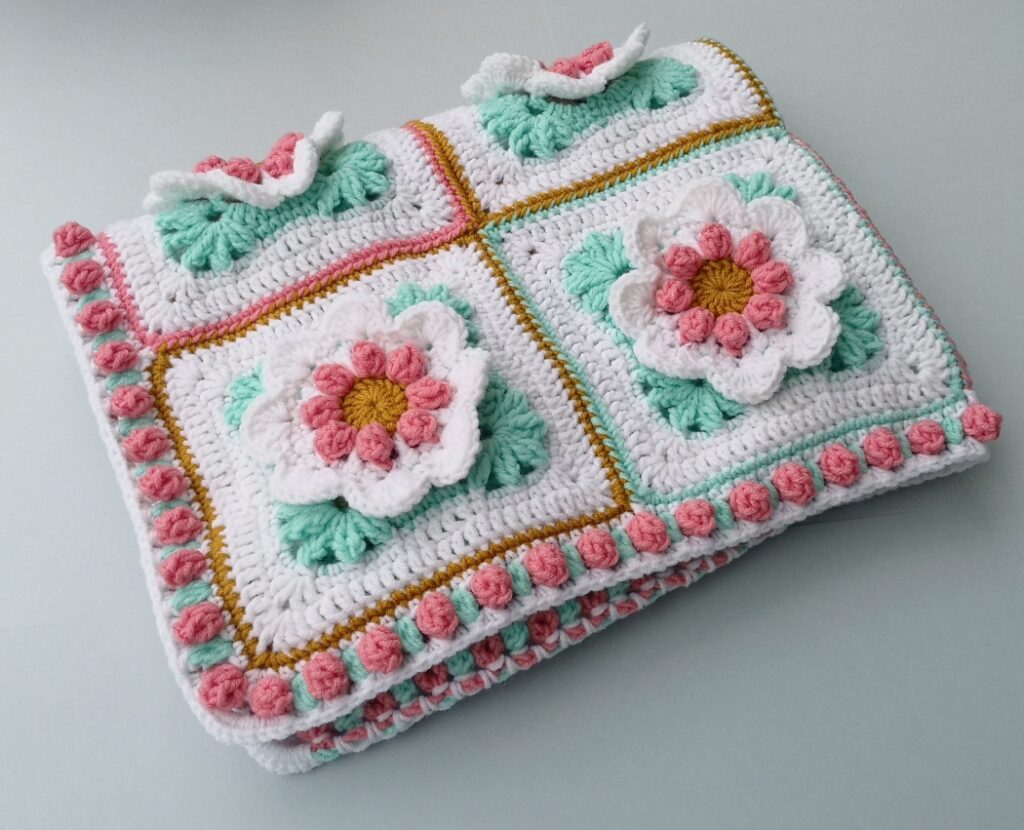 Image / Pattern / Tutorial: Veronika's Crochet Pattern
You'll learn how to make it completely by following the step-by-step pattern available at Veronika's Crochet Pattern. There you have everything you need to guide you in Blanket with 3D flowers. I hope you like it and make lots of blankets to sell, give as a gift, or for your baby.
If you want to leave your opinion and suggestions here in the comments, we will be very happy to read. It is always a great pleasure to have you here. This is our space for artisans to be inspired to create the most beautiful pieces. We are here to support each other. Now, let's crochet!