Nordic Star Table Runner – Free Pattern
Ready to learn another beautiful piece to decorate your table? Today we are going to learn Nordic Star Table Runner. Decorating the table with a table runner will make your table more beautiful and your dinners and socializing moments even more special, as a well decorated table can totally change the environment where the meal is being held.
The table runners can be used during meals or when the furniture is not in use, just decorative. You can use the table runner vertically, to delimit seats and dishes for each guest, or horizontally, as is traditionally done. It is an item that can be easily added to the composition of the table in more elegant events, even lunch with friends.
Both in events in internal and external areas, as long as the decoration used in the environment is suitable. As for the colors, feel free to use the ones you like the most. You can make it in holiday colors, like the pattern template, white and red, ready for Christmas. It can be a great option to gift to friends, it is a very beautiful, personalized and useful item, which will make their meal more cheerful.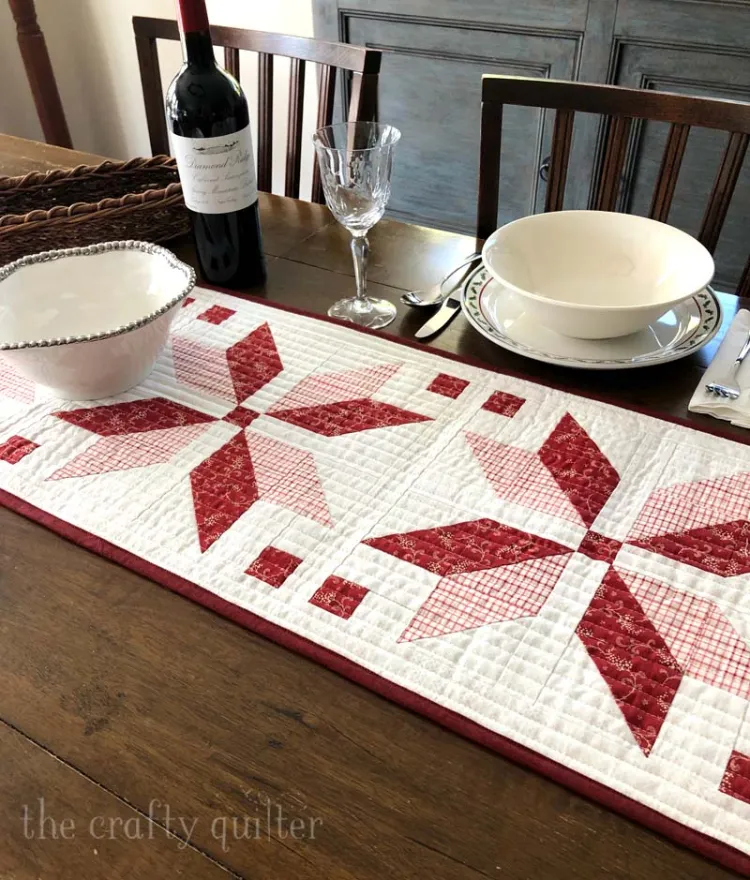 Image / Pattern / Tutorial: The Crafty Quilter
The important thing is that you are not afraid to combine these pieces. Use the other items, cutlery, cups, placemats, to complement the decor. When choosing fabrics, choose quality ones. As it is a piece that is present during meals, accidents can happen and you will have to wash them more often. Good quality fabrics guarantee a beautiful piece for longer.
The complete Nordic Star Table Runner pattern is available from The Crafty Quilter. You will find the pattern in pdf, ready to download. There you have the measurements, step by step of the cut and assembly and diagrams of the part. Every time you come here to learn new patterns, we are so happy to have you. Tell us how it was to make the table runner and if everything went well. We'll be glad to know.