Charming Crochet Basket – Tutorial
Made with string or knitted yarn, the crochet basket can become a great ally when organizing baby items, toys or bathroom objects. In addition, the piece, which can be found in square or round shape. Also becomes part of the decoration of the place in which it provides a handmade and cozy touch through its design, color and material.
If you follow DIY techniques, you know: crochet is one of the most popular and versatile things in the world of decoration. With the technique it is possible to make a series of decorative items. Even clothes and pieces of different genres. An example of this is the crochet basket, which also has different uses and can be made in different ways.
Something very common is to use the crochet basket as an aesthetic detail in the design of the room. A bedroom, for example, can have small models of crochet baskets on a dressing table and with different uses, such as jewelry holders, makeup and other items. The bathroom can have a crochet basket to store dirty clothes, the kitchen to store plastic bags and so on.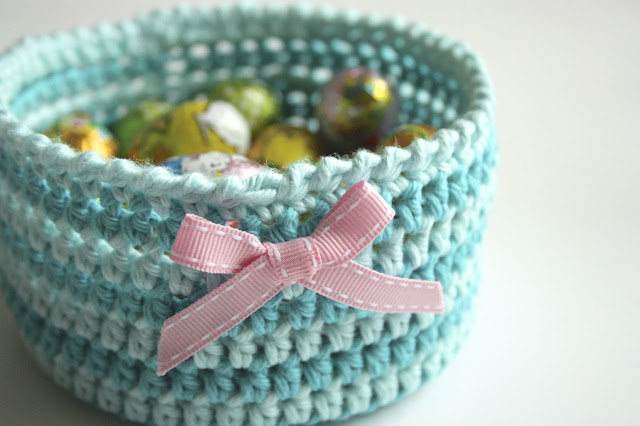 Crochet Basket Pattern
The interesting thing is to make the most of the functionality and aesthetic appeal of the piece in order to make the decoration of the house as a whole successful. The pattern is beginner level, so don't worry, just get inspire and start crocheting. For this all you'll need is:
Cotton Yarn (most weights should work);
An appropriate size hook for your yarn;
Yarn needle;
Spray Starch (to stiften the basket) – optional.
The first step is make the basket base. This pattern is written in UK and American terms. You can check the tutorial at Cherry Heart. We hope you love it as much as we did it. Go make your basket!