Aunt Dinah Quilt – Free Pattern
Hello everyone, welcome to All Day once again. Another week ending and another weekend starting. Sometimes I feel that we are not even seeing the time go by with so much to do. But it's very important to take a few minutes to relax. And if crafts are where you find this therapy, come and learn a new pattern with us.
Today we separated a model that doesn't need a lot of fabric. It's that perfect pattern for anyone who wants to start sewing, but doesn't want to invest a lot of money in fabric right now. That's why Aunt Dinah is right for you. Not only in these cases, but for everyone who falls in love with this pattern. Without further ado, let's learn how to put this quilt together.
The aunt dinah is a quilt measuring approximately 54" x 54". It is not a large quilt, it can be considered a throw quilt, lap quilt or be used for babies. Another incredible way to use them is on the walls, almost like a painting. You can look for some pictures and get inspired, it looks amazing.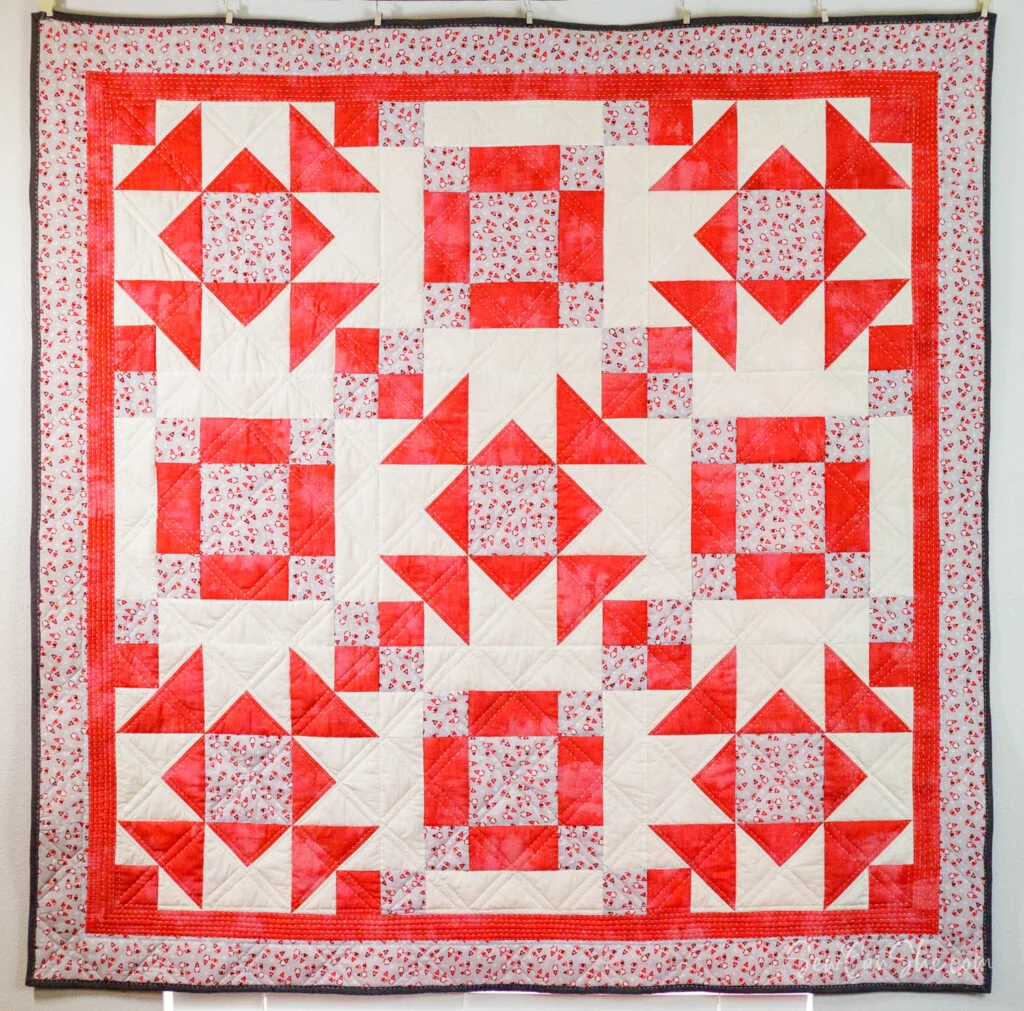 Image / Pattern / Tutorial: Sew Can She
Following the measurements indicated in the pattern, you will have what it takes to make the nine blocks of the quilt plus the two borders. The edge is optional, but it gives the piece a special charm. Also you can customize and make it bigger, smaller, another color. Use your imagination.
When choosing fabrics, think about whether you want to make a themed quilt. If you want a Christmas quilt, just like the designer, opt for celebration colors. Make the combinations that you think are best. You can use a pattern as inspiration to choose other fabrics.
You know those basic tips worth passing on? Here they go: read the entire pattern a first time, make the markings on the wrong side of the fabric, make all the cutouts before starting to sew. And best of all, have fun!