Greatest Granny Square – Quilt Pattern
Hi my loves! It's always a great pleasure to see you here, so that together we can learn and share techniques and new patterns. Here you will find different techniques to make beautiful handicrafts. Artisans, always value your work, it is unique and very important. Always feel proud of all the pieces you create, you have talent and must continue to excel every day.
If you're looking for a quilt to wear every day and already want to start sewing, let's make the Greatest Granny Square together. It's a perfect quilt that looks beautiful to leave the bed well made, to decorate the living room, to take on a picnic afternoon, to enjoy moments outdoors. If you're just starting to quilt, this might be the pattern to start with.
It's an easy model to cut and assemble, because the pieces are big and square. As for the colors, do what you like the most. You can choose the colors and prints from the decoration of the environment that will use the piece. If it is to be used in the bedroom, see the colors that are already present in the environment and try combinations that highlight the details of the environment.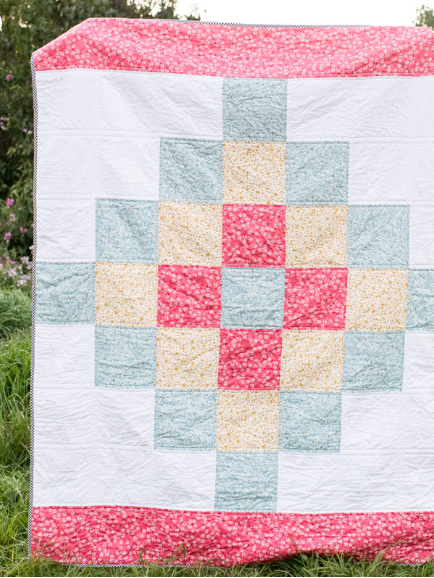 Image / Pattern / Tutorial: Fabric.com
For babies, use the colors and theme that were chosen to make the layette and room decor. Thinking about gifting dear friends, use more traditional, pastel colors, which match almost any environment, there's no mistake. The greatest granny square quilt pattern is available at Fabric.com, with measurements, color and fabric suggestions, cutting, assembly and sewing instructions.
The seam is straight, one of the easiest to do. If you're having trouble, try ironing the fabric. This will make it straight, easier to both cut and sew. We hope this is the pattern that inspires you to start a week with lots of art and colors out there.
Tell us here in the comments how it was done, what was the reaction of whoever received this beautiful gift. Our experiences help and inspire other artisans. May we be a source of inspiration for more people to continue making crafts. A productive week for all of us!