Pinwheel Daydream Baby Quilt – Free Pattern
When we talk about quilt patterns, almost everyone thinks of patterns for babies. Baby items have great sales, whether quilts or crochet accessories, they are always the most requested and that delight moms. Thinking about bringing another model for you to have as an option to sell or make for your home, we brought the Pinwheel Daydream Baby Quilt.
It may seem simple because it is made only with triangular cutouts and plain fabrics, but it is a model rich in sewing details. The quilt is made with twenty-four equal blocks, with the same fabric colors. The plain fabric, without print, highlights even more the details made in sewing in each triangle.
The colors and fabrics described in the pattern are a suggestion, do with the colors that you like the most. You can enjoy and combine the colors of the quilt with the layette, the decoration of the baby's room. If the room decor has a theme, you can use the same in the fabric prints, it will be a charm.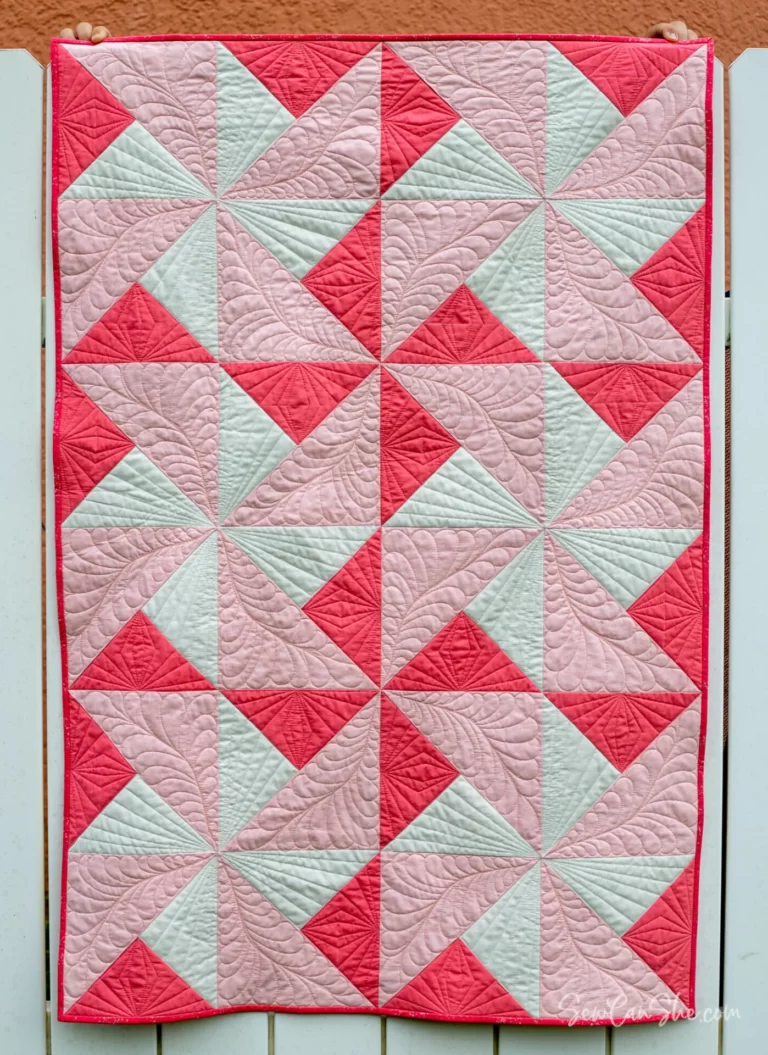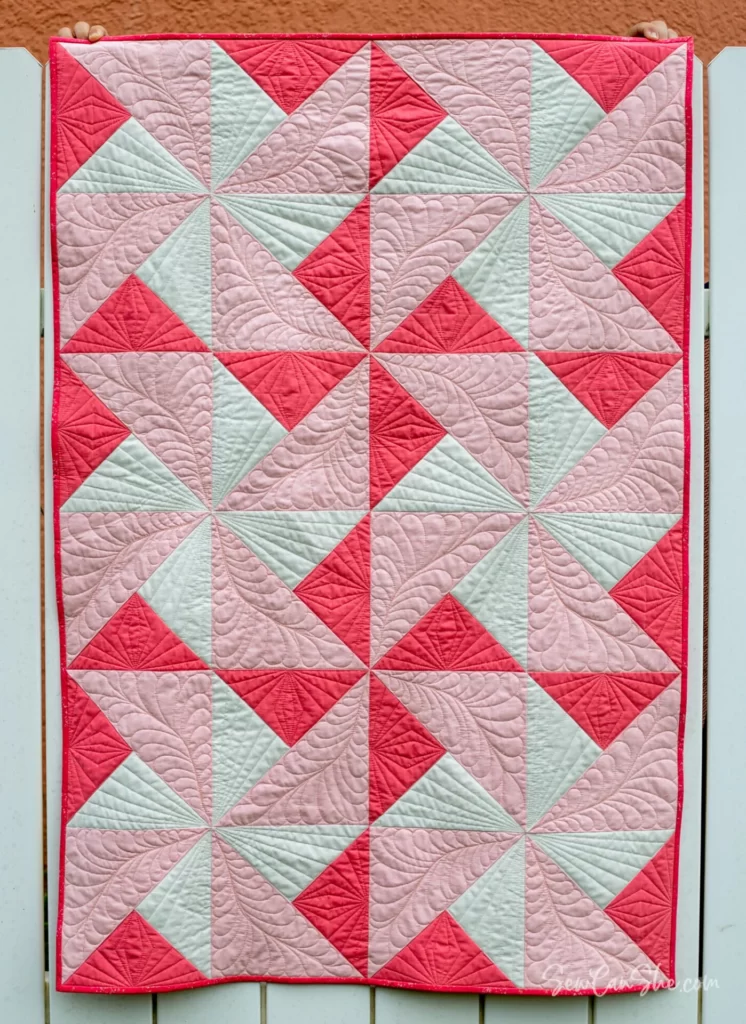 Image / Pattern / Tutorial: Sew Can She
The pattern doesn't necessarily have to be for babies, adapt the colors and size to look perfect on the big beds too, or on the living room sofa. To make this quilt, the pattern is available in Sew Can She, with the entire list of materials, the cutting and assembly step by step and tips to, at the end, have a perfect quilt.
This crib sized quilt finishes up to 36'' x 54'', which could also be a small lap quilt. Because it's made in blocks, it's easy to increase or decrease the size without changing the pattern. May it be another pattern to serve as inspiration and motivate you to continue sewing and creating beautiful pieces. Tell us here in the comments how it was and what you think, we will be very happy to read them all.