Sun Baked Tiles – Crochet Pattern
Hello! It is always a great pleasure to welcome you here, in our space to learn techniques and craft patterns. We are always attentive to suggestions of what you want to learn and blankets are always in great demand. The patterns we bring can be adapted to many environments and decorations. They are very versatile and almost always the color of the chosen fabrics and yarns dictates the use and environment that we are going to decorate.
Shall we do some crochet? Sun Baked Tiles will win your heart. Crochet blankets are very cozy and, depending on the yarn chosen, warm. Perfect for coming home at the end of a productive day and resting reading a book, having a hot drink or watching a movie. This type of pattern is great for those who are starting to crochet.
Because it is done in separate squares, you can practice a little every day, do one square at a time and improve your stitches and technique more and more. If you have any commitments, take a ball of yarn and your crochet hook in your bag and, while you wait, make a few more squares. I already have the crochet kit in my bag, everywhere I can, I already practice a little more of this wonderful technique.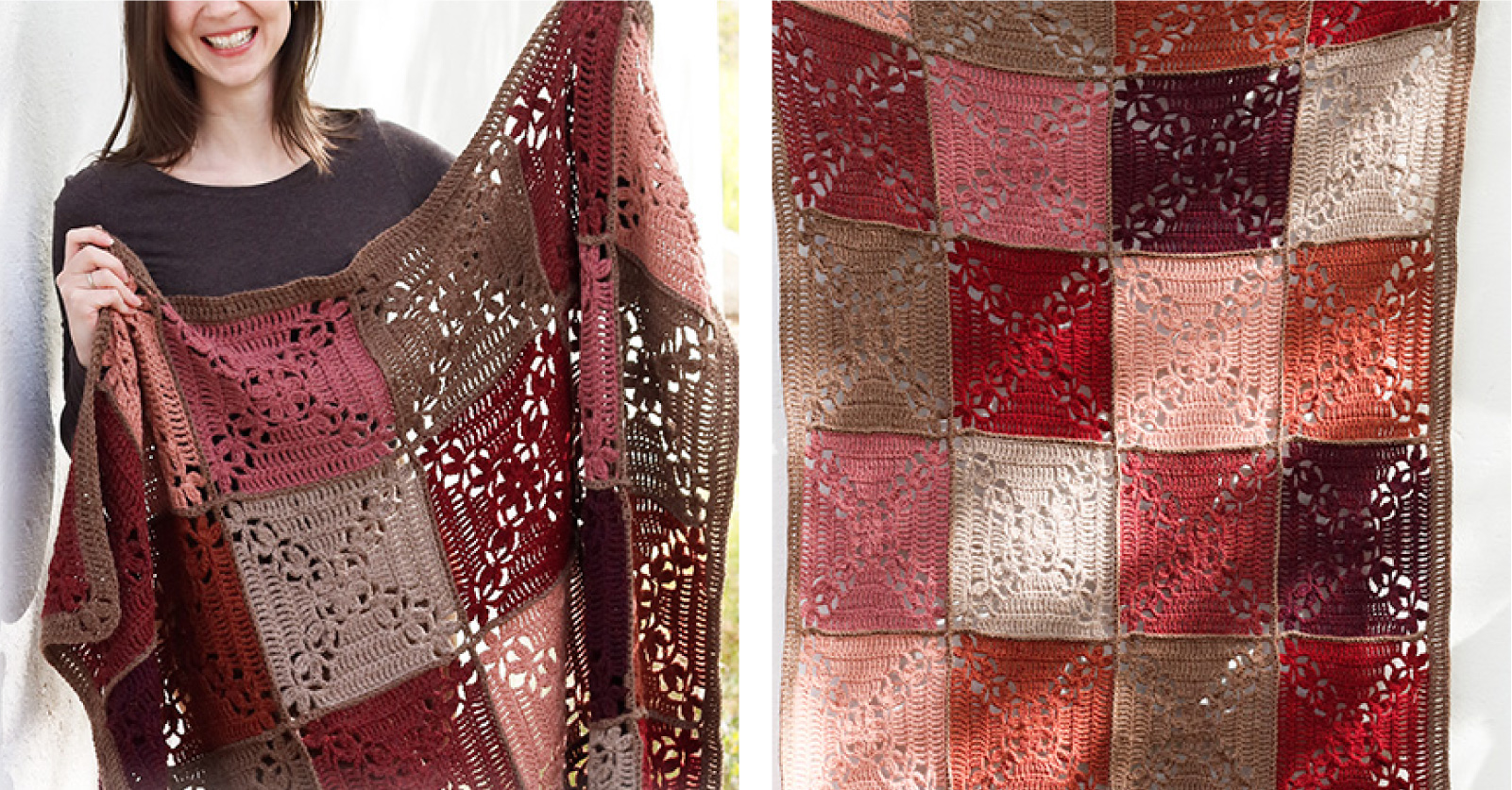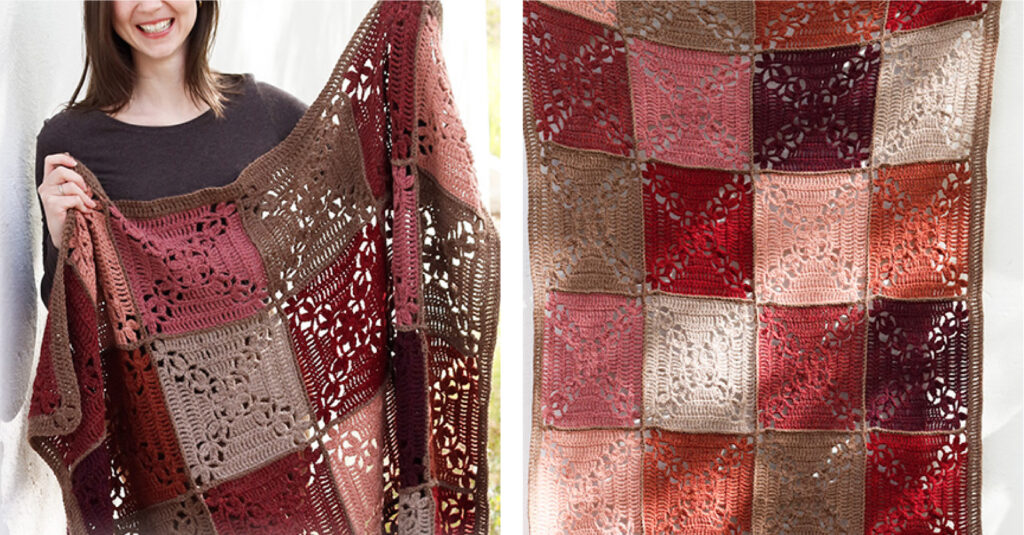 Image / Pattern / Tutorial: Drops Design
Some time ago, crochet was seen as a craft for older people, but nowadays more and more young people are using this versatile technique, making it possible to create the most diverse pieces. Clothes, accessories, bags and blankets are among the most made. The sun baked tiles pattern is available at Drops Design, with instructions, yarn suggestions and colors, sizes and everything you need to be able to make the blanket.
The colors and yarn are just a suggestion, make the ones you like the most. We hope that making this pattern will inspire you to start or continue crocheting. Tell us here in the comments what you think and if you have any suggestions for us to bring to the next patterns. Let's keep supporting and inspiring each other, after all our work is very beautiful and valuable. Shall we crochet?