Giant Bear Paw – Baby Quilt Pattern
Here's another baby quilt pattern for you to learn, the Giant Bear Paw. The pattern is pre-cut, but you can cut the pieces to assemble as well. The shapes are easy, it will take a little more time to complete, but I'm sure the result will be just as beautiful. One of the things I find most beautiful about this pattern is the color combination.
The background is grey, a classic color, easy to match. From there, the other prints and colors are chosen. They are very diverse and you won't have a hard time combining them. Get inspired by the baby's room decor, it will match very well and create a harmonious environment.
Choose good quality fabrics that are soft to the touch. Here we always give you the tip to wash the fabrics before starting to sew. You can remove part of the excess ink that many fabrics have, especially those with a darker color. Thus, one fabric does not stain the other after sewing. Iron it too, it's easier to keep the seam straight.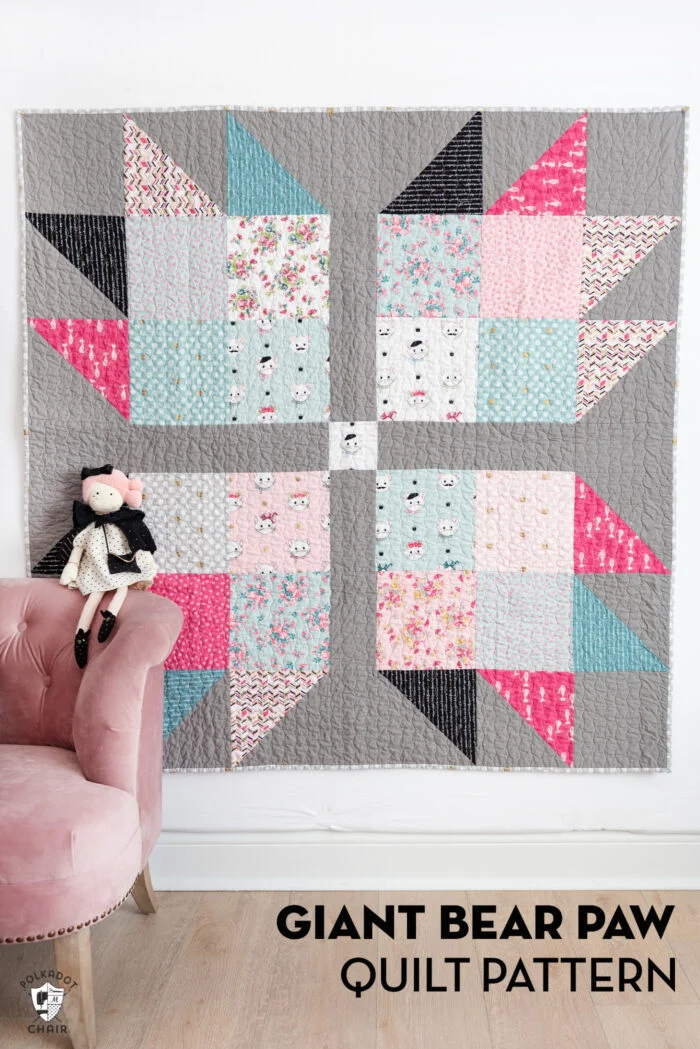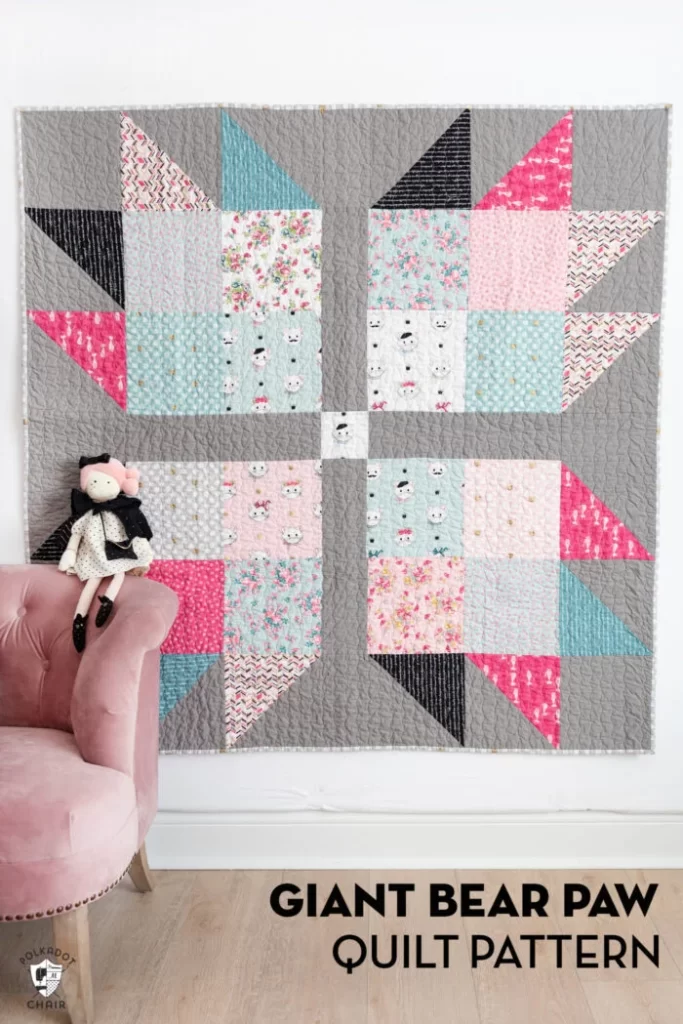 Image / Pattern / Tutorial: Polkadot Chair
I love being able to gift dear friends with such beautiful items. Not to mention that they are very useful, especially for newborns. We always need a quilt to have in the crib, to cover the baby. You can be sure that if you want to gift someone, it will be very useful and the person will love it.
The complete pattern is available on Polkadot Chair. There you will find all the step by step, sewing tips, fabric suggestions, in short everything. It is always a joy to welcome you here in this space reserved for us to learn a lot of crafts. Hope you are enjoying the free patterns we are bringing you. Leave your suggestions here too, enjoy and order what you want.