Margrete Doily is the piece you needed to decorate and make the environment even more beautiful and charming, since it is always a joy to be able to make something so beautiful that it helps in the decoration of your home. Perfect to highlight and change the look of your home giving it a prettier look, as well as, organized too. As it is a round rug, it is very interesting to use in spaces such as the dining room, offices and living room, thus gaining a very stylish look. Margrete Doily a beautiful piece of handicraft, as they are essential for decorating a house. However, in addition to giving a more beauty, it is very cozy.
For any dresser in the house can be highlighted what is great. For example: in the center of the living room, the couple's bedroom or even in the bathrooms, the crochet doily gives that beautiful touch to the house that everyone loves and is charming too. Well, the doily gets bright and cheerful colors that everyone loves for being a charm. Above all, thematic figures, star shapes and many others that are what amazes them all. A perfect job to make and give someone you like a lot, besides, with little material.
When separating the materials, first of all, the colors described here is just a suggestion for you. Even because, each person has their own taste, and some like to combine their pieces with the furniture, since it is even more beautiful and complete. Prepare all your material, so it will be easier for the execution.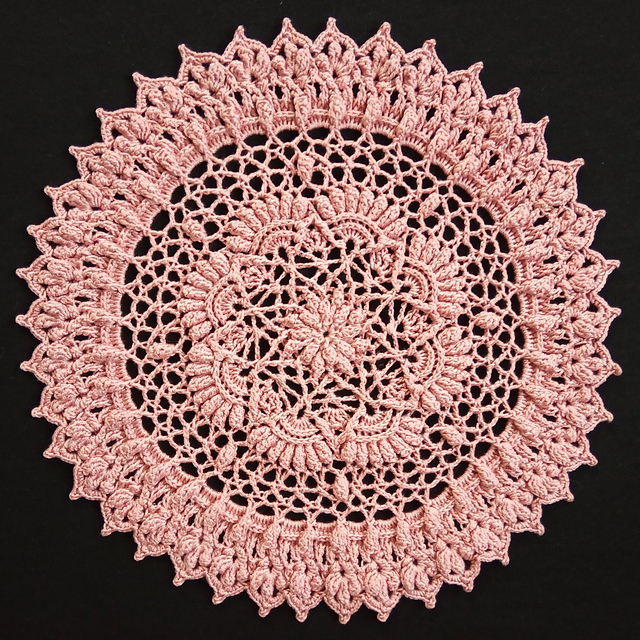 See Also:
➽ Pattern Amigurumi Snowman
➽ Crochet Easy Baby Sweater
➽ Diamond Charms Quilt
Margrete Doily
Pattern/Images/Tutorial: Nelly Klos
Crochet skill level is advanced. You will need to work front and back post stitches, clusters, two stitches together and popcorns. All abbreviations, special stitches, and techniques are explained in detail.
Your tension will determine things like hook size, yardage, finished size, and height of stitches. Using recommended thread and hook this pattern will use minimum 220 yards of thread. And your finished doily will be about 10'' in diameter from point to point.
Yarn weight
Thread
Hook size
1.5 mm
Yardage
220 – 246 yards (201 – 225 m)
Sizes available
10″
Crochet terminology
US
Crochet thread of your choice and a matching crochet hook
Suggested materials:
Cotton thread 50g/246 yards per skein 1.5 mm hook
Yardage: 220 yards
Finished size: 10' in diameter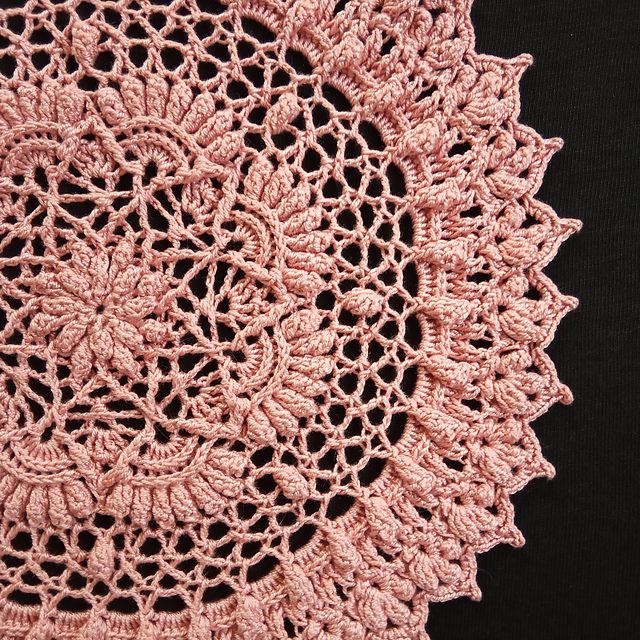 Our Team's Opinion About This Pattern
Margrete Doily, a beautiful piece that you will surely love, is a very beautiful and charming piece that will change the face of your environment. This piece has beautiful charming details that will make your home ready for this long-awaited date. This is a piece that is always needed, that's why it is so famous and required. This piece will surely make your customers want one like it, which will help you in sales!!
[activecampaign]
Want to craft this amazing Margrete Doily? Then set aside all your material and tools before starting your piece so that you already have everything close at hand, this way it'll be easy to carry out this project, follow the tutorial carefully, make your piece while following the tutorial and I' m sure that you will be able to make this amazing work easily.