Floral Beauty Throw Blanket – Free Pattern
Hi everybody! Ready for another day with a beautiful pattern to share? For us it is very gratifying to be able to bring different craft patterns that inspire you to continue producing. Today we are going to learn another crochet pattern, for you to snuggle up in the rooms of your house. The Floral Beauty Throw is a very beautiful blanket model.
It's a very different pattern and very amazing. Each square made has a flower, which brings more delicacy to the piece. Crochet blankets are classic pieces, impossible not to have. In addition to being very beautiful and complementing the decoration of the environment, they are warm and comfortable for those cooler days.
You can leave such a blanket in the corner of the room. When you go to watch a movie, read a book or have a coffee, you already pull the blanket to snuggle and get more comfortable. Choose the colors that you like the most to make this pattern. You can choose different colors that complement each other, or make everything in one color with several different shades, forming an incredible gradient.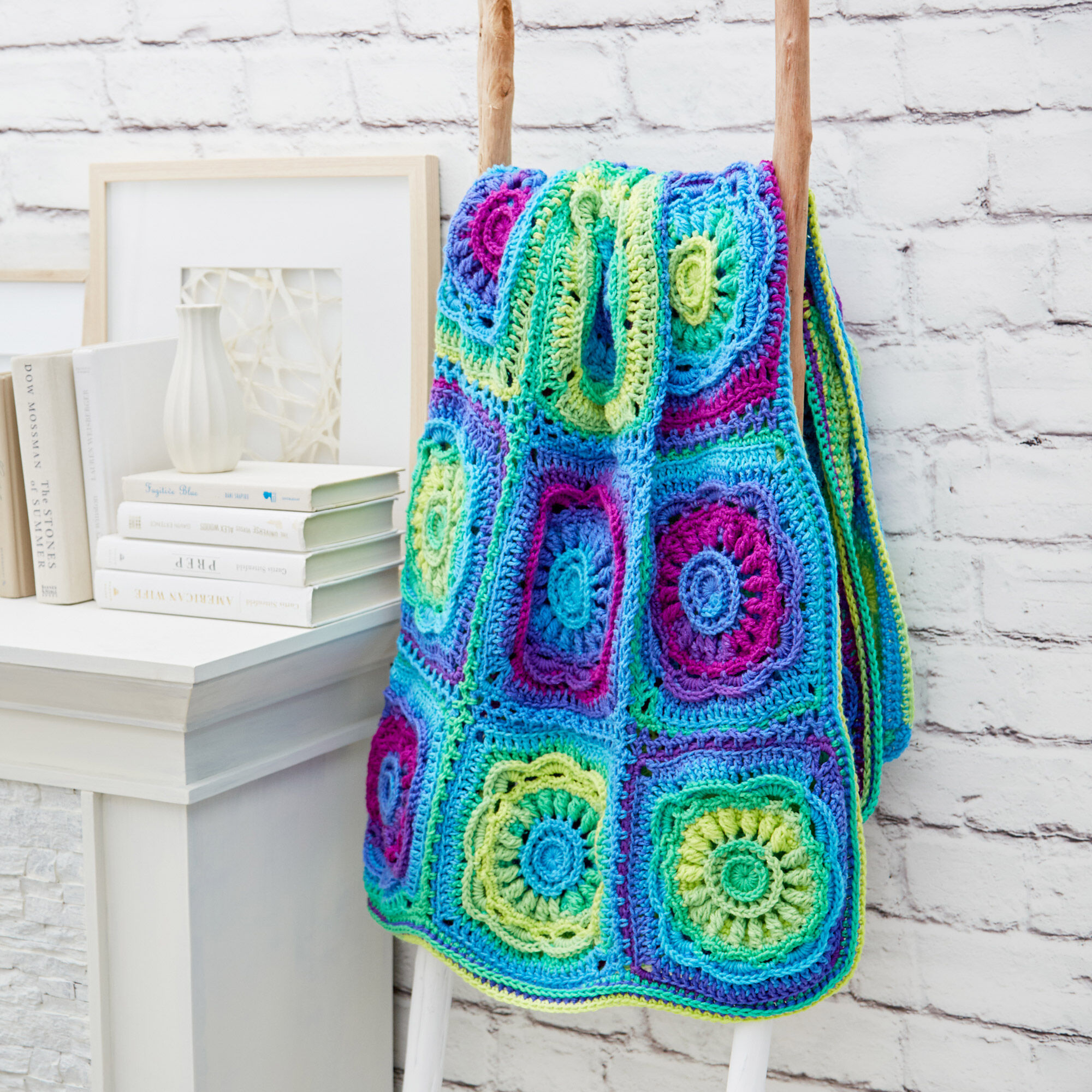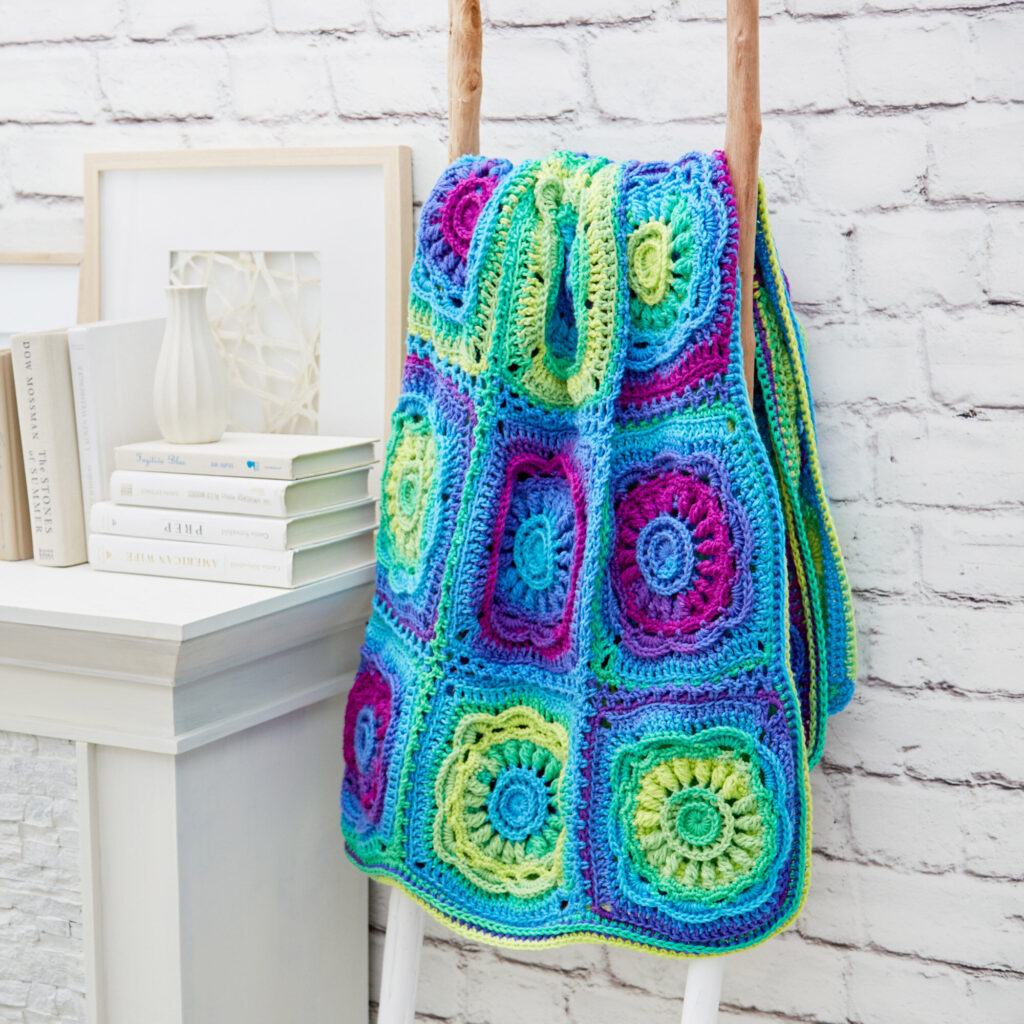 Image / Pattern / Tutorial: Yarnspiration
In the pattern, several vibrant colors were chosen. At first, with the skeins of yarns, it may seem like it won't match, but after it's ready, you can see how amazing it turned out. Throw is made up of 30 Squares which are worked in rounds with right side facing throughout. Squares are arranged in rows and are crocheted together. An Edging is worked around joined Squares.
To keep colors flowing in the same sequence as skeins, keep track of order that they worked. The pattern is available from Yarnspiration. It has everything there, the materials, the step by step and the abbreviations used for you to learn the pattern. Tell us what you think, we will be very happy to read your feedback. Soon we'll be back with more amazing patterns, stay here with us!