Amigurumi Teddy Bear – Crochet Pattern
Amigurumis are here to stay and delight everyone. If you don't already know, they are crochet animals. The pattern that we separated and brought to you is Teddy Bear. A super cute teddy bear that can be the main piece of decoration in a children's room. If this is the theme of the decoration, use this pattern to make several bears and spread around the room.
The teddy bear is full of charming details that make it even more special. The choice of colors is personal and goes according to the decoration, the environment you want to decorate. But let's agree that white, blue and black was an excellent combination. Amigurumis can be decoration items, toys for the little ones.
When choosing yarn, always choose a good quality one. This goes for all the projects you are going to do. Always value the quality of the products, so you value your work and have a piece that will last longer. If you are new to the crochet technique, this might not be the best pattern. It's not difficult, but you'll need to have some knowledge of the technique.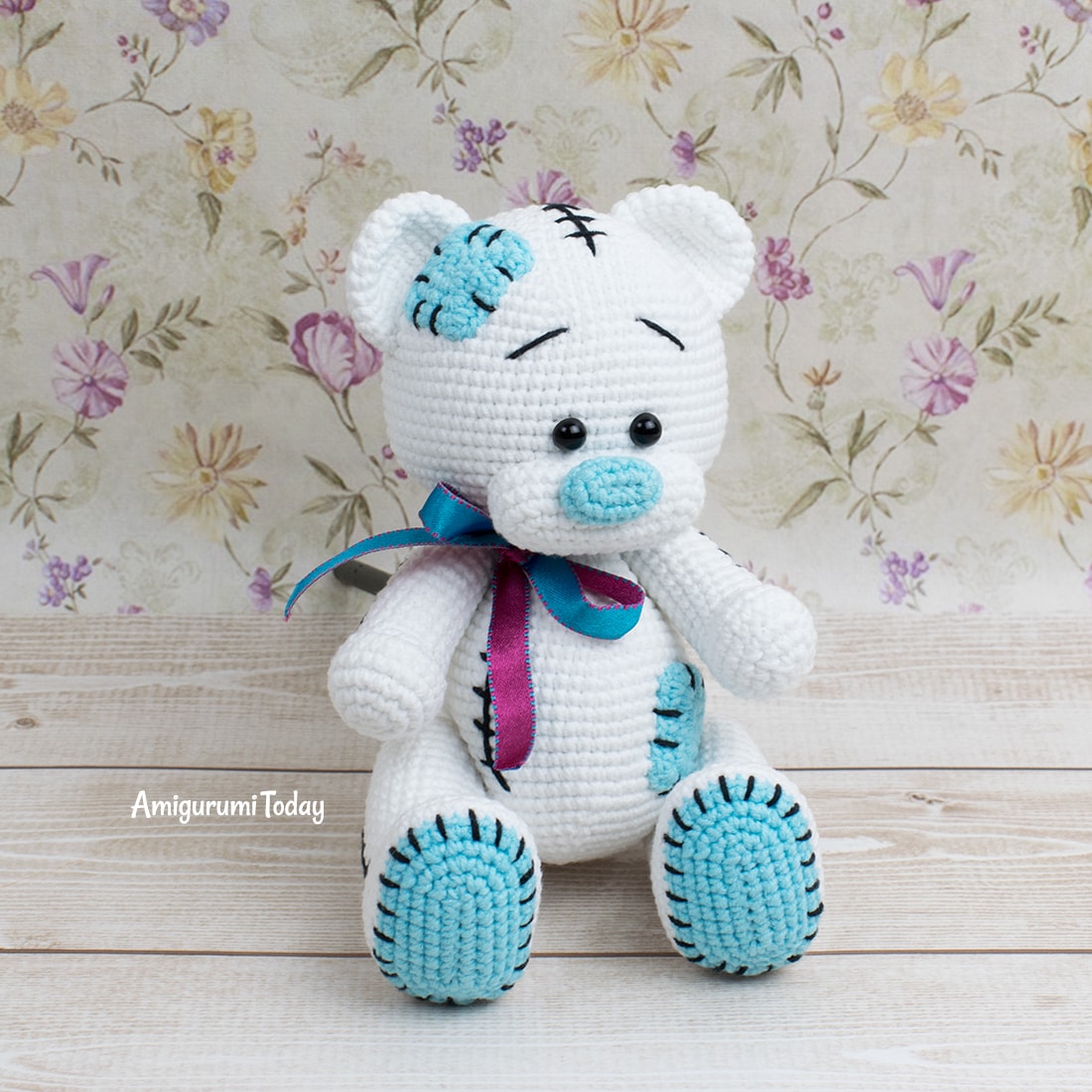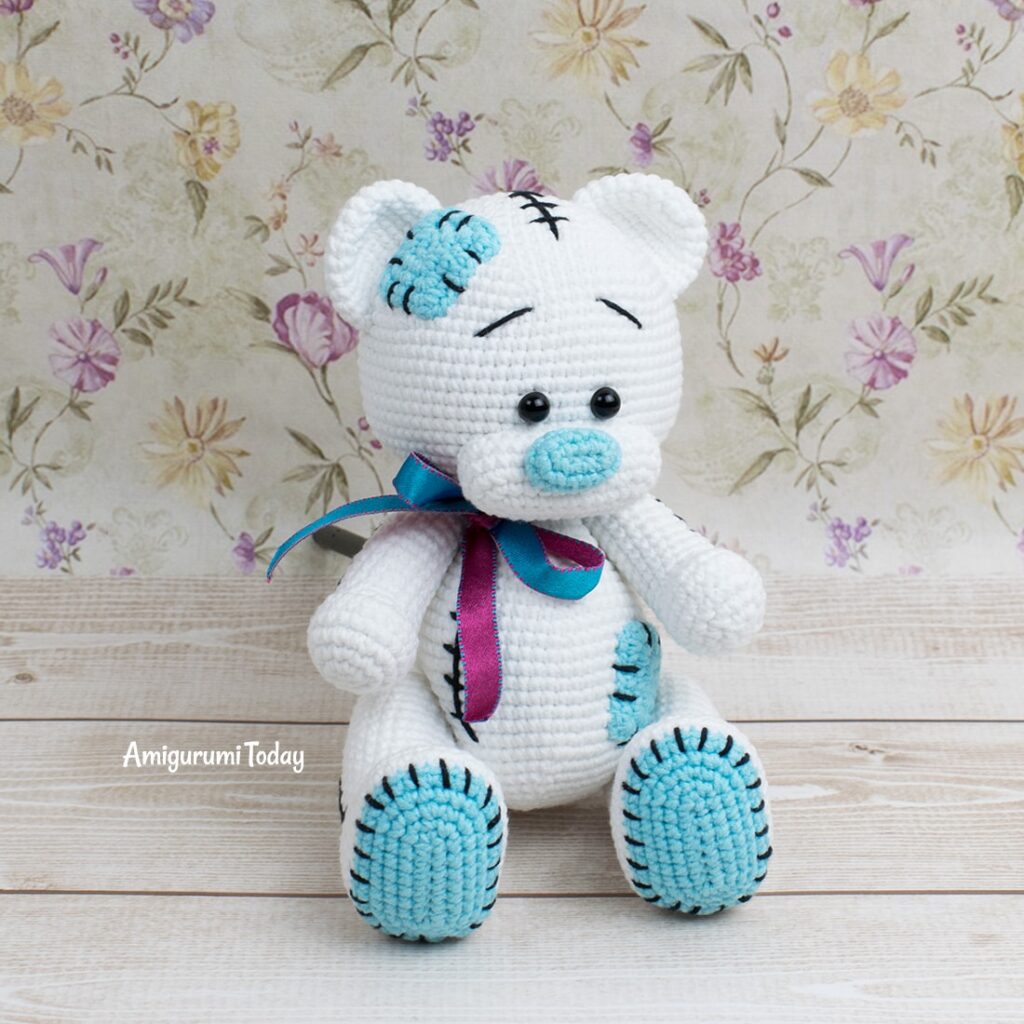 Image / Pattern / Tutorial: Amigurumi Today
With time, practice and dedication, you will be able to evolve into more complex patterns, believe me. Teddy Bear is made piece by piece. You will do the legs, arms and head. After everything is ready, it's time to assemble the Teddy Bear. The complete pattern is available at Amigurumi Today.
The pattern includes the abbreviations used in the walkthrough, the materials list, everything you need to make cute teddy bears. We are so happy to have you here, this space is for our improvement, to learn new techniques and patterns. Feel free to leave your opinion in the comments, we are always attentive. May you have a great weekend, full of art!