Cadence Quilt Pattern Free
The Cadence Quilt is an item that can not be missing in the home of those who do not give up having their room always tidy. It complements the décor, adding charm and color, but it can also warm up when the days aren't so hot. All the necessary supplies are easy to find at craft stores, and the colors will depend on your taste.
It's the ideal item to keep your bed always made up on a daily basis. In addition to being a decorative item, it has even more uses and has several advantages. I'm sure when you finish, you'll have a wonderful piece that will delight everyone. How about making some extra money? Friends and family will want to order several quilts.
You can adapt the quilt to all bed sizes. This allows it to be used in beds ranging from single size to larger king size beds. Another option is to also make pillowcases to match and have the complete decoration.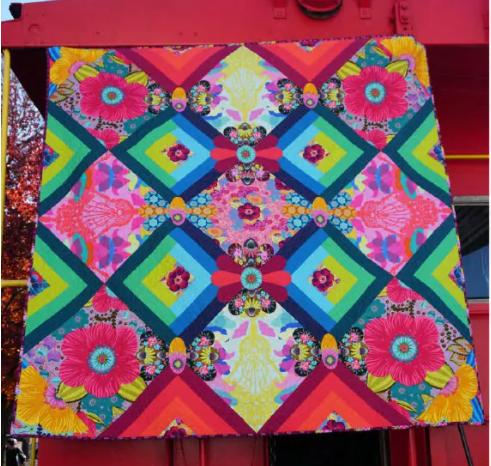 Cadence Quilt Design
This design explores a rise and fall in the peaks and valleys of very basic patchwork squares placed in the stitch. All the interest comes through the choice of color, an irregular contour and vintage charm via appliques.
[activecampaign]
The color arrangement is balanced in symmetry and value for a stunning effect. The flower and butterfly applique come together in four-way block intersections and each end with a circle or oval in the center.
It's a craft that requires attention in cutting and joining the pieces. The activity should not be tedious, do it in your own time, with the colors and prints that you like the most. You can use lighter colors, pastels, to create a more discreet piece that is easier to harmonize with your décor. But taking risk in stronger colors is also an excellent option, making the Cadence Quilt the highlight of the environment.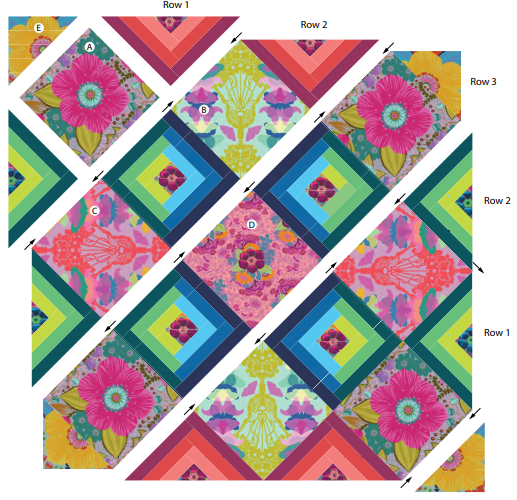 Before you start, read and understand the entire pattern. Also make sure you have all the necessary materials so as not to stop the craft in half due to lack of fabric or thread.
At the end you will have a beautiful quilt of 1,72m (square).
Image/Pattern: Free Spirit Fabrics