Crochet Doily Rug Patterns Free
Crochet rugs can be used in any rooms of the house, giving them some extra charm. It's a practice that you can do to spent some time. You can also explore your creativety, and even to make some extra money. You can do it with different types of thread, wool and string, in the most varied colors and sizes. It is practical because it combines with all styles of decoration, simple or sophisticated enviroments. You can also combine it with others handicrafts and there is a low coast of materials.
The rugs can be used to decor your living room, bathroom, kitchen and bedroons. You can use different patterns, but all the round rugs starts on the center.
You can use warm tones to create rugs that highlight the enviroment, or, if you need somenthing like a confy space's decor, clear tones are a great option.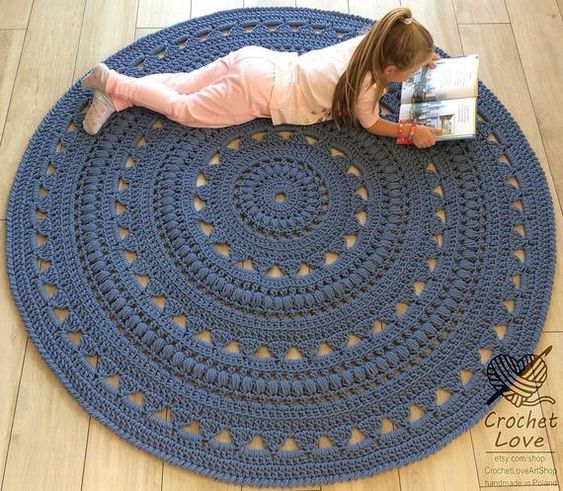 It is better to use rugs on a tiled floor, such as marble or porcelain, but on wooden floors or under burnt cement is also a good idea. One of the best parts in this art is that you can personalize your tapestry, creating diferent edges and patterns.
Nowadays we have a lot of different models and forms, but with some extra imagination, i'm sure that you'll imprint personality to the piece and feel proud of yourself.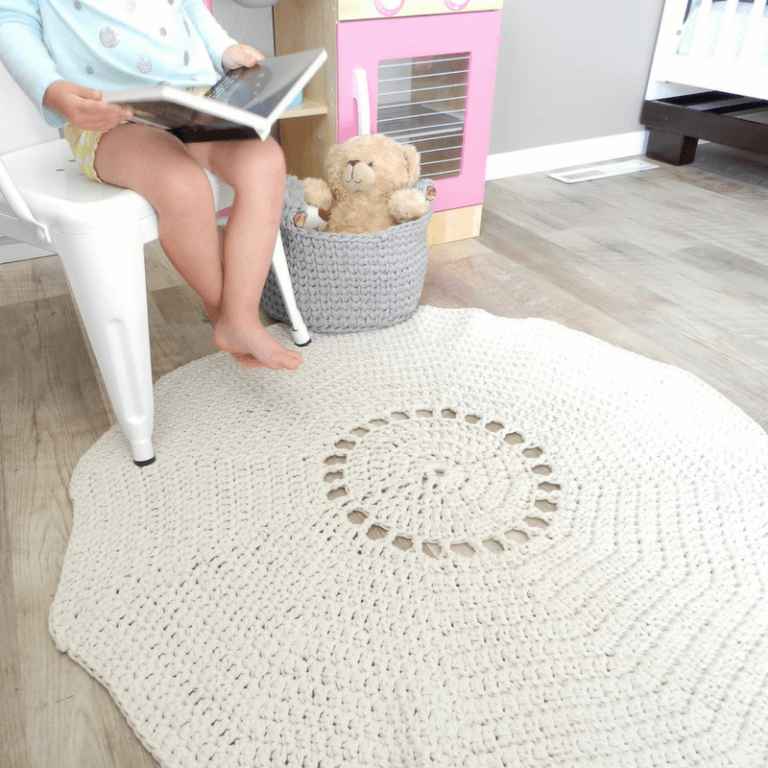 An important tip to avoid accidents as a slip on crochet rugs is to drip a few drops of hot glue on the wrong side of the rug. That will prevent the rug from slipping on the floor.
[activecampaign]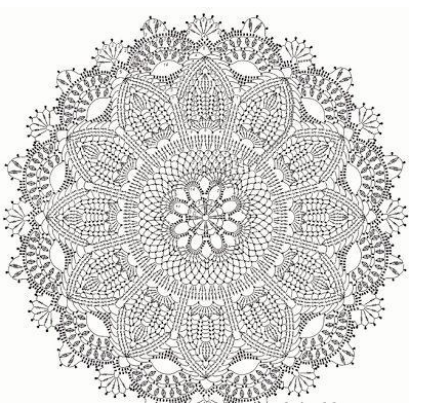 All you need to this crochet rugs is:
Check the pattern here.