Starry Skies Quilt – Free Pattern
Hello my dear friends! We are almost at the end of another very colorful week here. It is a pleasure to be able to share each pattern with a new idea with you. Patchwork quilts are amazing, each different combination of prints and colors brings a new decoration to the environment. With the starry skies quilt it's no different. Much of the design of the quilt is on account of the prints that are chosen.
As much as the pattern defines how the patches will be cut and sewn, the prints and colors play a big part in the design. You can use all the prints from the same collection or make the combinations you prefer. Here you can use all your creativity. Use scraps left over from other projects to match the rest. It may seem difficult at first, not knowing how the quilt will look.
That's why you can assemble the quilt before you start sewing. Or join the fabrics, leave them in a visible way to get an idea of ​​how it would look. Another important thing about this pattern is to use a plain color on the stars. As the rest of the pattern is printed, with the plain fabric you can contrast and leave this part in evidence. The most amazing part of quilts is that we always learn a new way, a different tip that will help us in the process.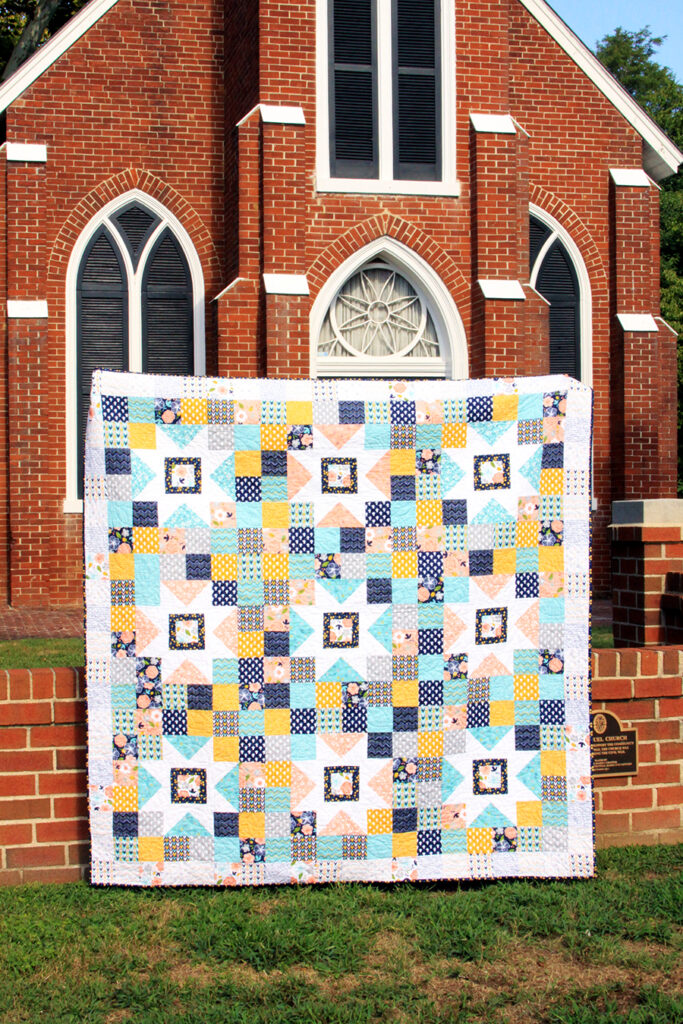 Image / Pattern / Tutorial: Flamingo Toes
Here, in this quilt, you can take advantage of the step by step of the star to make other pieces. A cushion cover to match the quilt, a centerpiece, a table runner. There are many ideas that can come from a pattern, and over time, you will learn to create new pieces. The starry skies pattern is available from Flamingo Toes.
The step-by-step, cutting and sewing instructions, print and color suggestions are there to help you make this very special quilt. We are sure that, like the designer of the piece, we are also very happy to be able to share this with you. Let us know what you think, we are very happy to read your feedback. Sewing, for me is always therapy, I hope that for you it is also a comforting moment. Now, let's quilt!