Four Square Baby Quilt – Free Pattern
If you're looking for a quilt that inspires you to start sewing, why not start with the four square baby quilt? It's a very simple pattern, but it's still pretty. The quilt is made with a plain background and the highlight of the piece is the colorful and patterned squares that are sewn into the pattern. It looks beautiful, doesn't it?
Quilts are classic items and are present in all baby outfits. Keep baby warm and cozy. As for the size, the quilt is quite easy to increase. By increasing the background, you can increase the number of squares or the size of the squares. Whatever you think looks better. To keep the piece delicate, the squares can't be too big, pay attention to that.
You can choose colors that are present in the baby's layette, as well as the prints. Fabrics with children's prints are not hard to find. In the pattern you will see, in detail, the step by step. The cutout sizes, the sewing instructions, it's all there. Quilts can always be customized, you can add a border with the color of one of the highlighted squares, it will look beautiful.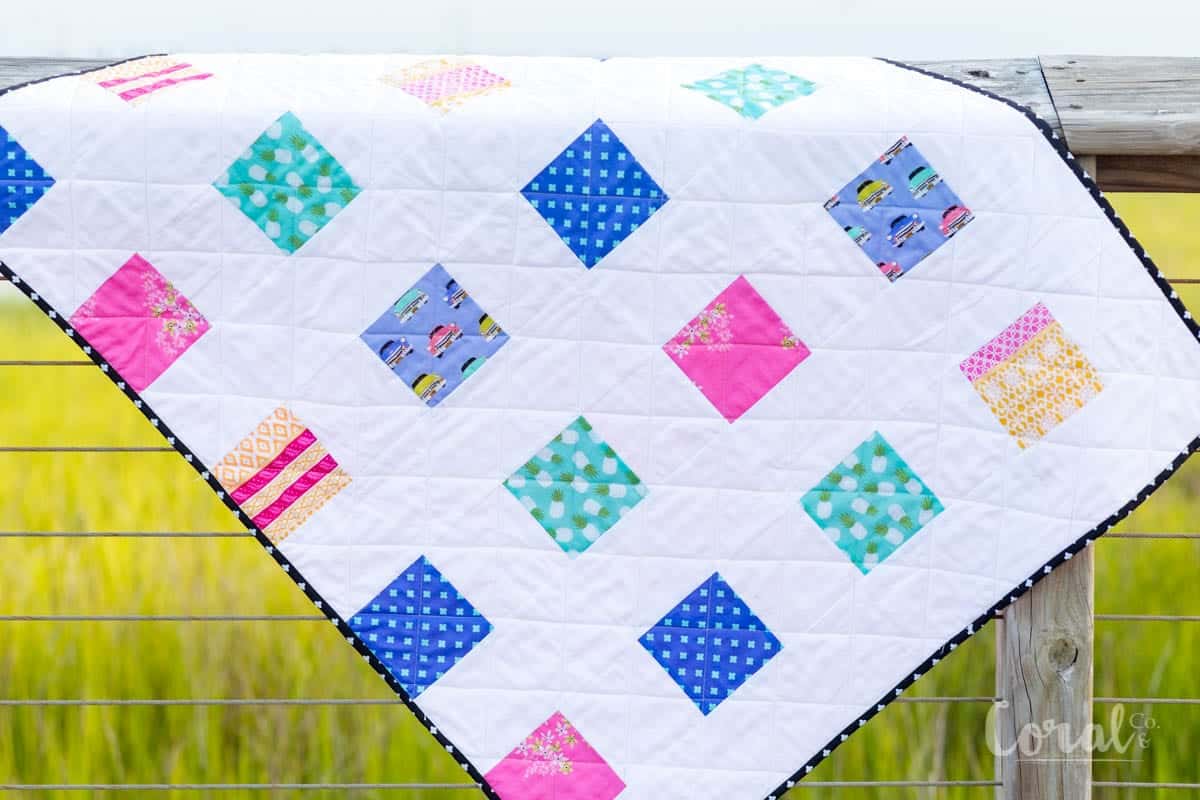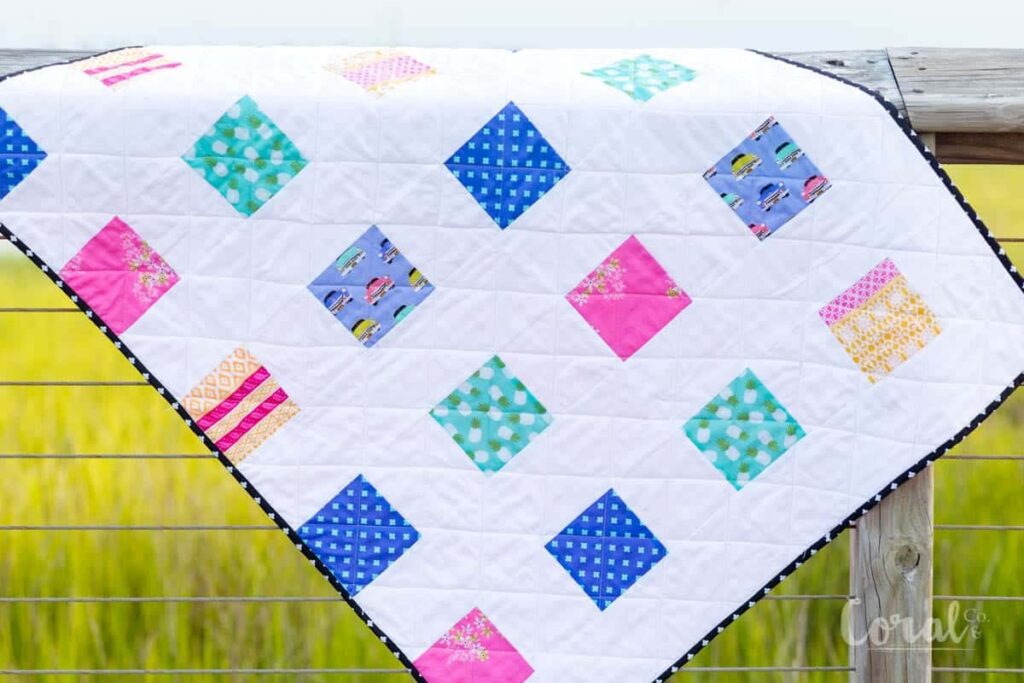 Image / Pattern / Tutorial: Coral And Co
Also, the quilt background does not have to be white. You can do any other color. We only recommend keeping light tones, for the piece to continue with all the delicacy it has. Stay between the pastel tones, you can't go wrong. The four square baby quilt pattern is available from Coral and Co.
Take some time this weekend to separate and choose the materials. Then start sewing. We hope you liked it, you can tell us here in the comments. We wish a great weekend to all of you, close to those we love. After all, nothing better than that to recharge our energy. And next week we're back, with lots of amazing patterns to learn together with you.