The Cutest Crochet Santa Claus
Christmas is coming and we need to think of ways to decorate our home to celebrate this long-awaited date. And among some of the decoration options is the Crochet Santa Claus. It can be placed in various places and can even be a beautiful toy for those who have children at home. It is also an inexpensive gift option, as it uses few materials that are easy to find, and that are inexpensive.
Remember that making this type of craft requires concentration. So, enjoy this moment, choose a quiet place, put on some Christmas music to get in the mood. Set aside all materials before starting anything and make sure nothing is missing. No one likes to interrupt a creative moment to run to the craft store. I'm sure at the end of the process you will feel great and proud of yourself.
I bet you'll fall in love with this cute Santa Claus and won't want to part with it. But whoever has already made one will want to make a collection. And, how about having the whole Christmas party? We separated the pattern of Mrs. Claus, the elf, the reindeer Rudolph and even the Grinch for you to make. Stay Inspired!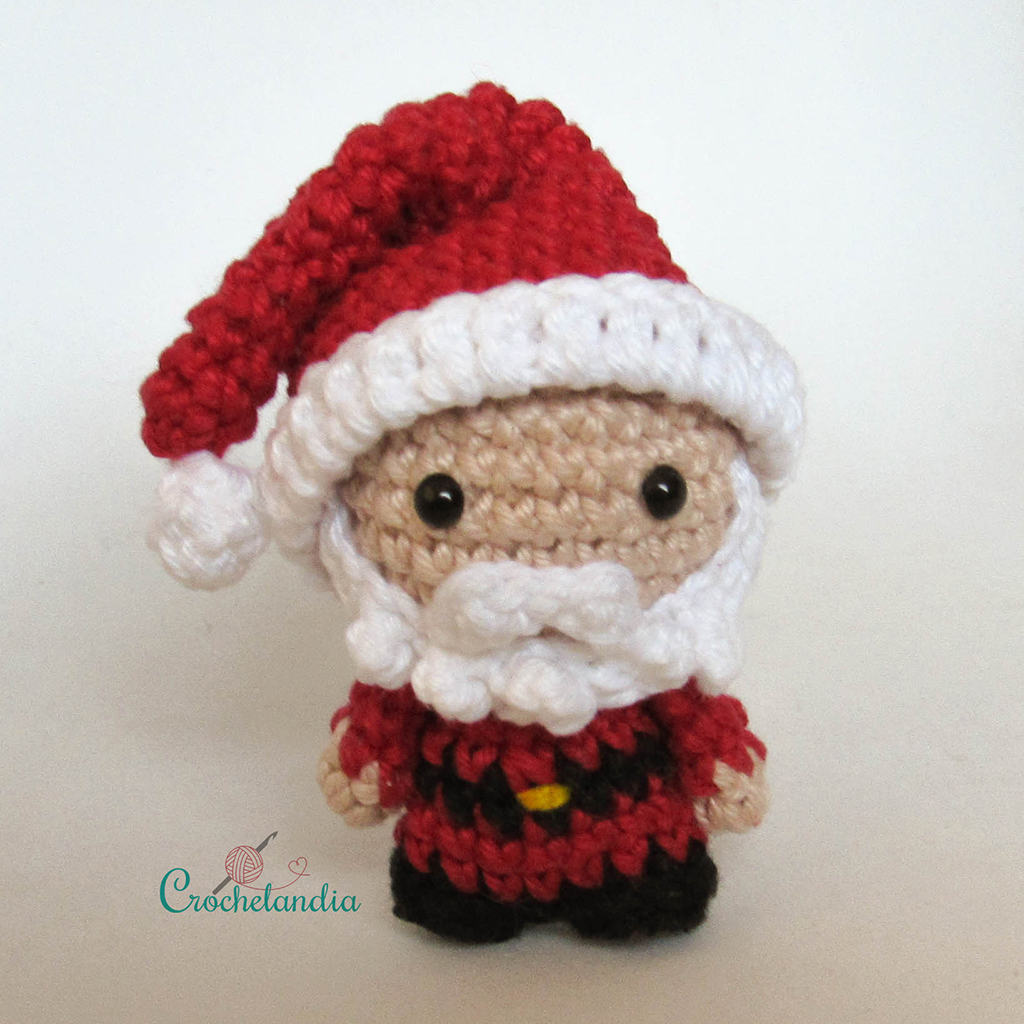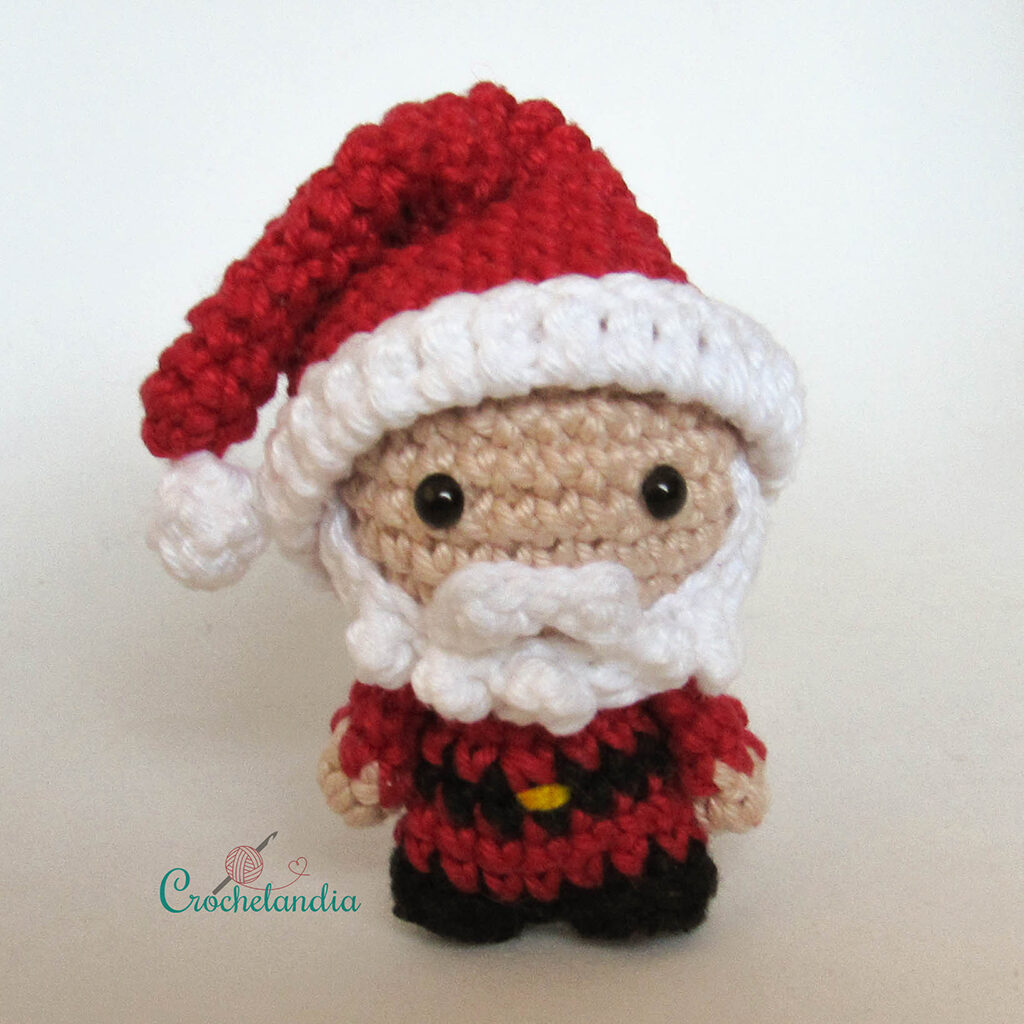 Crochet Santa Claus Materials
To do this pattern, you'll need:
Yarn colors: beige, red, white, black, yellow and green
You will also need to know what means some abbreviations:
Inc = increase
Dec = decrease
Ch = chain
Slst = slip stitch
Sc = single crochet
Hdc = half double crochet
Dc = double crochet
Tr = treble crochet
[] = total number of stitches
() = sequence repetitions
Check the full Pattern FREE at Crochelandia.
Our team came up with other ideas. Come on, time to crochet!