Snuggle Up – Great Squares Pattern
The snuggle up is a versatile decorative element whose use enhances aesthetic and functional aspects in interiors. You can use snuggle up in the home decor and transform environments, adding aesthetic value to your spaces. It's a delight to warm up in a crochet blanket to protect your body from the cold during winter days.
The item is practically indispensable in the baby's trousseau. In addition to being functional, the blankets made with this technique also fulfill an aesthetic function, as they serve as an element to enhance the decor. Whether for use in the baby's room, couple, kitchen or living room, the crochet blanket transmits a simple and romantic touch to the environments.
Using this type of accessory is a simple and effective way to explore effects such as texture, color and embossing in interior design. Snuggle up can be an excellent accessory choice for securing furniture such as sofas, armchairs, children's beds and cribs. Depending on the style of blanket, its use to cover furniture can be the perfect solution to highlight the piece by exploring contrast.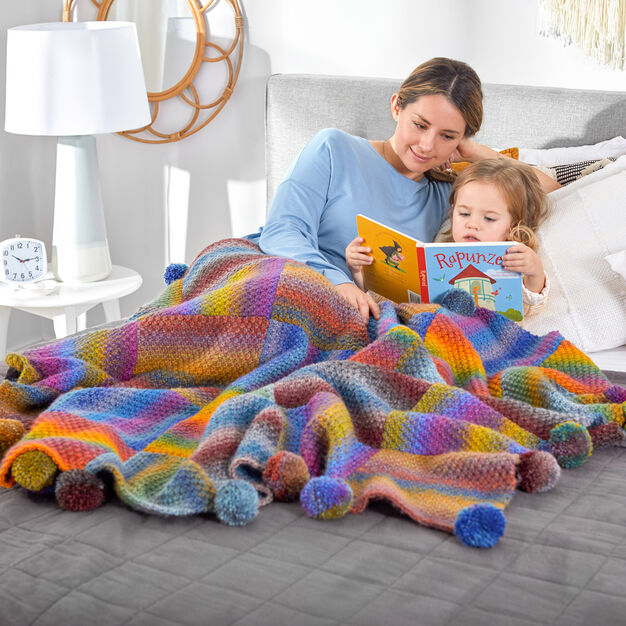 Snuggle Up Materials
This snuggle up pattern is made from 30 squares sewn together. Each square is worked back and forth. In the end, you'll have a snuggle up with measures 114.5 x 137 cm. This design can be easily adjusted according to the amount of squares, being able to adjust it to different sizes of bed.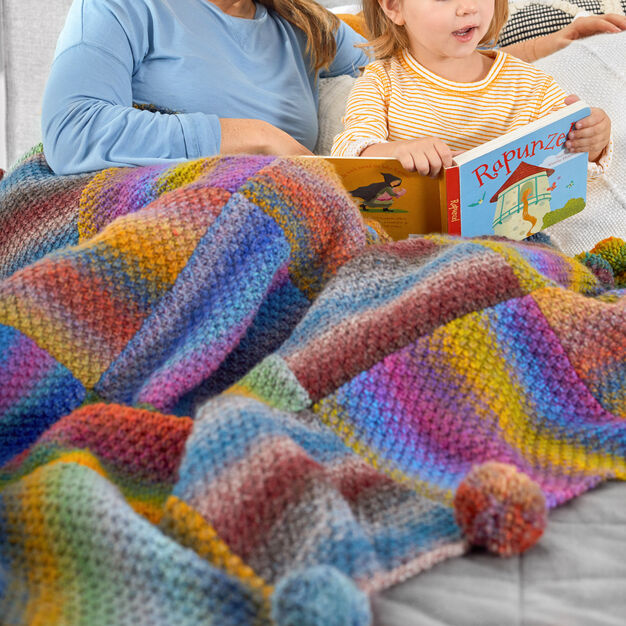 The material of the line you choose directly affects the quality and the overall result of the craft. For this type of work, we recommend wool threads. These lines are fluffier and produce warmer snuggle ups. You can also add some pompoms on the edge of the snuggle up.
Got any doubts? We separated the whole pattern FREE for you.