Dotti Cushion – Free Crochet Pattern
Hey my loves! We have reached the end of another week. How was it, did you manage to do some crafts, practice a little? If you are looking for a new cushion model to decorate your living room or some other environment, we have a patter that you will be able to make over the weekend. The Dotti Cushion is a very beautiful model, made in crochet.
Each square of the cushion is made separately and, in the end, they are sewn together. In this pattern, you can play around with yarn colors and the position of the colored circles. You can make more colored circles, choose two colors and when positioning them, make stripes or go alternating. In any case, you will have a very beautiful cushion with your own way.
Using pillow is an easy, quick and cheap way to renew the decoration of environments. With different colors, sizes, formats and prints, the crochet cushions are one of the favorites to enhance the decoration of the environments spending little. Square-shaped crochet cushions are the most traditional. With varying sizes, square crochet pillows can often even be used on the floor as puffs.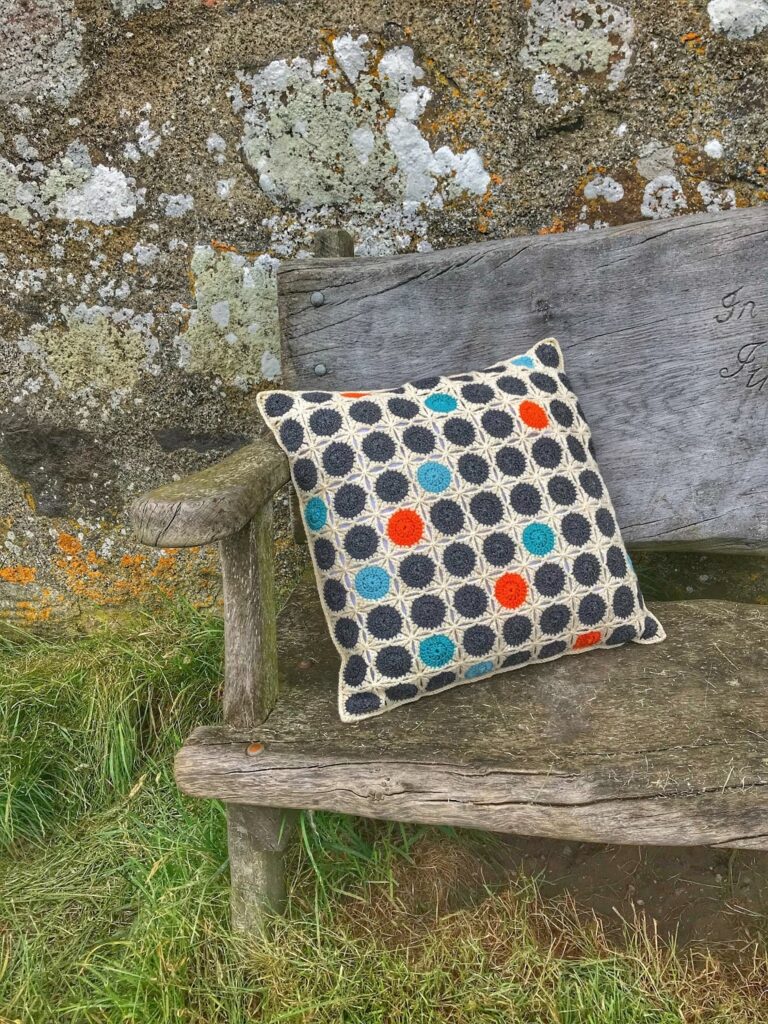 Image / Pattern / Tutorial: Fifty Shades of 4 Ply
With this pattern, you can make pillows of different sizes, just increase or decrease the number of squares. If you want, you can make rectangular pillows too. Cushions of different sizes complement the decor and make everything more cozy. The Dotti Cushion pattern is available in Fifty Shades of 4 Ply. There you will find all the information, materials list, yarn suggestions, sewing instructions and tips to make the most beautiful cushions.
Whether for you, for a gift to someone you love or for selling, we are sure that the dotti cushion will be successful. We wish you a great weekend. Take the opportunity to stay close to those you like and recover your energies. Next week we'll be back with more beautiful crafts to learn together. Let's crochet!