Crochet Scarf for Beginners – Pattern
If you're considering starting crochet, why not start with the classic scarf? We brought this beautiful Crochet Scarf to inspire you. It's an easy stitch piece, great for starting this new craft. Scarf is a classic piece and is in almost every wardrobe. You can increase the length of the garment if you want it to be cozier and warmer during the winter.
This piece is indispensable in winter. After making the first one and seeing how easy it is, we're sure you'll want one in each color. One of the most elegant accessories that protect the neck region from low temperatures is the scarf. You can match any look and stay warm in winter with versatility and style. You can crochet the scarf very easily at home and it's an amazing way to gift a friend or relative.
Taking a few minutes out of your day to weave a beautiful crochet scarf can turn into a great hobby. And you'll be amazed at how easy it is to make this simple piece. The scarf is a very simple piece to make and there are no secrets. You can do it with a single roll of yarn and you can use this pattern to practice and perfect your stitch.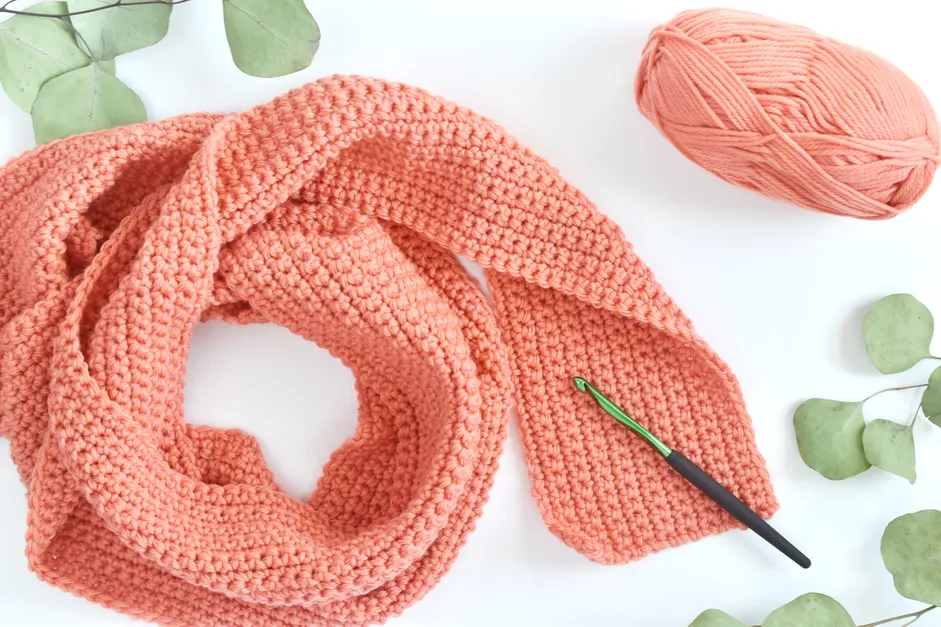 Keeping warm in winter is essential. And with the crochet scarf, you will get wonderful and stylish looks. This pattern is a unisex piece, which brings a lot of sophistication to your look. Get ready because all your friends will ask you to have a piece like this too!
Crochet Scarf Pattern
Let's talk about what you'll need to start crocheting:
US K/10.5 (6.5 mm) crochet Hook;
Yarn or tapestry needle;
Scissors;
250 to 300 yard worsted weight yarn.
There are only two crochet stitches you'll need to know for this pattern, the chain stitch and the single crochet stitch. While this is a fairly simple and quick project, keep in mind that it may take longer depending on the gauge you use and your skill level. Take your time, this is not a race. The important thing is at that time and he dedicated himself to handicrafts. You will find the pattern available at The Spruce Crafts. We hope you enjoy!