Blanket Cardigan – Crochet Pattern
How about making a Cozy Blanket Cardigan? You will fall in love with this piece just like we do. In addition to being beautiful and super comfortable, it will compose your look in a charming way. It is also an excellent option for a piece to sale. It's beautiful, super versatile, brings a unique touch to your look and, best of all, it's easy to make.
The cardigan initially became part of the feminine look in the 1920s, when Coco Chanel decided to insert the piece into women's daily lives. It's definitely an option you won't want to leave out of your wardrobe. A great option to use on the coldest days. This item is extremely versatile and crochet only enhances this feature, allowing many different plots and textures.
The best thing about handmade crochet pieces, in addition to the pride we feel in our work, is being able to make them personalized. If your style is more understated, choose more traditional colors like gray, black, beige. You will have a joker piece, which matches all other clothing colors.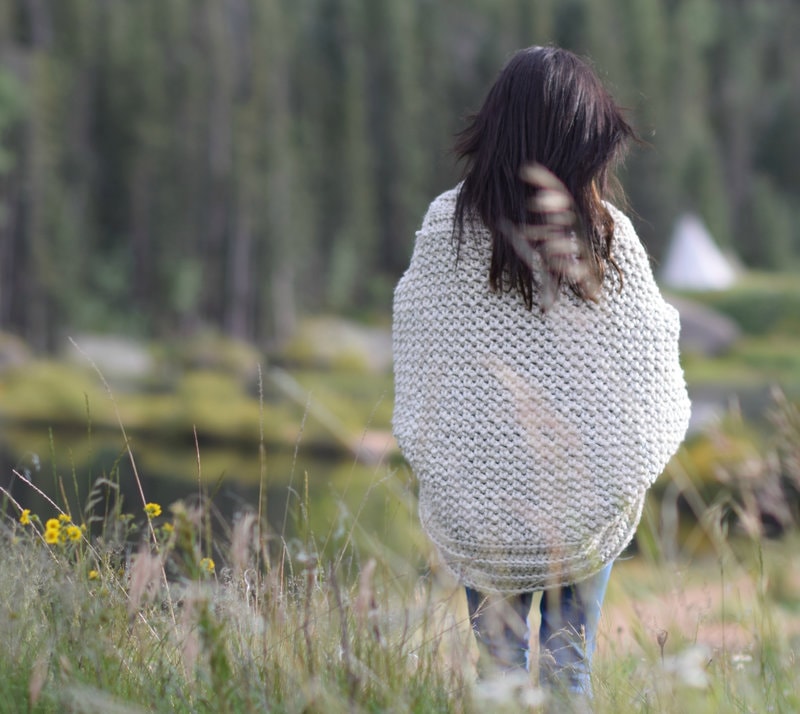 If you want the piece to be the total highlight of the look, opt for more vibrant colors. Red, blue, yellow are great options. If you already have experience in crocheting, why not do it with more than one color? It will make the pattern even more charming.
Blanket Cardigan Pattern
This comfy cardigan is one piece and is essentially a rectangle which is folded and seamed to create arms. Let's talk about the materials you will need:
Crochet hook = US size N 10.00 mm;
7 skeins (170 g/skein) or 8 skeins (140 g/skein);
Scissors;
Tapestry Needle to weave in ends and to seam.
This amazing pattern is the creation of Jessica and is available for free from Mama in a Stitch. Go ahead, it's crochet time!