Bargello Crochet Stitch Pattern
This wonderful stitch, the Bargello, was named after the tops of European castles. Just looking at the models, you can see that it is a unique and extremely versatile stitch. It can be used in baby blankets, pillows, rugs and bedspread. The Bargello Crochet Stitch allows a variation and combination of colors. That is up to your taste, or your customer's request.
It design produces a pixelated chevron effect and creates an illusion of waves, peaks and valleys of varying heights and widths. Crochet Bargello may seem more complicated than it really is. Once you've done the first few lines, you'll find the rest flowing and getting easier and easier.
Once you get the hang of the stitch, you won't even need to look at the patterns anymore. This point really catches the eye. Even in a simple look we see that the texture of the stitch reveals the work that Is magnificent. With varied colors we can make countless combinations, whether two or more colors, whether lighter or more vibrant tones.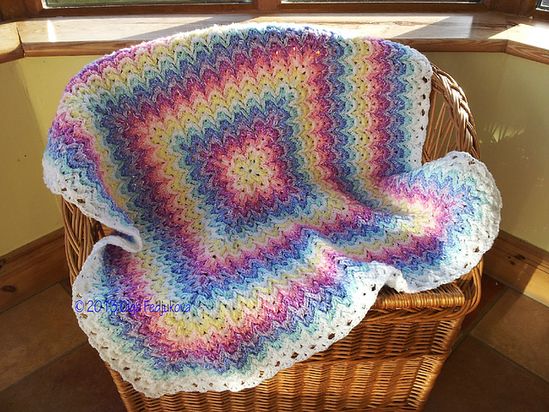 Bargello Crochet Stitch
To make the most amazing handcrafts pieces, you will need:
Yarn: Double Knit / 8 ply / Weight #3
Gauge using Double Knit / 8 ply / Weight #3: 6tr/dc sts = 1.5 inches / 3.8 cm
Row width = 30 inches / 76.2 cm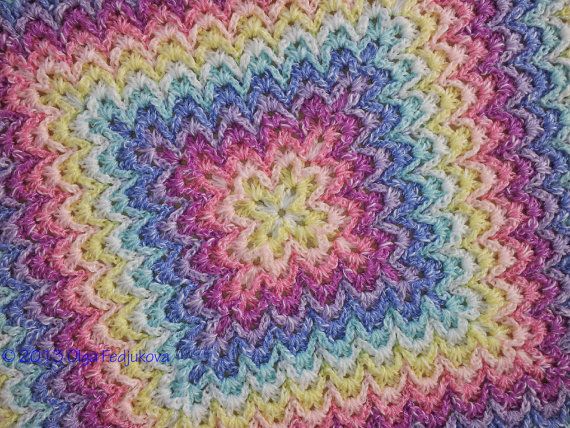 The stitch can be knitted to create a quick and simple baby gift. Smaller sizes can also be made into coasters, pot holders, pillow covers or chair cushions. For a larger size, multiple motifs can be joined. This is a great project to use up all the leftovers and create something bright and cheerful. To understand what the pattern explains, let's first understand the abbreviations that are used in the stitch.
st(s) = stitch(es)
sp = space
sl st = Slip stitch
ch(s) = chain
FDC/FSC = Foundation UK Double / US Single Crochet
htr/hdc = UK half treble / US half double crochet
tr/dc = UK treble / US double crochet
BLO = Back Loop Only