Crochet Pouf – Free Pattern
The crochet pouf is a versatile, low-cost piece that contributes to the comfort and coziness of environments such as the bedroom and living room, the most relaxing places in the house. When we talk about trends, they are among the most beloved options to complement the decoration of varied styles.
You can use this crochet pouf pattern to renovate a piece of furniture you already have at home through the crochet pouf cover or even make one from scratch, in the shape and colors you prefer. One way to make the decoration more interesting with the round crochet pouf is to make more than one model of different sizes or colors to have a harmony in the details.
But only do it if you have enough space for it, ok? This way you prevent the round crochet pouf from stealing space in the environment. The crochet texture is an invitation to comfort, and ideal for adding warmth to cold and minimalist environments. This pouf follows all the references, respecting the color chart of the room without looking dull.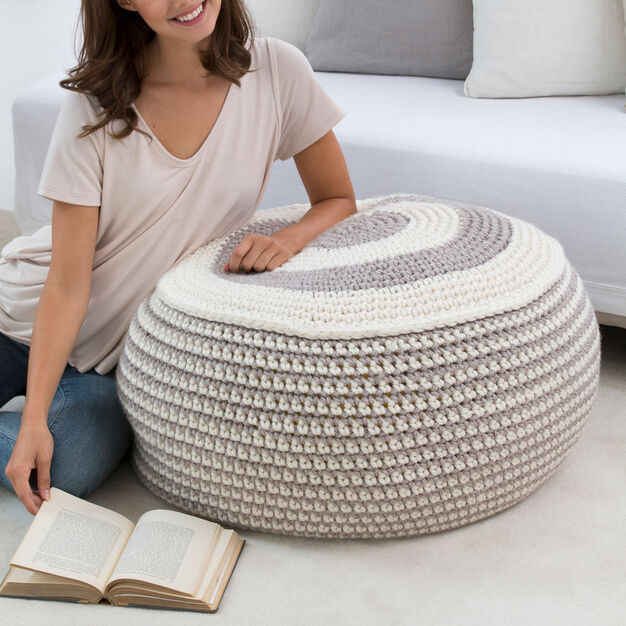 Images / Pattern: Yarnspiration
Crochet Pouf Notes
This pouf will make all the difference in your home decor. It gets cozier and guarantees an extra place for someone. It's super comfortable. Choose cooler colors for common rooms in the house. The pattern uses more than one color in the pouf, but calm down, below are the notes that are important to know before starting the craft:
Pouf is made with top, side, and bottom panels worked in continuous rounds with right side facing. Side panel is worked downward from top panel;
Pouf cover is intended to fit snugly around the bean bag. Purchase a bean bag that is slightly larger than the cover. The assembled pieces may appear to be too small to accommodate the bean bag but the yarn will stretch;
To change color, work last stitch of old color to last yarn over. Yarn over with new color and draw through all loops on hook to complete stitch. Proceed with new color. Cut old color.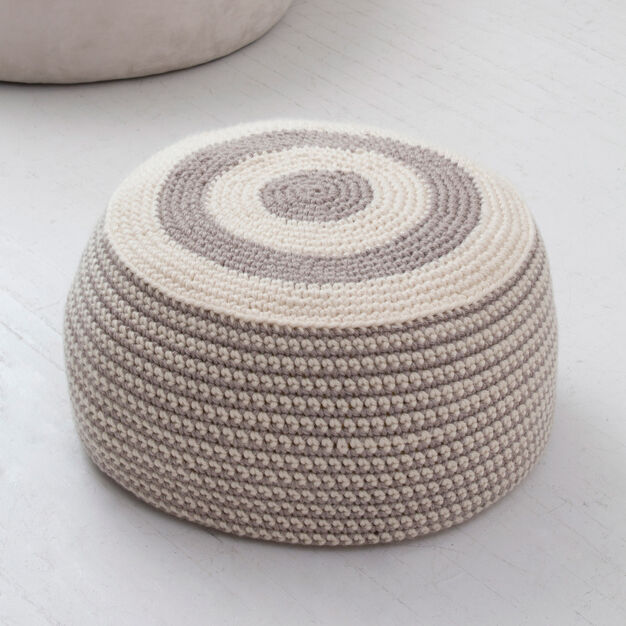 Yarnspiration made the entire pattern available for free to guide you through the steps. We hope you like it and get inspired to start crocheting now!