Crochet Round Trendy Bag – Free Pattern
The Round Trendy Bag is youthful and creative, full of details and finishes that surprise and innovate. She is a real charm! This crochet bag is made with rope. The crochet is crocheted around the rope, covering enough to leave the rope detail and crochet charm. The crochet bag is a dream accessory for many women who want to wear a delicate, exclusive and very fashionable piece.
Whether for social or casual occasions, you can always adapt a model to your look. The rounded shape becomes even more compact and perfect for delicate combinations with cords and other lashings. There are certain differences in crochet bags that are worth noting. This is the case of sizes, types of yarns such as knitted yarn and string, styles, accessories, colors and prints that are created during the making.
Pattern designer Mollie Johanson recommends using a smaller than usual needle to keep stitches close. These factors do mean that at times, the crochet is a workout. But it's still easy enough for crocheters who know the basics of crochet. The thick rope is used as a base to form coiled sides covered with single crochet. The edges and strap stretch just enough to make this comfortable to wear.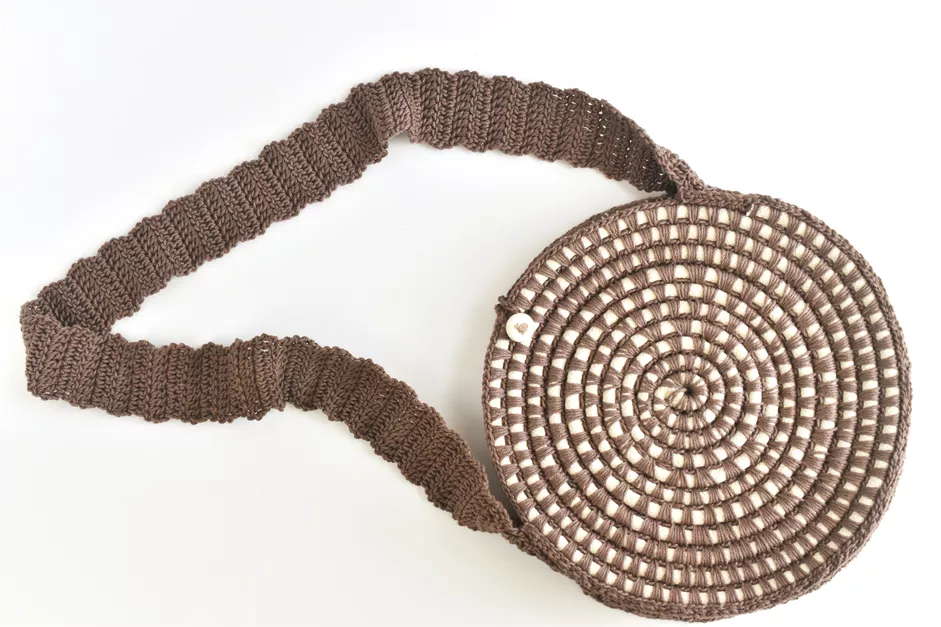 Crochet Round Bag Materials
Since you need a few different materials for this bag, here's the list of items you'll need. Remember to separate everything before you start crocheting, so you don't have to stop halfway through the craft.
10 yards 9mm braided cotton rope;
2 skeins Lion Brand 24/7 cotton yarn in Cafe Au Lait (or approx. 300 yards of medium-weight cotton yarn);
Shank-back button;
Thread;
Size I/9 5.5mm crochet Hook;
Sewing needle;
Large tapestry needle.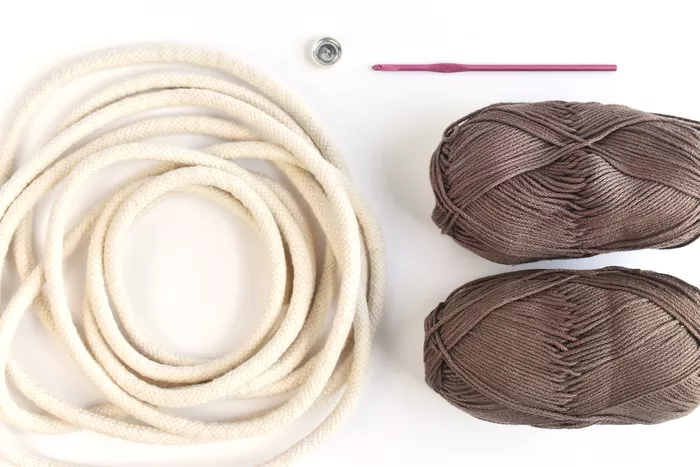 Now let's start making this trendy bag. I'm sure your friends will too. Ready to do a lot? The complete pattern you can find in The Spruce Crafts!