Crochet Octopus Free Pattern
The crochet octopus is too beautiful. They are great decoration items, toys for children, but they were created with another function. Crochet octopuses serve to soothe and reassure premature babies, making them feel like they're back in the womb. When handling the octopus' tentacles, the baby feels the same sensation as if it were touching the umbilical cord.
In addition to being a haven for premature babies, crochet octopuses can also be beautiful gift options for babies who were born at the right time. After all, ensuring a little more peace of mind, security and protection doesn't hurt anyone. For items that will have direct contact with babies, it is very important to pay attention when choosing the line. Choose 100% cotton yarns, they are soft and very pleasant to the touch.
In the pattern, the suggested line is extra-soft, which gives a special charm to the octopus. In this pattern, the face is embroidered. You don't need to worry about small parts that aren't safe for young children. You can make the tentacles colorful, matching the decor of the room. It is also a great option for gifting to friends who have recently added to their family. It's a unique gift, made by you. I'm always very proud of the pieces I make, I bet you will feel that way too.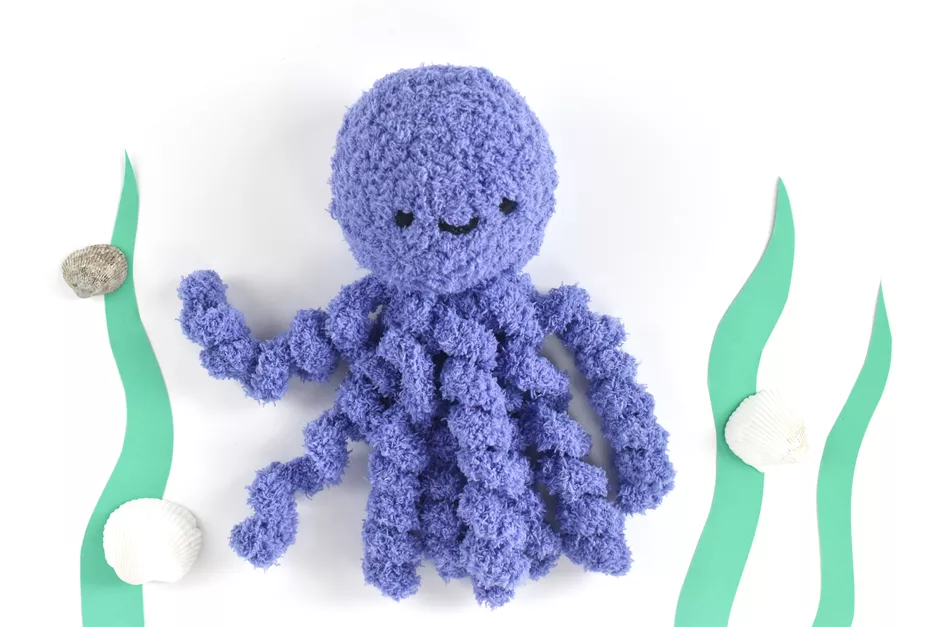 Crochet Octopus Tips
This pattern is a design of Mollie Johanson. Below you will find some tips that are important to complete the pattern with no problems.
Gauge is not important in this project, but you should be sure to crochet tight enough that the stuffing won't come through on the octopus's body;
The specialty yarn recommended for this project is tricky to work with because it doesn't show the stitches very well. However, it also conceals any small mistakes, so don't worry about getting it perfect;
Because it's difficult to see your stitches with this yarn, work by feel and instinct and let the yarn hide any small errors;
It's easier to center the four sets of tentacles if you attach the first one almost directly in the center. Then work from that point as you add more sets.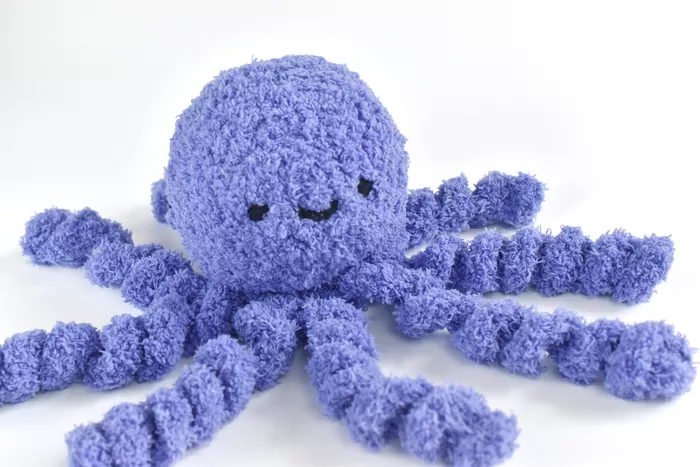 Now that you know the tips for making the crochet octopus, shall we start? The pattern is available at The Spruce Crafts. I'm sure you will love it!