Crochet Ear Warmer – Free Pattern
Hello everybody! It's great to meet you here for another beautiful crochet work, the Ear Warmer. Crochet accessories are very beautiful, versatile, comfortable and, in this case, warm. It's a quick project, depending on how much practice you have in crocheting, in less than an hour you'll have a piece. If you're still a beginner, it may take a little longer, but don't worry, it's not a problem. Everyone has their time.
To make an Ear Warmer you will need less than one skein of yarn. When choosing yarn, choose yarn that is soft and has some stretch. This will result in a more comfortable garment that adjusts to different sizes and doesn't pinch your head. The pattern crossing gives an elegant touch to the piece.
You can wear the piece with different hairstyles. The choice of colors always goes according to the preference of each one. I prefer colors that stand out in my hair, like red, green, beige. I think this piece is so beautiful that it deserves to be highlighted in the chosen looks. Little ones will also want to keep their ears warm in winter, reduce the size of the pattern and that's it, you'll have a piece that fits the kids' hair too.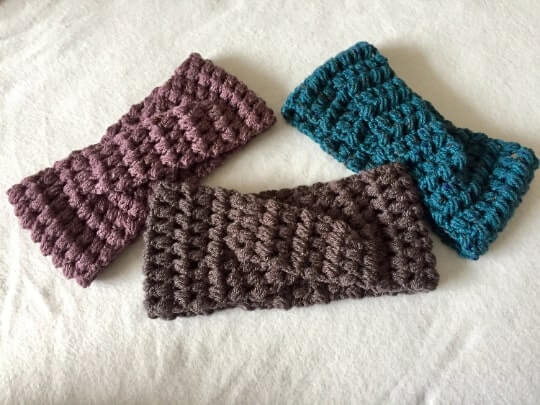 Images / Pattern / Tutorial: This Pixie Creates
In pattern, piece designer Dayna Perry advises measuring the gauge as you crochet. If the gauge is too small, use the thicker weight 4 yarn or a larger crochet hook. If the gauge is too big, use a thinner weight 4 yarn or a smaller crochet hook. This pattern is super complete, with photos of each round to help you. Did you like the pattern yarn a lot? The suggestion is there too.
The full pattern is available from This Pixie Creates. If you liked this idea, leave your comment here and tell us how it was to make the Ear Warmer. We always seek to bring what you ask for, so leave your suggestion here in the comments box. It's always great to see you here, now let's crochet. I see you next time!