Yoga Crochet Bag – A Beautiful Pattern
Ready for another crochet pattern? Today's pattern is a Yoga Crochet Bag. With this crochet bag you can take your yoga mat everywhere in an easy and stylish way. The rug is rolled up, compactly and takes up little space. The size of the rugs can vary, so if you want you can use the rug itself as a measure. We always have friends who usually exercise and need to take the mats, so it's a great gift option.
Today, what we need most is things that help us in everyday life, be practical. That's why this crochet bag is a great idea. It is much easier to transport the materials for that special class. And just like the exercise, to crochet you need to focus and set aside some of your time. With practice you will notice that the points are more aligned. I loved this pattern and I already have mine ready to go with me in every class.
The pattern yoga crochet bag has some details that are added to the end. Beads and fringes are details that make a total difference in the bag, making the piece personalized and unique. I'm sure that, after the first one, you will make many others, whether to give as gifts to dear friends or to sell. The first time you show up to a yoga class with this bag, orders will arrive. It will be a success.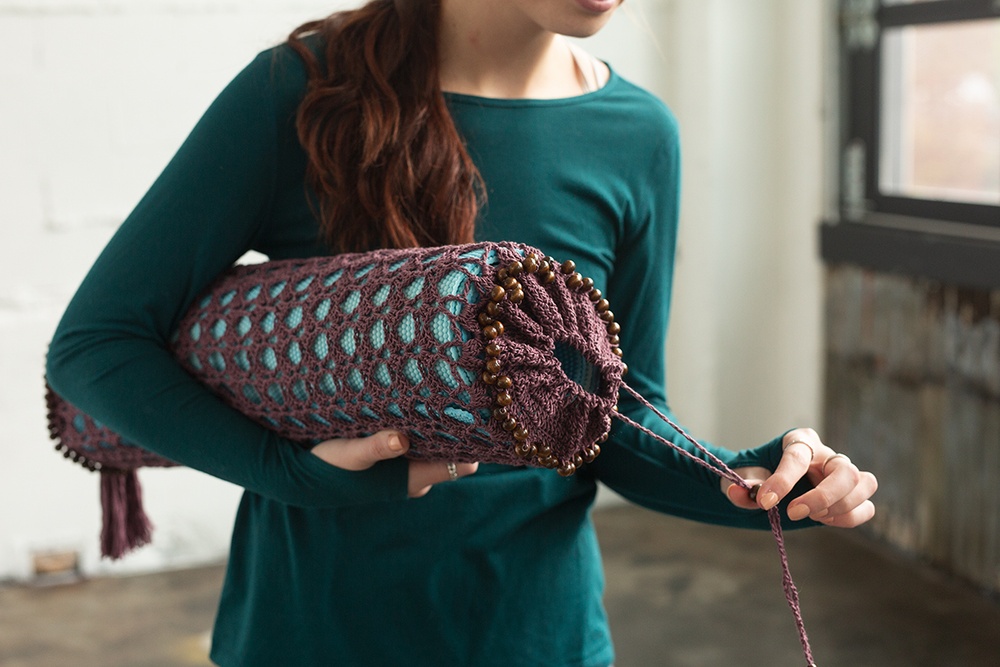 Image / Pattern / Tutorial: We Crochet
The materials are the basics, used in all crochet work. A yarn of your choice and the matching crochet hook requested for working with the yarn. In the pattern you will find the thread and needle suggestions that were used. But if you can't find these wires, ask for one that matches the same characteristics. The options are endless.
So, ready to start? The pattern is available in We Crochet, with the step by step of all rounds, the size of the finished piece and the abbreviations used. We hope you like this idea and let us know here in the comments. Shall we start crocheting? If you already have everything there, it's time to crochet!