Crochet Flower Pot Pattern
It's time to introduce you to the cutest crochet flower pot. This beautiful pattern is entirely in crochet and looks beautiful in the decoration of various environments. It can compose the decoration of the baby's room, the living room, the balcony, and even be a beautiful detail in the bathroom. And don't worry, this flower doesn't need watering and it won't die.
Crochet flowers add a touch of delicacy and charm wherever they are. There are several crochet flowers models, from the simplest to the most elaborate, for those who already have a lot of experience with needles. Flowers are also ideal for renewing and giving extra color to various items in the home. You can also crochet sheets to make your work stand out even more.
The effect of the crochet flower stitches is given by the size of the needle and also by the material chosen for the work. You can make the crochet flowers with string, for a more uniform and defined effect. The choice of needle can be done as indicated in the thread. Usually with the smaller one the stitches are tighter and the larger one the stitches are looser.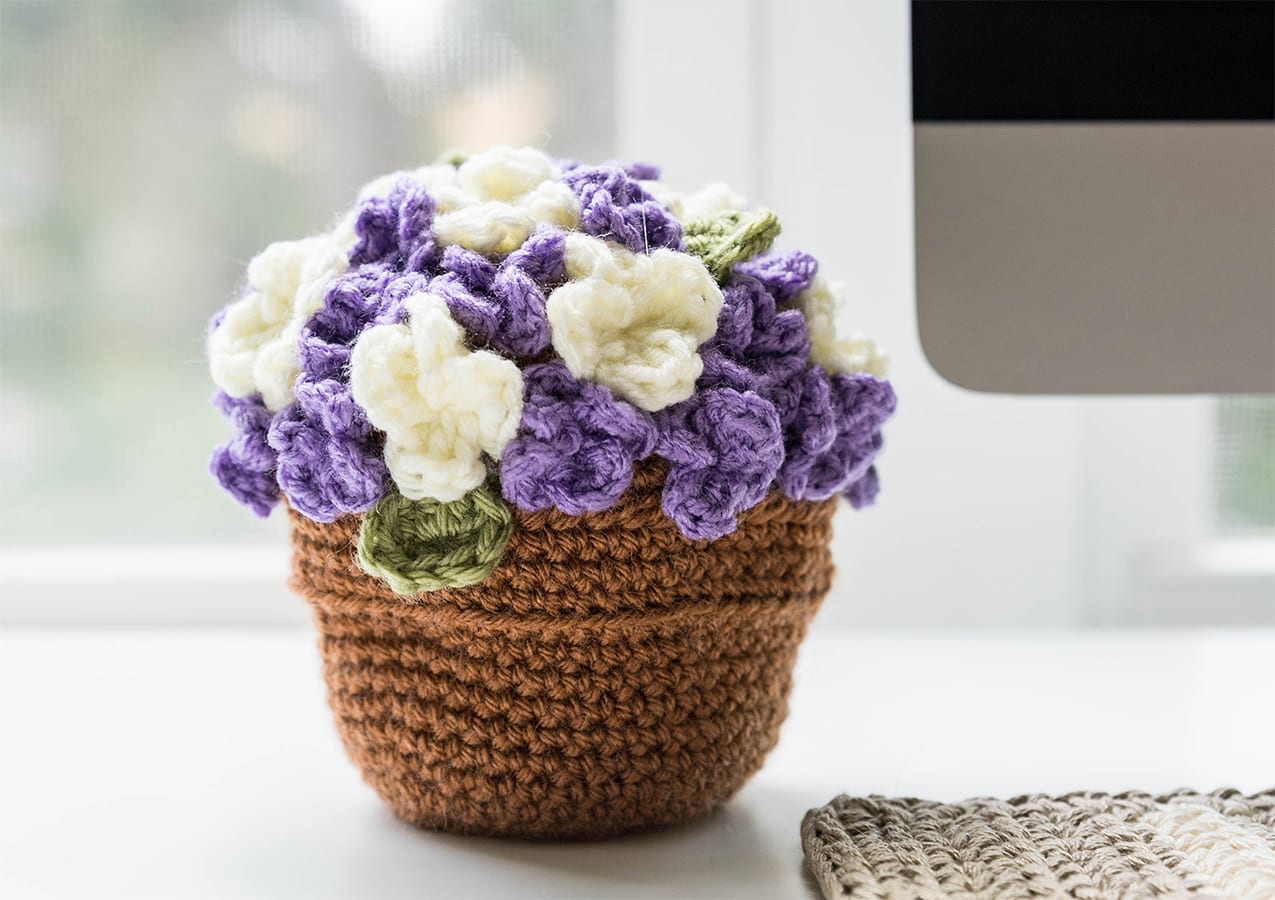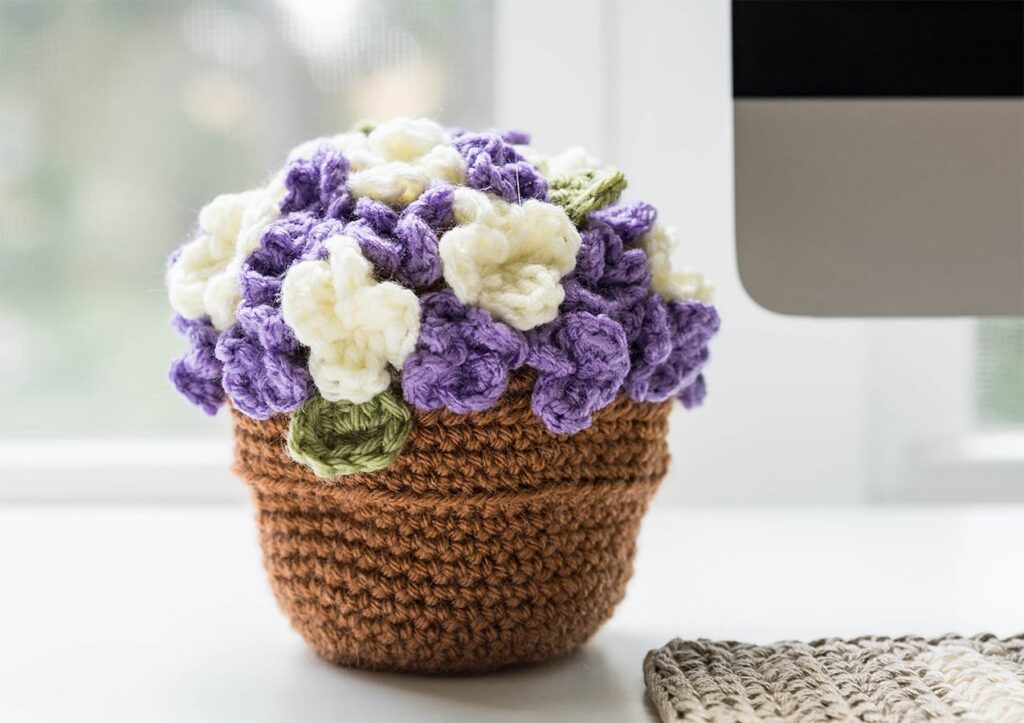 Crochet Flower Pot Tips
It all depends on the effect you want. The chosen lines can be smooth or blended, depending on the impression you want to make: the smooth ones are more common and can be done in different layers or in a gradient. The blended ones, as the name implies, have the colors mixed and cannot create a gradient, but it is capable of creating many other beautiful effects!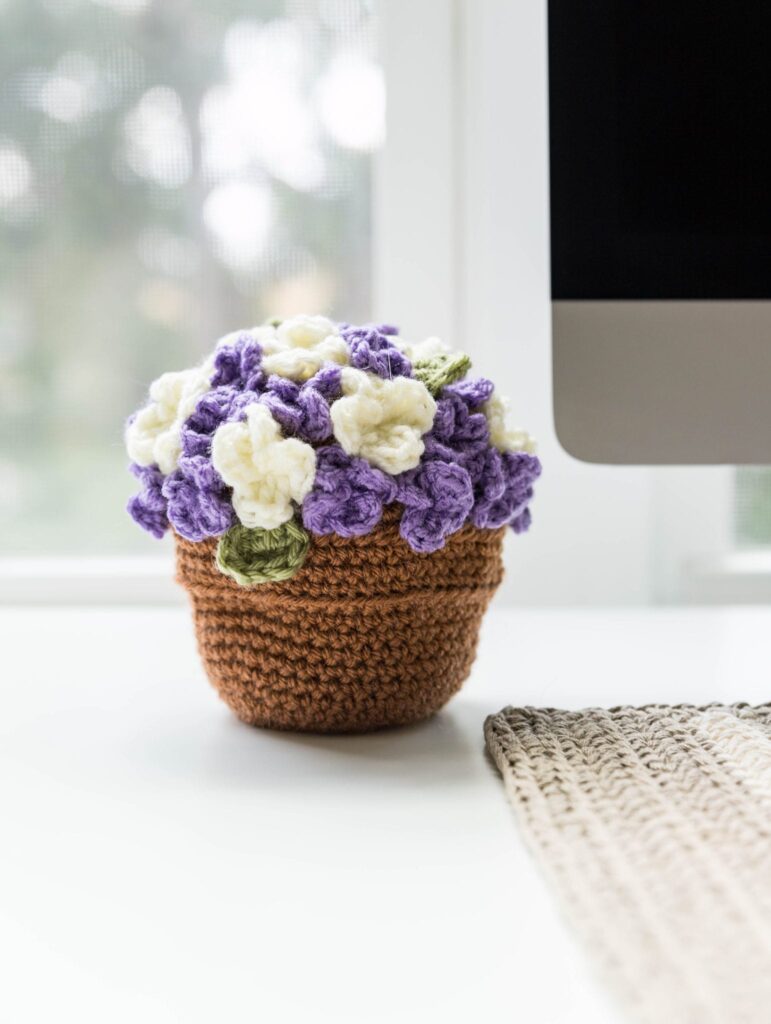 This type of design is Amigurumi. Amigurumi crochet is a simple method we use to create 3D objects out of yarn. Wild, right? At first, amigurumi can look super complicated and intricate – while it can be a little time consuming. It's no more complicated than crocheting any other project beyond a super beginner level.
Do not believe us? Check and follow the pattern available at Sewrella and make a lot of crochet flower pots. You can make the first for you or to gift someone. It will be a success!