Crochet Christmas Tree Skirt Free Patterns
With the arrival of Christmas in December, we can already think about decorations for the environment. The Christmas tree skirt is a beautiful accessory for the pine tree, providing charm and good taste in Christmas decoration. She also manages to highlight the gifts on the Christmas tree, but with so many beautiful models, it's almost impossible to choose just one.
When decorating the Christmas tree, many people miss something more elaborate at the base of the pine tree. The Christmas tree skirt delivers a flawless decoration, as it covers the base of the pine tree and provides details that make the Christmas season even more magical.
Placed on the floor or on the furniture, the Christmas skirt provides the perfect setting for you place gifts for the whole family. It is elegant and sophisticated, and a great advantage is that you can make it for your home or as a gift to loved ones. To help you complete your amazing decor, we've separated some amazing models to inspire you.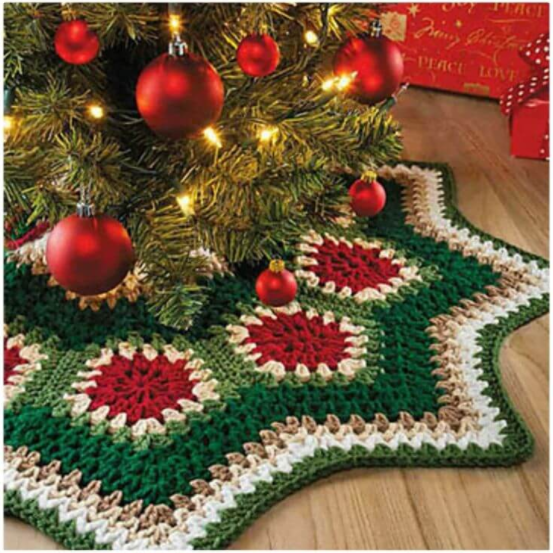 The chosen Christmas tree skirt should match your pine tree and the Christmas decoration. So, note the size of the tree, the pattern and shape of the skirt, in addition, check the material and type of closure of this decorative accessory.
[activecampaign]
Let's talk about the color. Ideally, the skirt matches the pine tree, ornaments and other Christmas decoration items. That way, you can create a stylish and harmonious decor. However, if you haven't defined the decor style yet, it's not a problem. In this case, opt for skirts in the classic Christmas colors, that is, red, white or gold. If you wish, you can still wear the skirt for years to come!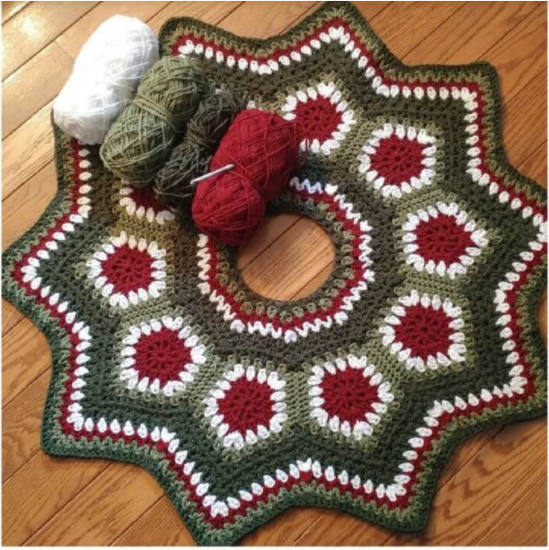 Go For Roud Christmas Skirts
Most Christmas tree skirts are round and shaped like a perfect circle. Some patterns have petal edges. They are great for innovating. There are Christmas tree skirts on various sizes and they are measured by diameter. If your tree measures up to 1.5 m tall, we recommend skirts between 60 and 90 cm in diameter. And if your tree measures about 1.8 m, skirts with a diameter of 100 cm or more are recommended.
To avoid mistakes about the choice, measure the diameter of the base of your Christmas tree with a measuring tape. Ideally, the skirt size should be 5 cm larger. This way, it is possible to cover the foot of the Christmas tree, place the presents on the top and highlight the decoration of the skirt.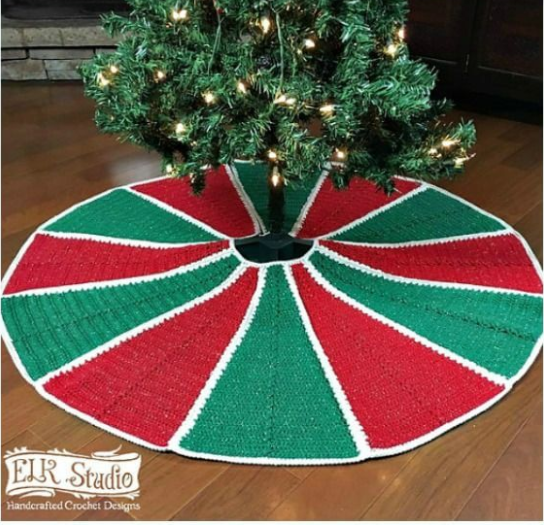 Check some amazing Christmas Tree Skirts patterns available for FREE!