Hi everyone, hope to see you here again. I missed sharing my experiences in the craft world and also hearing what you guys are doing. So, tell me what you guys got up to these days off. Here we continue with yarns and needles in hand, taking the opportunity to update some patterns that I wanted to do.
Clothes are my great passion, and being able to make them in the comfort of my own home is priceless. That's why I love crochet so much, we can do a little of everything. Whether decorative items, baby items, clothing, rugs. Crochet is present in everything.
The Crochet Hexagon Sweater was a very desired pattern for me. I was dying to put it into practice and I couldn't be happier with the result. A sweater for all occasions, even more so if you choose classic colors that go with everything and then some. The coolest thing is that this project is simple and accessible to everyone.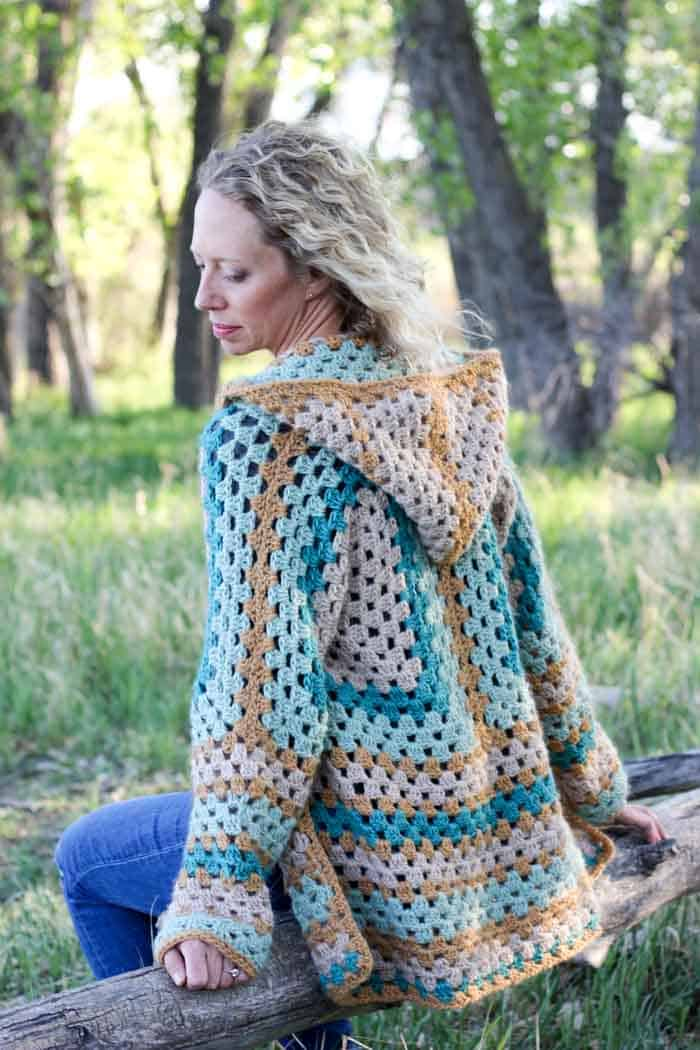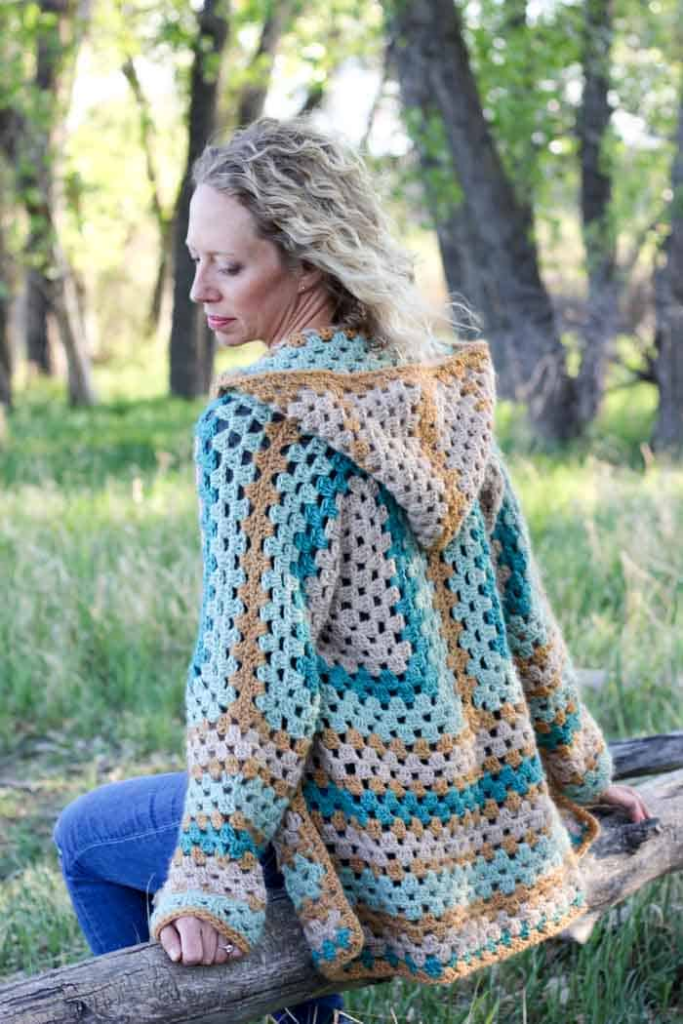 This sweater is the perfect model because it combines everything I was looking for. Simple crochet stitches, easy to change yarns and colors, long sleeves and hood. You can still add some details. Here I chose to add buttons, so I can keep the jacket closed, even with wind.
An important note that the piece's designer left us is that hexagons will not lie flat and instead be wavy. This is intentional and should not be considered a mistake in your crocheting. I made the mistake of not reading all the syntructions, I thought I was wrong and scrapped some rounds. Don't do the same thing as me. Read the entire pattern a first time before doing anything else. Then come tell me how your crochet hexagon sweater turned out. I hope you enjoy all the tips, soon we'll be back with a new pattern. Bye Bye.