Cascading Shells – Crochet Prayer Shawl
Hello guys, ready for the weekend? Yes, we have already finished another week of much learning. Here you will find very beautiful ideas of different techniques. So if you're looking for a community that encourages you to start your own pieces, you're in the right place.
Thinking of crocheting? So it's today that you're going to learn cascading shells, a crochet prayer shawl. This third piece is super elegant, brightens the look and makes all the difference. Made with more open stitches, this model can be made with all types of yarn, keeping in mind that the choice affects the final result.
And the reasoning is simple, thicker yarns for a warmer shawl, finer yarns for a more delicate result. Remember to check the crochet hook, the indications differ for each yarn and directly interfere with the gauge. Either way, it's an outfit for you to snuggle in.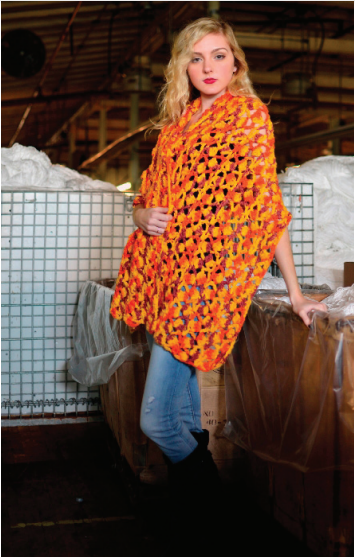 You will only need yarn and a crochet hook. Following the amount of stitches and with a yarn similar to the one indicated, in the end you will have a crochet prayer shawl of approximately 22 inches wide by 56 inches long. Just increase or decrease the amount of stitches and we have new measures. You can also present dear people, there is no way not to be happy with such an affectionate gift.
As much as you are not enchanted with the pattern, take a look at the step by step. Each craftswoman does the craft in a different way, so you can always find valuable tips. How about making this your weekend project? I'm sure you'll rock and have a beautiful crochet prayer shawl as a result. Don't forget to come back here and tell me how it turned out. Have a great weekend, bye-bye!