Garden Star Quilt Pattern
The Garden Star quilt has a beautiful design. In some blocks it can resemble stars and, in the junctions, reflect images of flowers. Tight fittings create a beautiful garden, which can be very colorful depending on the colors you choose to use. This pattern was design by Connie Kauffman and, in the end, you'll have created a pretty wall quilt with pieced flowers built into a star design.
It's really easy and really fun. So, to make this quilt what you're going to need is two packs of five-inch squares. That's 42 five inch square. The blocks center is a simple nine patch. With easy piecing quarter square triangles, and scraps for the flowers, make a quilt to celebrate Spring. With this pattern that we are bringing you, you can assemble other pieces. You can assemble a beautiful table rail with three or four blocks. This rail also takes place in the bedroom, above the closet.
To highlight the design you want to make, the color of the background fabrics should be closer. Can be shades of blue, grey, military green, yellow. For flowers, use more vibrant colors, red, pink, orange. Color prints are also a great option. As there are several flowers on the same quilt, you can also make a flower of each color. Regardless of the colors you choose, I'm sure that as soon as you lay out the quilt, that will brighten up the room the moment you put it on display.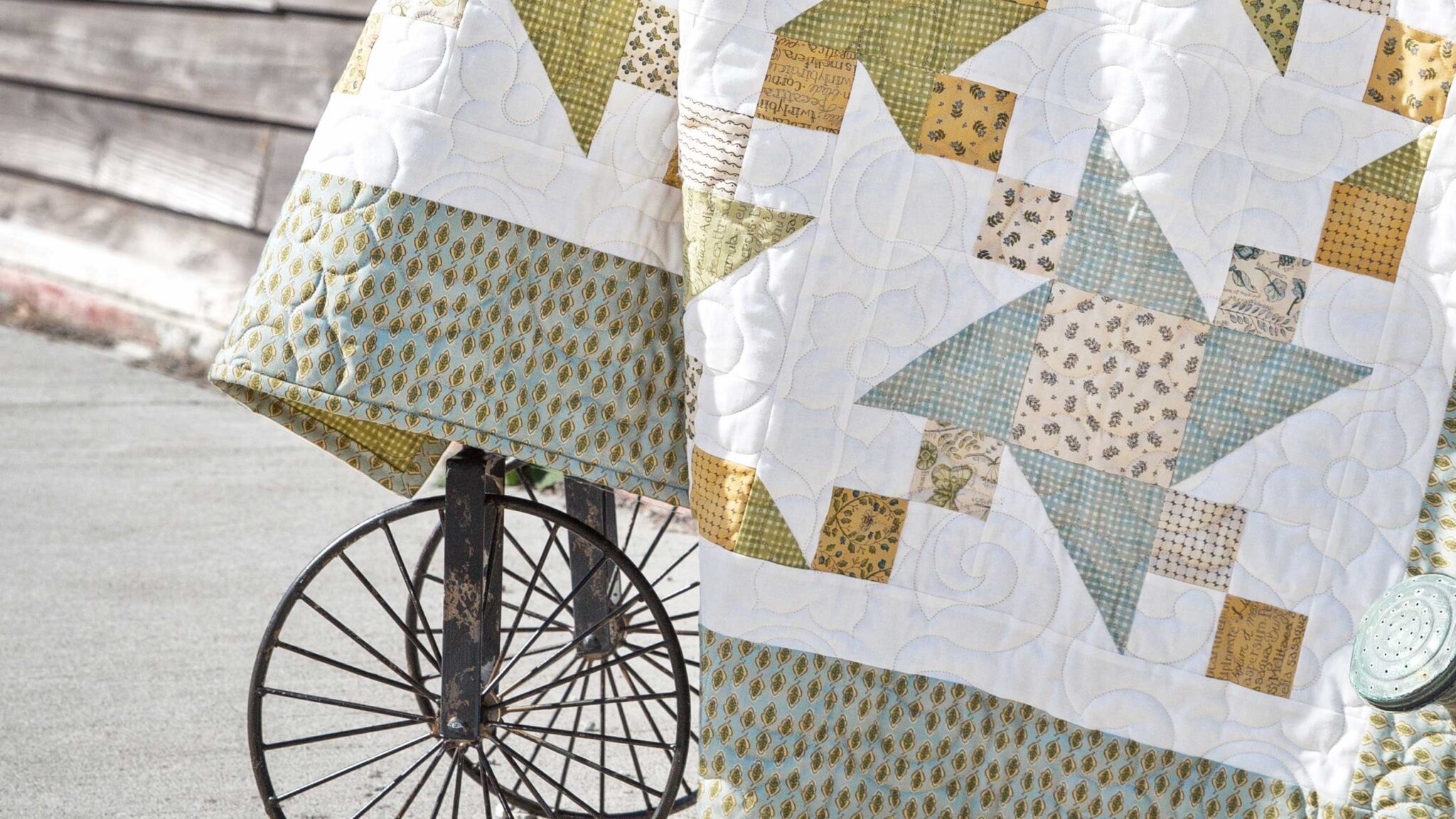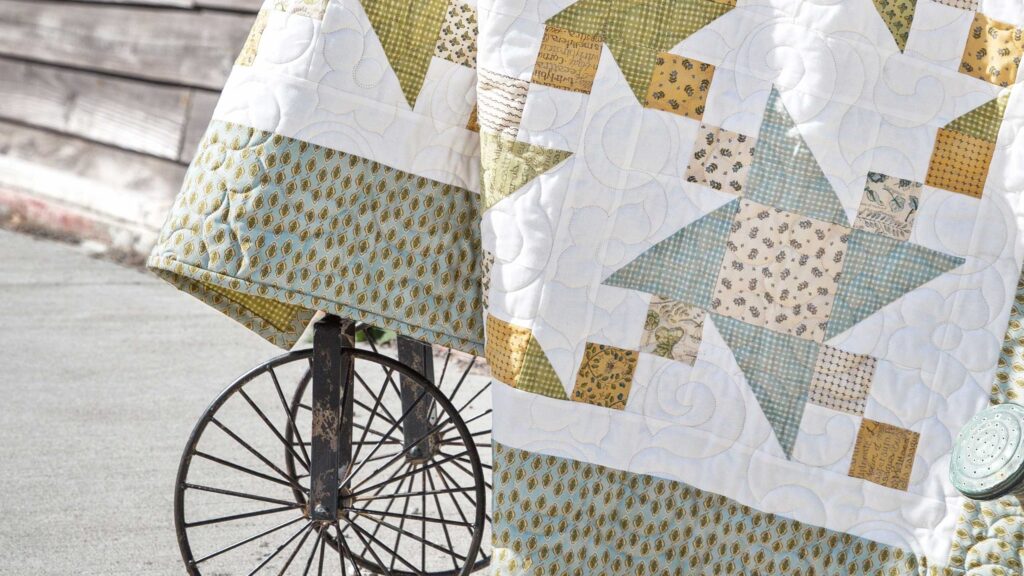 Garden Star Pattern
The materials you'll need are the basics: fabrics of your choice, scissors, measuring tape, sewing machines and iron. If you don't have a sewing machine, you can sew by hand too. The work will be a little more time-consuming and laborious, but the result will be beautiful too. Don't make it a deterrent to making this quilt block.
The finished quilt measures 39 1/2″ x 39 1/2″. You can find the video tutorial at Missouri Star Quilt Company. The PDF pattern can be download at Free Patterns.