In Bloom CAL – Free Crochet Pattern
Another week starting and having you here with us makes us very happy. You know you can count on us to learn and share new ideas, models and techniques that you can do both to decorate your home and sell and earn extra income. In Bloom CAL is a beautiful pillow model, really incredible, full of charming details. If you, like us, are passionate about crocheting, come learn more about this beautiful pattern with us. 
Cushions often enter the list of pieces that transform the decor of a room: whether to make it more cozy or stylish. They are cheap items and we can find all types, colored, plain, fabric, and the most artisanal, such as crochet. The crochet ones manage to give a natural and delicate touch that only a craft technique can give to an environment. With just a crochet hook and yarn, you can navigate an immensity of inspirations and styles that, for those who already know the technique, do not have much difficulty. 
Square-shaped crochet pillows are the most traditional. With varying sizes, square crochet pillows can renew your entire home decor. The colorful crochet pillows are the most successful for their versatility. A well-crafted print can provide a unique look in a decorated environment. The In Bloom CAL is not the easiest crochet pattern, but don't be afraid to give it a try.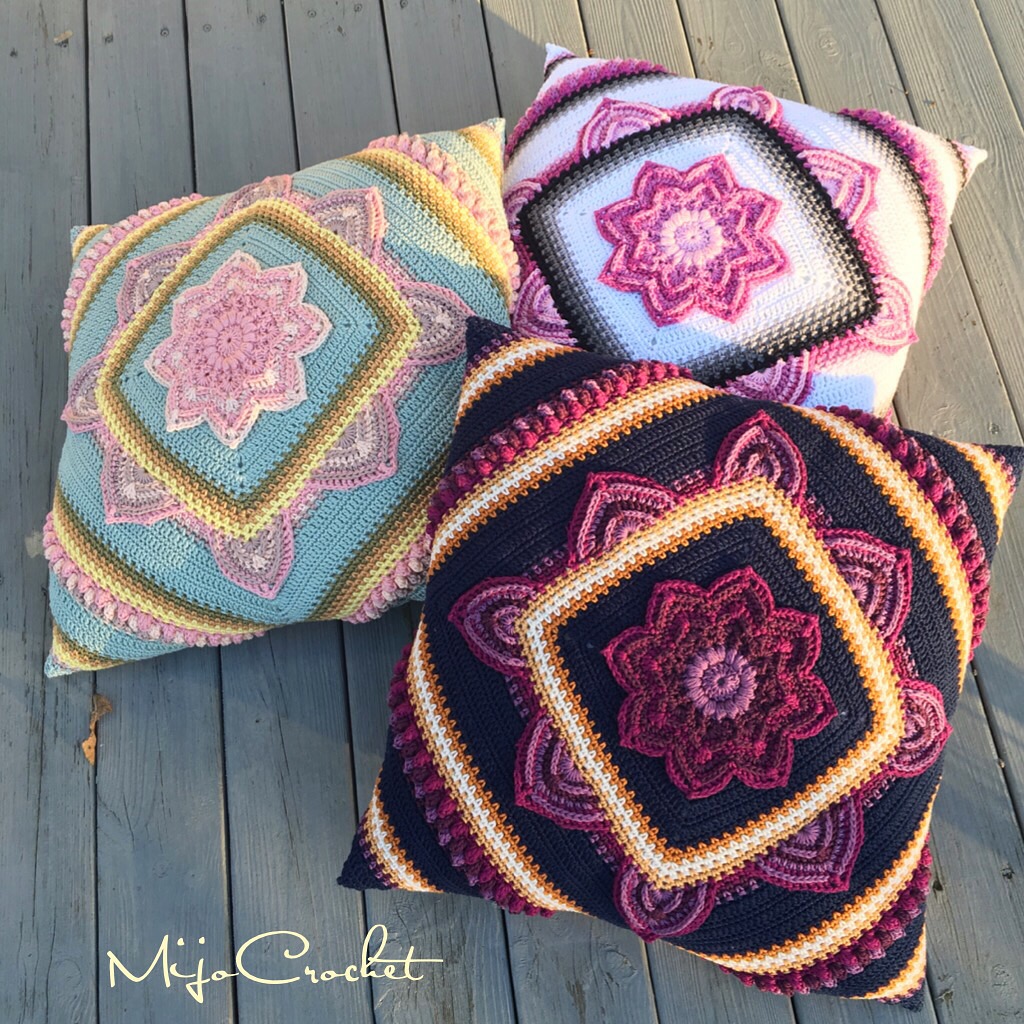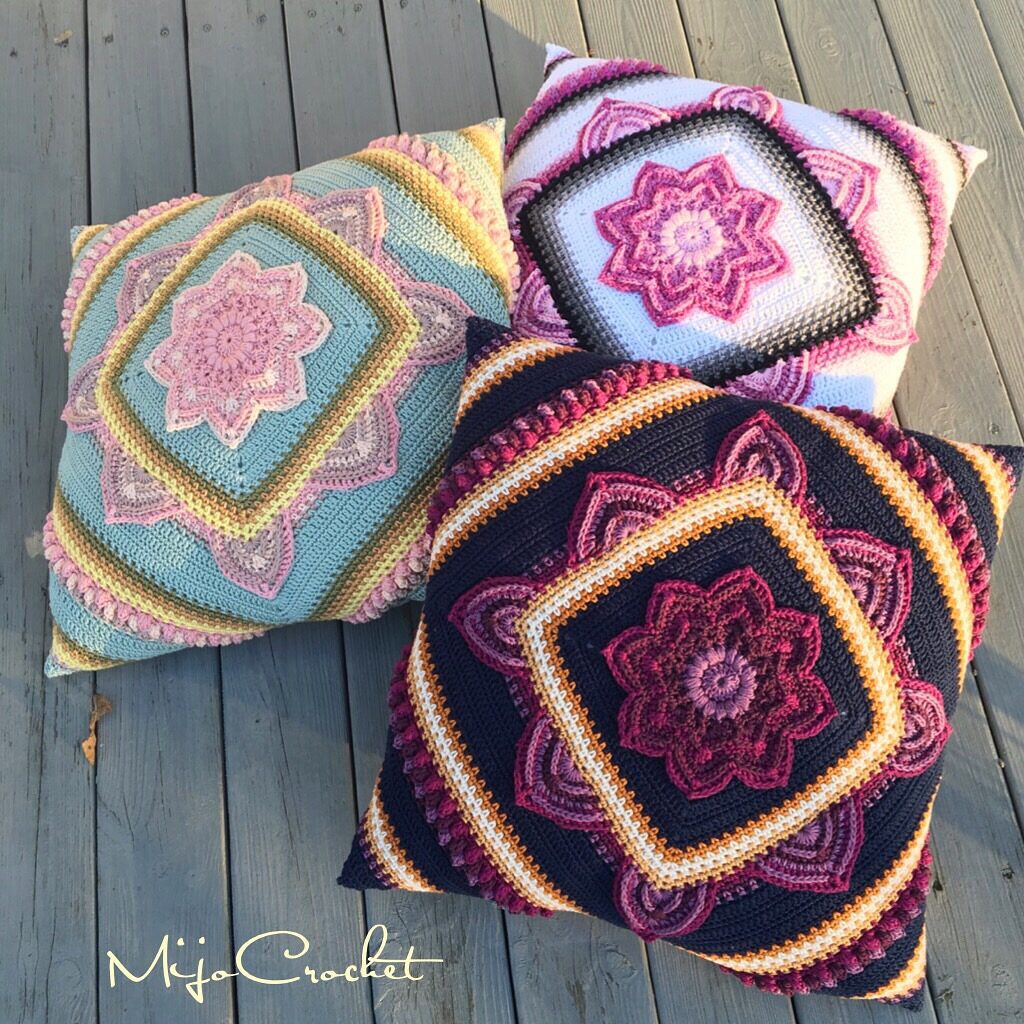 Image / Pattern / Tutorial: Mijo Crochet
Crocheting is a very generous technique because we can do the same step several times with the same material. Also, if you have any yarn left over from another project, use it to test the stitches that the pattern asks for. But all this only after reading the pattern and understanding what you are going to do. The step by step of the pad is separated into steps and you can do it like this, whenever you have time. 
We always like to remember that craftsmanship, whether profession or hobby, is a relaxing moment, which is reflected in the final piece. If you're not very inspired, take a few minutes, breathe, have a coffee and then go back to crocheting. Accessing Mijo Crochet and see the pattern, then come tell us what you think, we would love to know.