Crochet Unicorn Snuggle Sack – Free Pattern
Hi my loves! Waiting for another amazing pattern to learn? So you are in the right place. We have separated a very different model, which will be successful among the kids. The Crochet Unicorn Snuggle Sack is very beautiful, full of color and details that delight everyone. If you're going to notice, it's nothing more than a blanket for the little ones but closed.
That way there's no way for them to get cold. You can make it in different colors, add or remove some detail. There are many adaptations you can make to make your little ones look great. We're sure they'll love being snuggled up during a drawing, chatting with a friend. It's perfect for them to use outdoors too, on those cooler days. When choosing yarn, choose the cutest ones.
This type of pattern is usually used on colder days. Thicker yarns are usually warmer, so little ones can stay cozy and warm. In the pattern, you will find the yarns that were used, it can be a suggestion if you have doubts. This model may look like it, but it's not difficult. There are a lot of details, but they are all explained in the pattern, and you will see that the stitches are not difficult.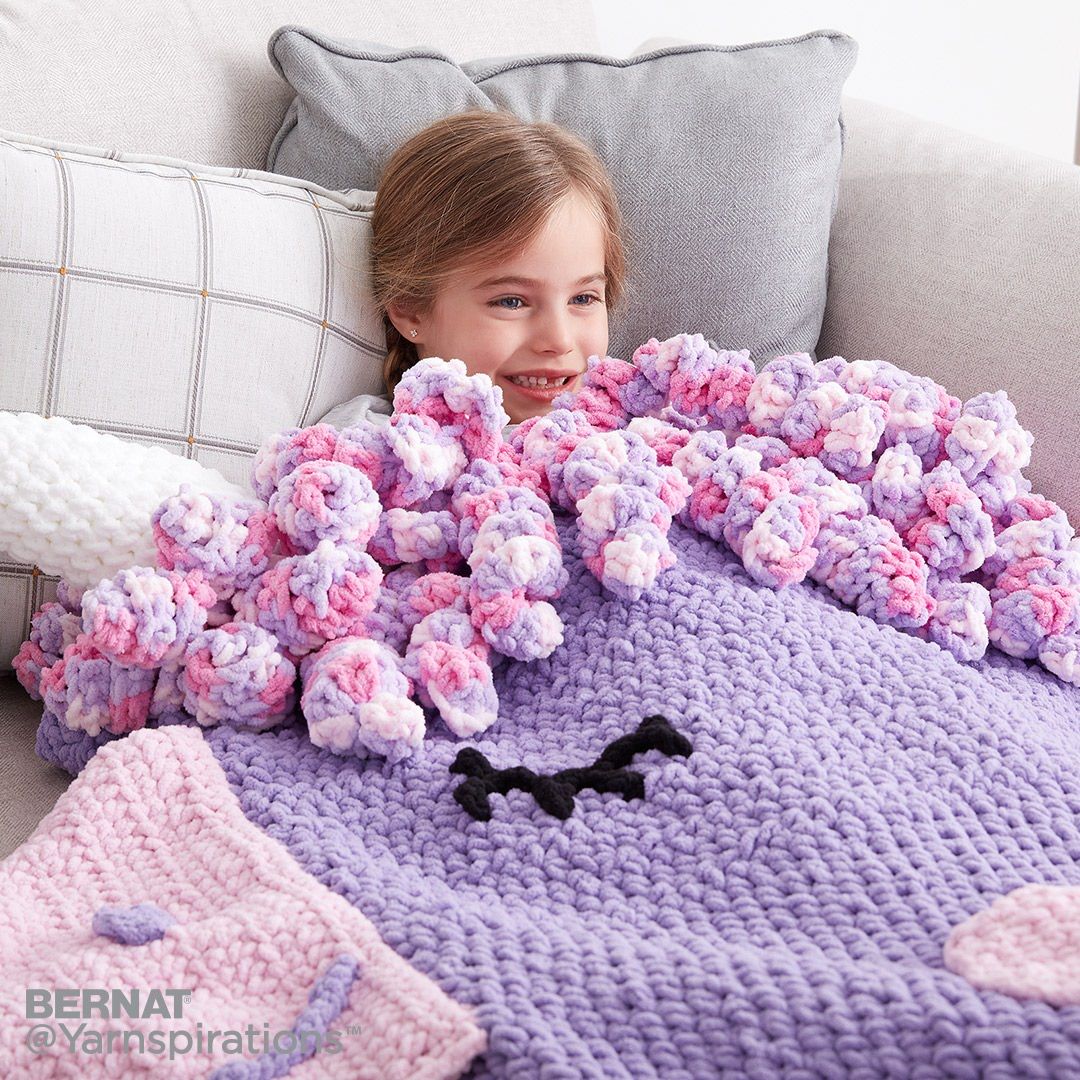 Image / Pattern / Tutorial: Yarnspirations
Read the pattern more than once if you have to, this is normal when we start doing something new. After you feel confident, it's time to crochet. Do it little by little, as you have time and feel inspired. Craftsmanship is like that, we have to be motivated for the piece to be very beautiful. The Crochet Unicorn Snuggle Sack pattern is available at Yarnspirations.
All information is there, measurements, points, abbreviations, and suggestions. It's a really cool item to sell, it's going to be a hit with your customers. You can gift your nephews, godchildren. Rest assured that whoever wins will be very happy. Tell us what you think here. It's a very different model, right, it's going to be a success. It's always great to have you here, so we can continue to be inspired to make beautiful crafts.