Crochet Baby Blanket – A Beautiful Pattern
A crochet baby blanket is a wonderful and warm gift to receive a little bit of the world. Fortunately, baby blankets are among the easiest projects to crochet. Its small size makes it easy to complete, and you can customize the colors to match your baby's nursery or car seat. By combining soft yarns with basic crochet stitches, you can create a unique gift from your hands and your heart.
When choosing yarn for your crochet baby blanket, washability should be the top priority. Most yarn manufacturers offer durable and machine washable baby yarn in a variety of weights, textures and colors. Crochet baby blanket patterns are easy to find, with designs for beginners and more advanced artisans. With a little creativity and easy crochet stitches, you can create a unique crochet baby blanket that matches your own unique style.
This pattern of baby blanket is simple to make and perfect for anyone starting out in the art of crochet. It's worth investing in this work because the end result is incredible. After you make this beautiful blanket, you can make other pieces to match like a cute crochet shoe in the same colors. For moms-to-be it can become a perfect pastime while waiting for their baby to arrive. You can make it with wool in different colors, making it versatile for both girls and boys.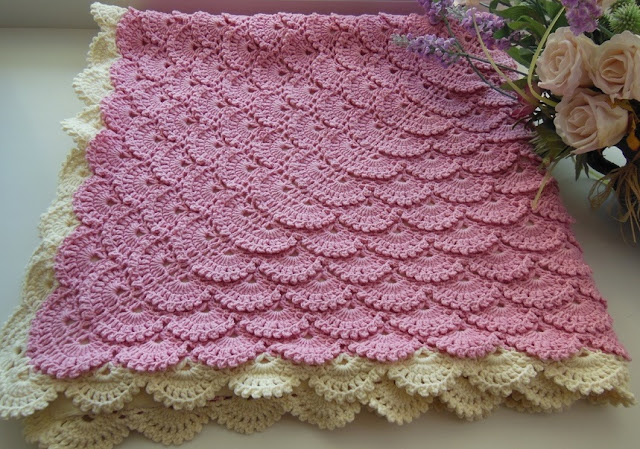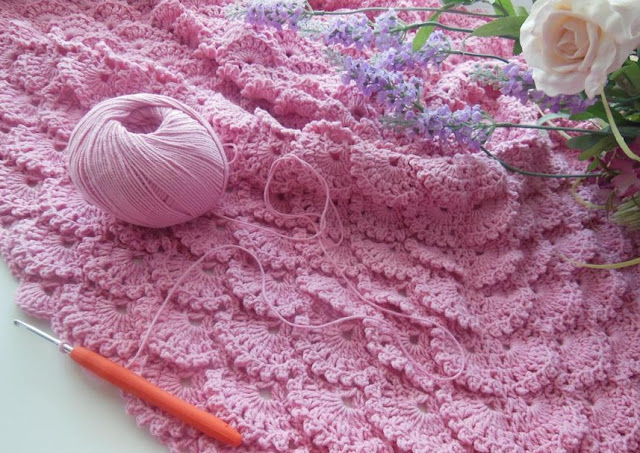 Let's talk a little about the yarn to be chosen. For baby pieces, you can use viscose, a very soft line. It is also possible to find 100% cotton lines, that is, made with natural, anti-allergenic fiber, which allows the baby's skin to breathe and perspire. It has a soft and smooth touch. Below, we leave the graph of the point that will make your life easier, believe in our team's tip.
In Crochet Loves you will find tutorial videos that will help you to produce beautiful pieces!