Patchwork of the Crosses – Pattern Free
Today we are bringing you another quilt pattern, Patchwork of the Crosses. Like the others, the enchantment is guaranteed. A wildcard piece for your décor. A single print can be made to be used as a pillow, or several crosses together, forming a wonderful quilt. If you prefer a more minimalist décor, opt for lighter tones, but that contrast with each other, highlighting the pattern being made. If you prefer more vibrant colors, follow the same criteria.
This beautiful patchwork is made on paper in the traditional way and sewn by hand. It's a project that will take time, after all, mending the paper takes time. But that's also an advantage, because after cutting the fabric pieces and patches, you can take it anywhere and sew it on your spare time. So always have some patches, needle and thread with you. Thais way you can sew patches using the "lost" time otherwise. If you're a beginner, you can just make a few blocks and create a quilt or a crib pillow.
We have some tips that can be helpful before starting the quilt. First wash and iron all fabric to check for color shrinkage or bleeding. Do not use fabrics whose color is unstable. Trace the two models onto the model plastic. It is very important because you will have to make several master plastic templates as you have many paper templates to cut out. If you decide to make a quilt with this pattern, it is made up of three separate blocks and assembled in a later stage.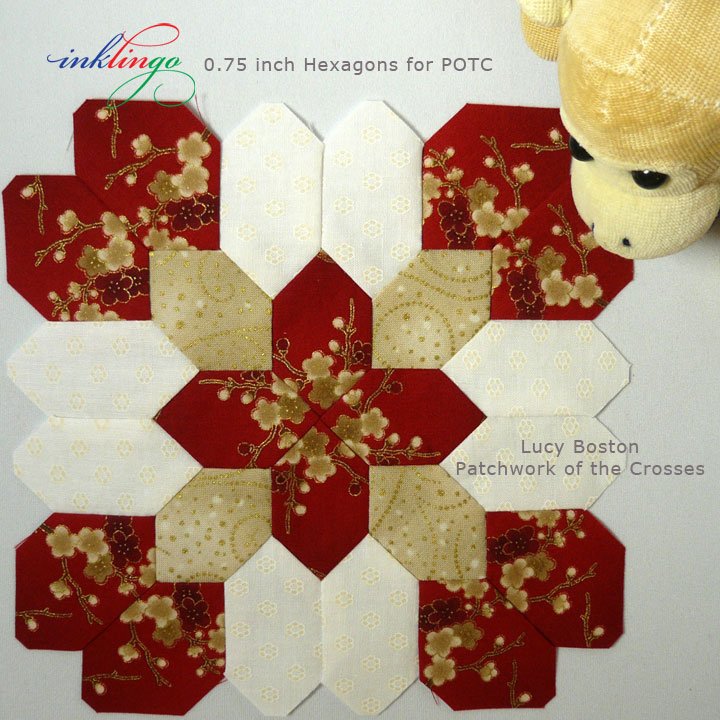 Patchwork of the Crosses Materials Needed
Paper for templates
Small piece of template plastic
Scissors
Hand sewing kit
Neutral or pale grey thread
Fabric scraps for the crosses
Backing fabric
Low loft polyester wadding
Masking tape
Quilting thread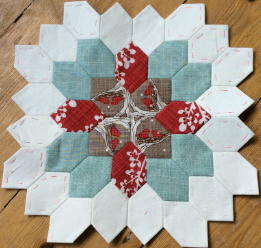 At the end of the work, you'll be delighted with a 92×105" quilt.
Get access to the patten for free in Lucy Boston Patchwork of Crosses.