Learn the Crochet Waffle Stitch
Like most of the stitches in this art of crochet, you can use the waffle stitch to make numerous items. Whether they are beautiful rugs for the living room or bedroom, quilts, carpets, bags, beautiful pillows, shawls, hats and gloves, scarfs and cowls, and other accessories that your creativity allows. Crochet waffle stitch is fun and textured, and a lot easier than it looks!
One of the greatest satisfactions of crochet is being able to make something amazing from a skein of string. The textures that can be obtained from different points or the combinations between them are amazing. Waffle stitch doesn't disappoint when it comes to texture. The stitch has an average level to be done, it's not a lot of work, but you should pay attention at the time of the loops.
Waffle Stitch is a super soft, wonderfully textured, perfect for baby items. A series of double crochets and double crochets from the previous column compose the waffle stitch. Let's alternate two lines back and forth, each line repeating a set of points in multiples of three. The waffle pattern looks great on a variety of yarns in different thicknesses.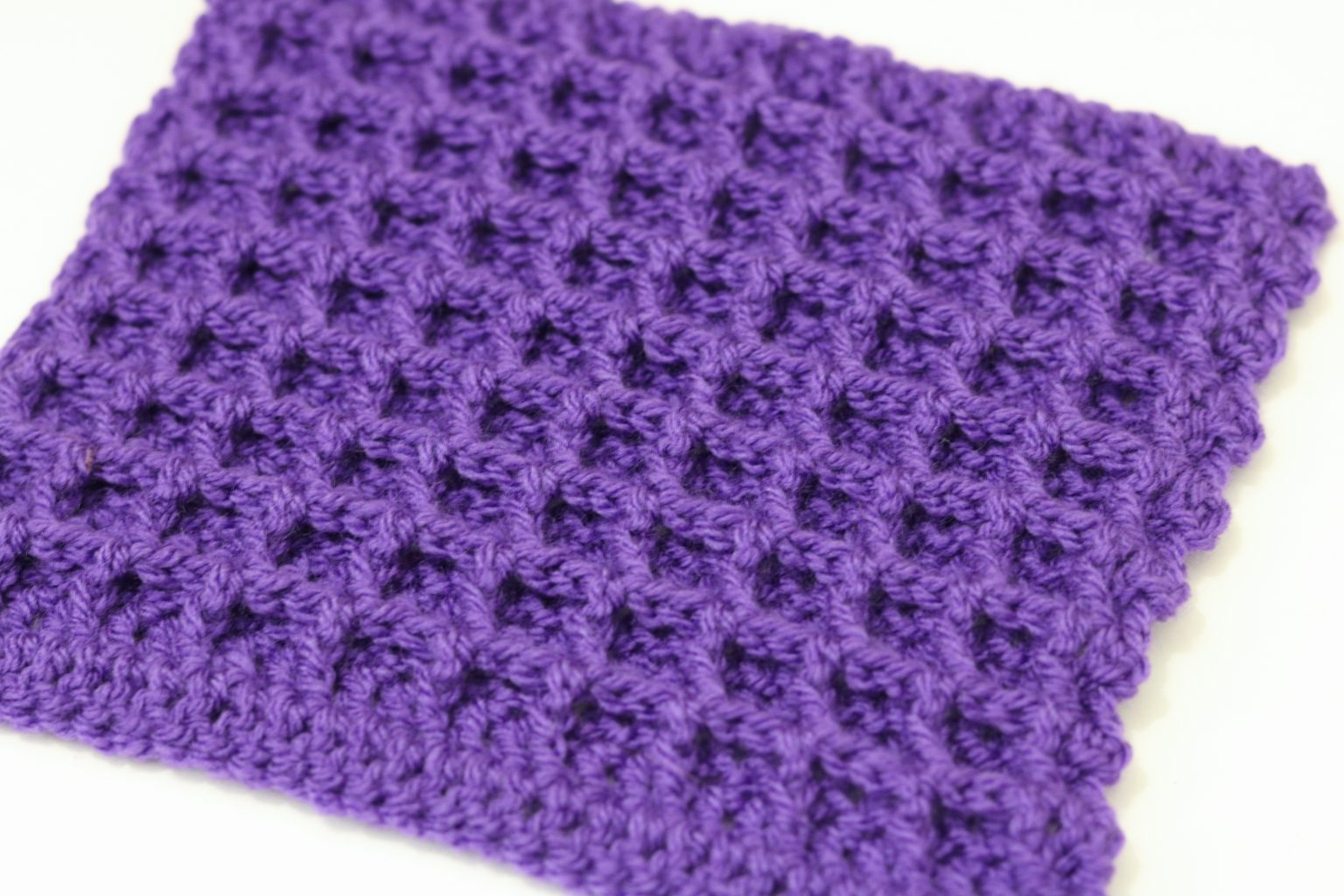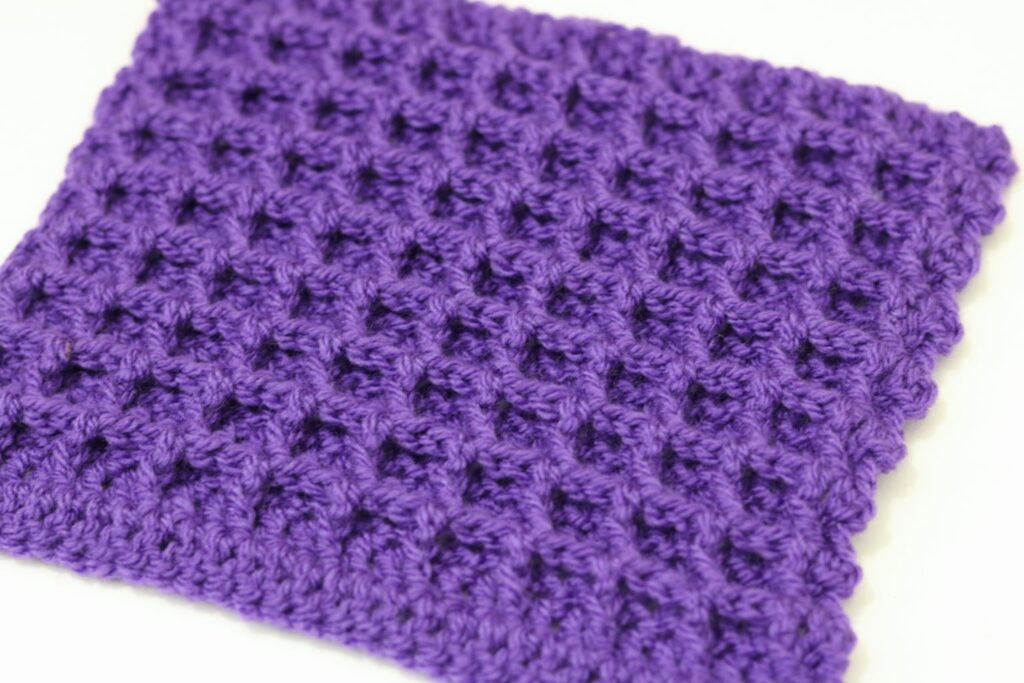 The Crochet Waffle Stitch
The pattern itself is rather simple. It repeats two rows for the entire pattern. And the border is just one row repeat.
Terminology to understand the pattern:
ch(s): chain(s)
dc(s): double crochet(s)
st(s): stitch(es)
fpdc(s): front post double crochet(s)
Instructions
Ch multiple of 3+2
Row 1: dc in 4 ch from hook and in each st across, turn.
Row 2: ch 2 (counts as 1st dc), *fpdc in next st, dc in next 2 sts, repeat from * until the last 2 sts; fpdc in next st, dc in top of ch, turn
Row 3: ch 2 (counts as 1st dc), *dc in next st, fpdc in the next 2 sts, repeat from *until the last 2 sts; dc in next st, dc in top of ch, turn
Repeat rows 2 and 3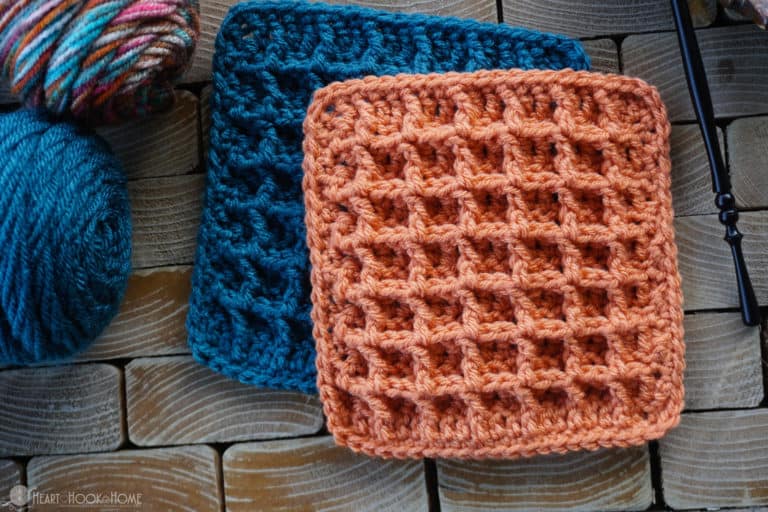 Full Pattern available in All Free Crochet.
Our team pulled out some baby item ideas made with this stitch. We hope you like it!!