Center Pieces Table Runner – Free Pattern
Hi my loves! How is your weekend going? Enjoying enough close to important people? We hope all is well and you guys have the energy to spend another fun week together with us. Here you already know, you will learn new patterns of different manual crafts. today we are going to learn a table runner model, the center pieces. This table runner is very beautiful, colorful and brings a lot of joy to the environment.
Table runners are those classic pieces that complement the decoration of the environment, occupying different places on different pieces of furniture. The most classic use is on the table, at mealtimes or as a decorative item. We know how important moments like this are and that's why we like to dedicate ourselves and make everything more beautiful for our family and people we love.
But it doesn't have to be restricted to this room, some people like to put it on the sideboard in the entrance hall, on the dresser of the bedrooms. There are many options, after done you can go testing the furniture there in your house. You will see how easy it is to combine and, with a little creativity, many ideals will emerge. This model is made with strips of fabric, colored and with very different prints from each other.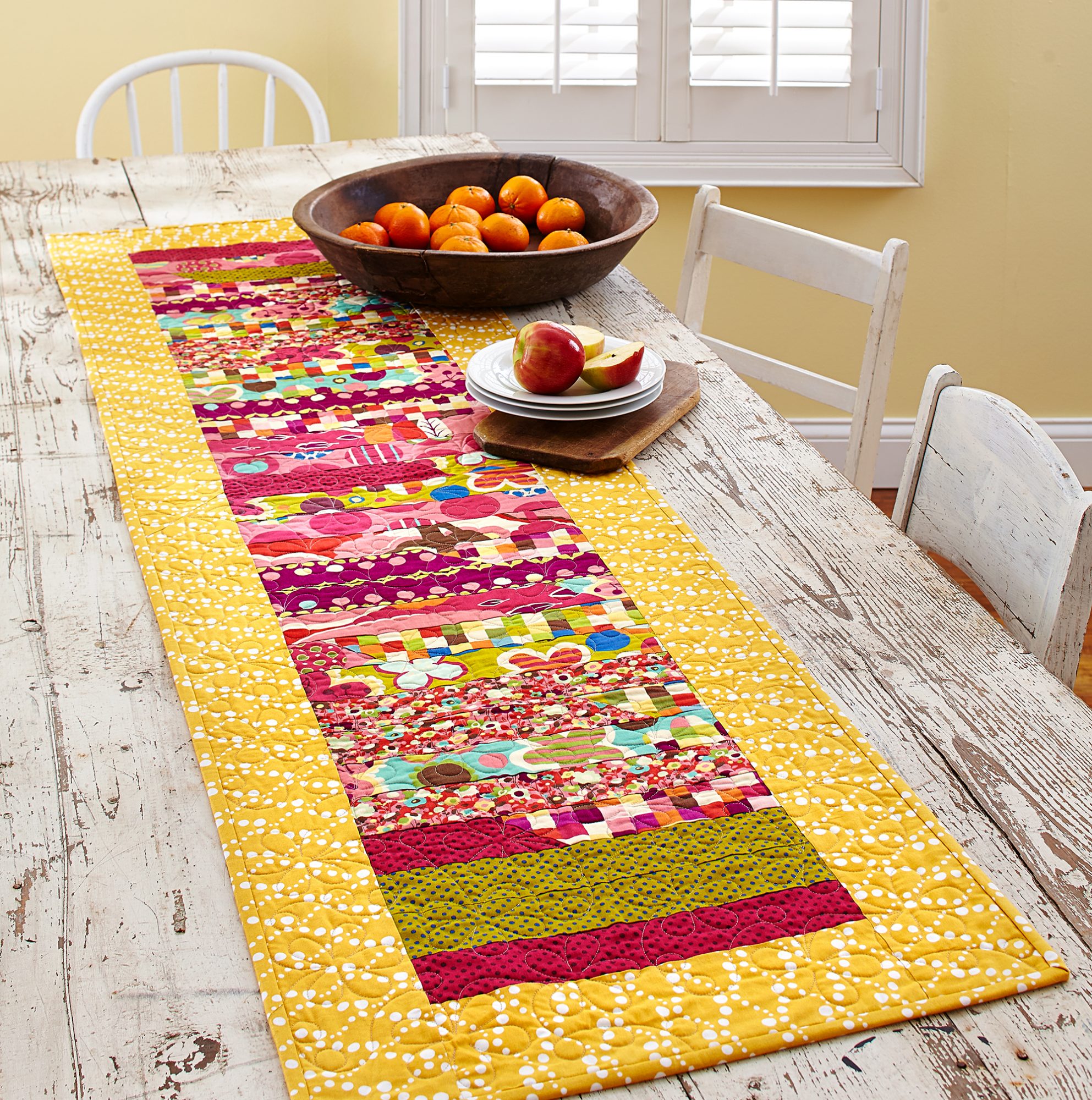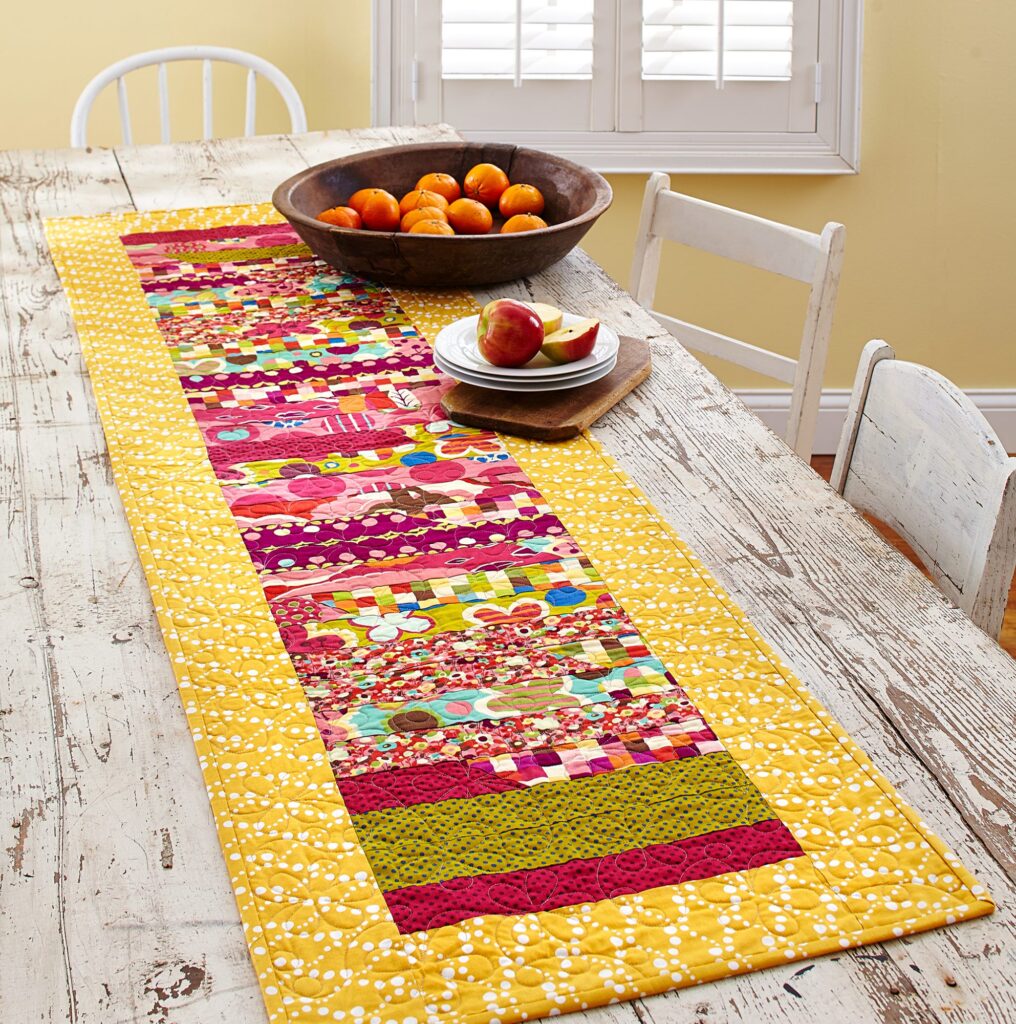 Image / Pattern / Tutorial: All People Quilt
At first, you may even think that nothing will match, but the straps are small and the important thing is to keep the prints cheerful, with vibrant colors. That was the proposal that the designer brought, a vibrant table runner. Measure the furniture you plan to use and increase, decrease or maintain the number of strips. It's a very easy pattern to change to adapt to the size you need.
If you have scraps left over from other projects, this pattern is great for using them. If the scraps are too small, you can decrease the size of the strips and increase the edge of the table runner. Do I have any doubts? The complete center pieces table runner pattern is available at All People Quilt.
If you have any doubts, tell us here in the comments, we will help you to clarify everything for you to make a beautiful table runner. We hope you like it and have new beautiful ideas from this one. It is a pleasure to have you here with us, we are always happy to be able to share such beautiful works. Separate your materials, choose your fabrics and let's sew!