Baby Shoes Ivelle – Crochet Pattern
Today we have a beautiful crochet piece for babies, Baby Shoes Ivelle. Because it is produced with a malleable, soft, light and made-to-measure material, the crochet shoe provides more comfort and protection to newborn feet than models made with other materials. So, it's also a great idea to sell and gift.
If you do not have the exact measurement of the baby's foot or are producing the shoes in scale to sell, the tip is to use the standard measurement table by age as a reference. There are shoes for baptism, with a bow, with a face like a teddy bear, there are slippers, with a flower, a puppy. An immense variety of details that can be added to this pattern.
These shoes are perfect for babies, because in addition to being delicate, they have a super comfortable texture. They can be combined with a headband or crochet tiaras for girls. And even caps or bonnets for the boys. Admirers of crochet shoes cannot deny that although all the pieces are quite attractive, each one will have their preferences. Therefore, it is natural for you to be in doubt when choosing the details of the crochet shoes.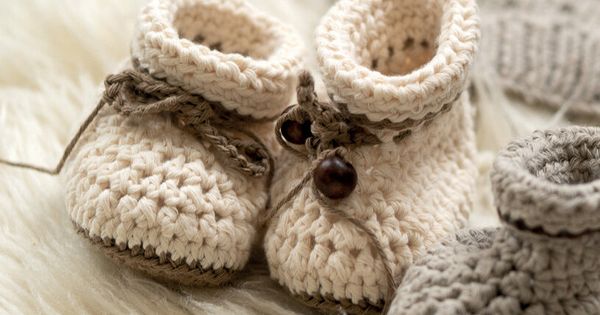 About the materials for the Baby Shoes
The pattern is very classic and can be well worked by adding details that will make it even more charming. When choosing the line you prefer, remember that the piece is for babies. Choose very soft, fluffy, malleable and hypoallergenic lines. Nothing can bother or squelch the baby, including the details if you choose to add.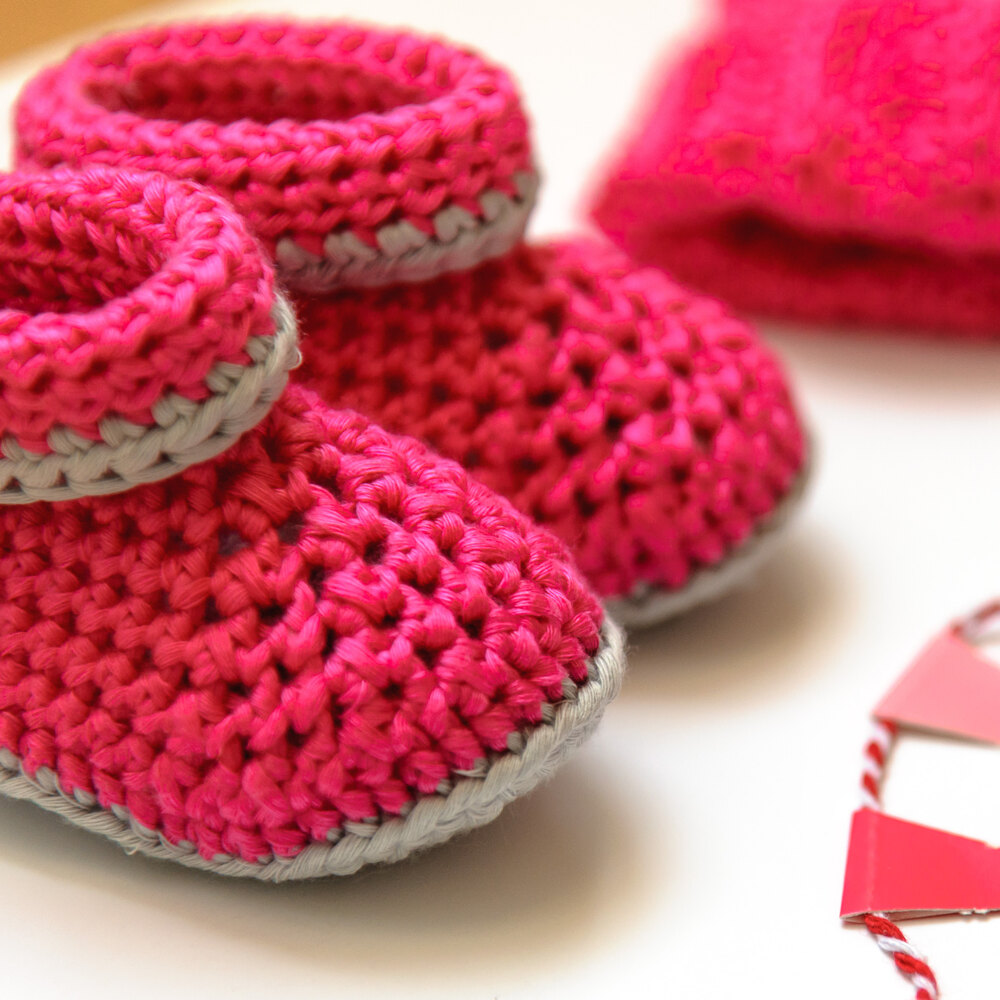 To make this beautiful shoe you will need: crochet thread or wool in the colors of your choice, a crochet hook with a thickness that matches the chosen threads or wool and scissors. This model is a beautiful base for you to be inspired and create a whole wardrobe of options for babies. The pattern was design by Hoooked and are available FREE.