Dresden Window Pane – Free Pattern
Hey sweeties! It's always great to see you here, we are happy to have this space to share and learn so many crafts together. Today we are going to sew some more, learn a new pattern. The Dresden Window Pane is beautiful and we are sure you will be enchanted too. In addition to being beautiful, it is a delicate pattern, full of color and joy.
The cutouts and design of the piece may seem difficult, but don't be scared. With all the step-by-step detailed in the pattern and sewing instructions, we are sure you will be able to make and leave this piece very beautiful. You can follow the same palette of colors and prints to assemble your dresden window pane. The background fabric is smooth, highlighting all the details of the chosen flowers and prints.
If you've been sewing for a while, you can take advantage and use scraps left over from other projects. Printed fabrics allow many combinations. You can assemble the entire piece before you start sewing. If you have any doubts about the combinations, you can take them apart, change places and leave the way you like the most. So you don't have to undo the seams and wear out the fabric.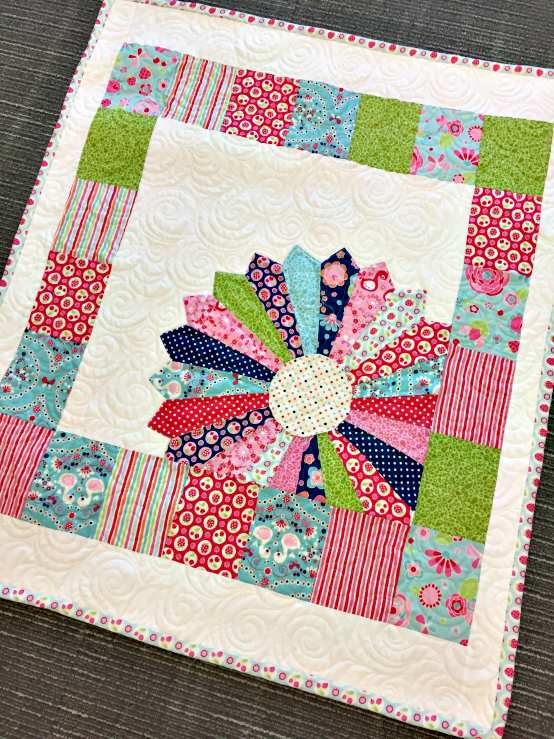 Image / Pattern / Tutorial: The Stitching Scientist
As for the sizes of the cutouts, you can cut a little bigger if you need a bigger excess when sewing. Generally, when we are starting out, we leave bigger excesses and, with practice, we learn to sew closer to the mark. Whether as a hobby, to sell, give as a gift or for yourself, the important thing is to always practice. You can take the leftover scraps and practice your sewing. This increases your confidence and you will be more and more comfortable making new patterns, harder, more colorful and more amazing.
The complete pattern is available at The Stitching Scientist, with the step by step, materials, suggestions and all the instructions needed to complete the piece. We are sure you will rock. Don't forget to tell us what you think, what colors you're going to use, who you're going to make them for. We were very happy with our interaction. Separate your materials and time to sew!