Baby Rag Quilt – Free Pattern
Hey loves! We hope you are all well and ready to start a new project. Every time we find a new crafting pattern, we are so excited to try it out and share it with you. We hope you can feel it all when you learn a new pattern with us. Baby Rag Quilt is that piece you need to have in your little ones' trousseau. The bedspreads are already classics that are present in the decoration of the rooms, on the sofa in the living room or complement the decoration of the children's room.
You can choose the most varied fabrics for this, of different colors and textures. This quilt is made in strips and you can customize it by making them the size you prefer. They can be narrower strips, give a little more work but it is very delicate. You can also intersperse the width of the strips, the result will be incredible. Also, play with colors.
Intersperse the colors with prints that match, mix between the prints. If you have any scraps of fabric left over from another project, use it for this quilt. When we make baby items, we often opt for lighter colors. Pastel tones and prints with children's themes are great options. Remember that for this quilt you need a little more fabric.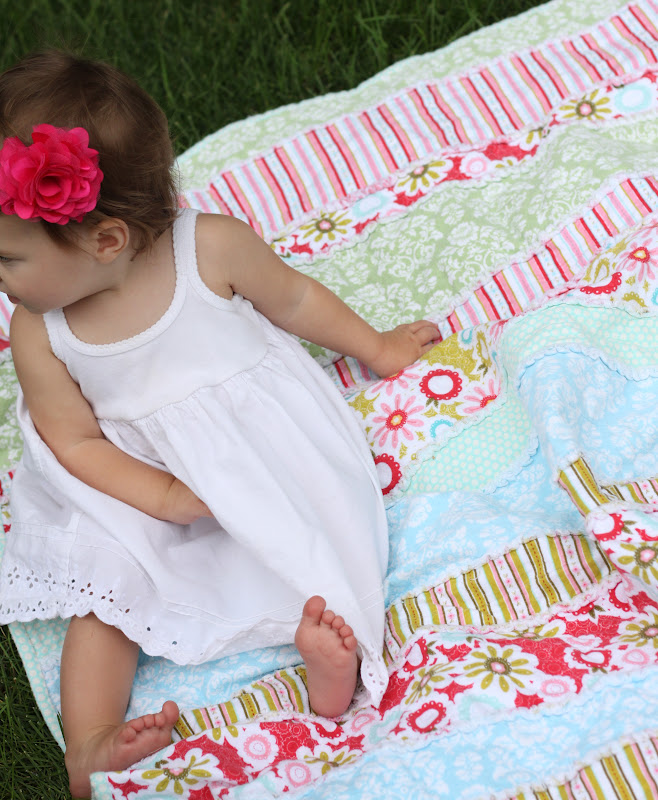 Image / Pattern / Tutorial: Do It Yourself Divas
The leftover seams are not on the wrong side of the piece and make all the difference in the design. You can spend a little more fabric with something rough, whether it's sandpaper, a brush. As for the measurements, the tip is the same as for the other quilts. You can change it by increasing or decreasing the number of strips, it's quite simple.
Want to learn more tips and see the baby rag quilt pattern? The entire walkthrough is available at Do It Yourself Divas. We hope you like it and enjoy all the tips. Whether for you, to sell or as a gift to a dear person. Never forget to practice. It's the only way to evolve and create more and more beautiful pieces. We wish you all a great weekend!