Autumn Flannel Tote Bag – Free Pattern
Hi my loves! How was your weekend? We hope to find you all well for another amazing week, with lots of beautiful crafts to share. Today we are going to sew again, learn how to make the Autumn flannel tote bag. This pattern is very beautiful, with details that make all the difference. Bags are classic and necessary pieces in our daily lives.
Impossible to leave without some items and, carrying everything in hand, it would be unfeasible. For this we have very beautiful models of bags that match our look and make our life easier. The autumn flannel tote bag is an excellent size. You can carry notebooks, tablets, notebooks and other items that you need. To make this pattern you will need basic materials: basic sewing supplies, batting, coordinating thread, flannel.
As for fabrics and colors, you can make the combinations that suit you best. Choose a print and match it with plain fabrics. You can use tones similar to those in the print, making everything more harmonious. But this is just one option, you can make it all plain, with more than one print. Use creativity to create unique bags.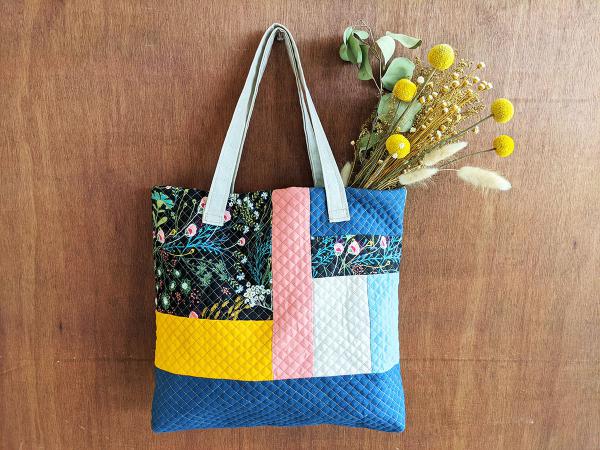 Image / Pattern / Tutorial: We All Sew
Before you start sewing, you can assemble the bag to get a sense of how the combination will look. Whether for you, to sell or to give as a gift to a dear friend, we are sure that your bag will look very beautiful. All the cutting and sewing tips, step by step, material list and fabric suggestions are described in We All Sew. In addition, you can follow the photos of all the steps, to check the process.
Tell us what you think here in the comments. Don't forget to practice whenever you have time. This is the only way to improve our cutting and sewing. We are very happy to have your feedback and to be able to share new patterns with you. Time to separate our materials and start quilting!