Weekend Baby Quilt – Free Pattern
Hello my loves! Good to see you here again. Whenever we look for and test new patterns, we are already thinking about what you want to see here, and we hope to be inspiring you and bringing you new ideas every day. Today, let's do the Weekend Baby Quilt together. This quilt is quick to make and is the cutest thing ever.
Quilts are that indispensable item in the baby's trousseau. They make our little ones cozy, warm and comfortable. Whether to take it when we go out or tuck it in the crib, the quilt is indispensable. You can choose fabrics in colors that complement the room's decor. In the pattern, very light tones were used, leaving the quilt very delicate.
On the reverse side of the quilt, a fabric with delicate prints was chosen, which complement the other colors. In addition to being able to use on both sides, the quilt is a love. Pastel tones are the right choice when making baby items. The tones are so delicate that they make the quilt even more charming. You can do it with prints on the front too, combine with the other colors to have a super cute quilt.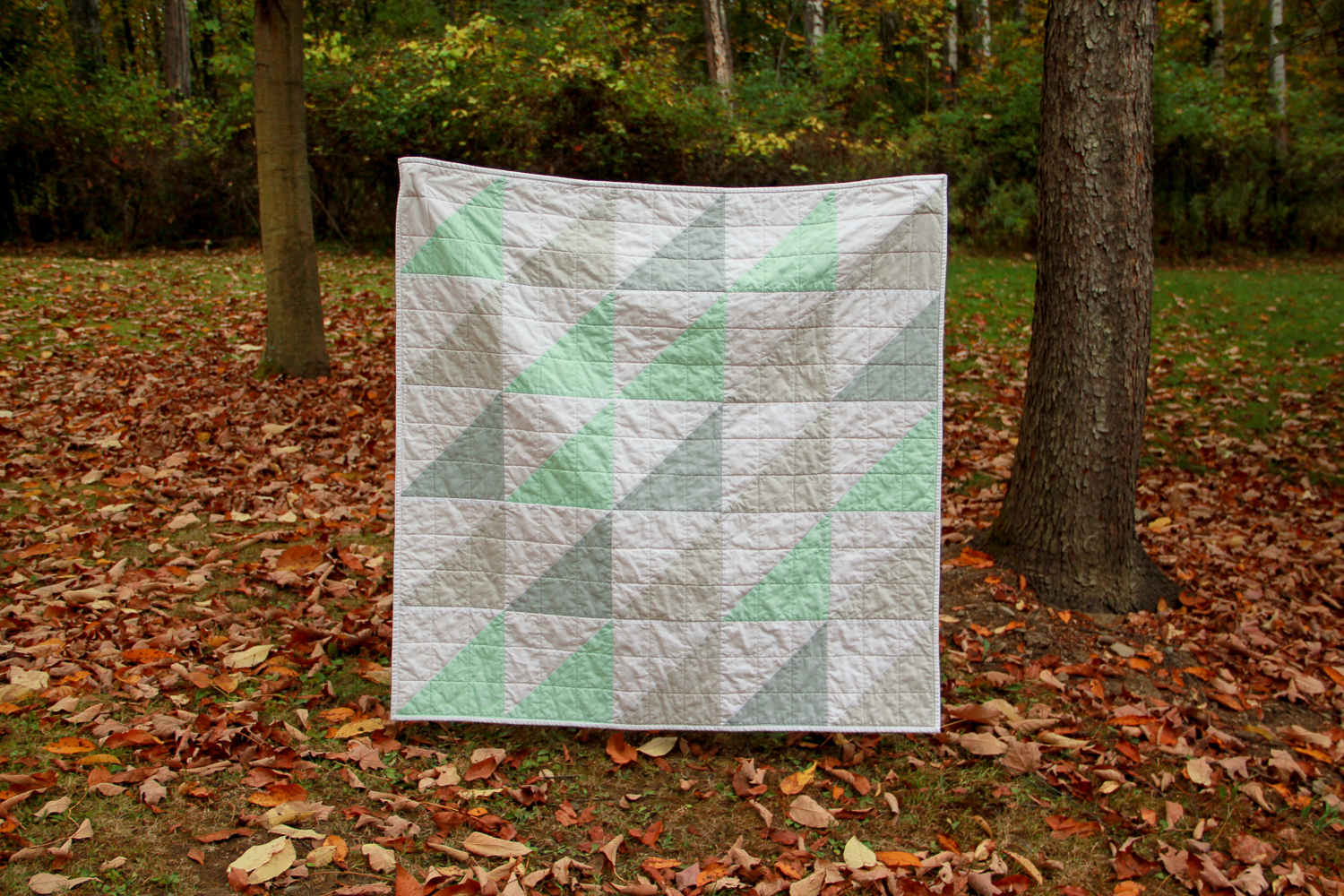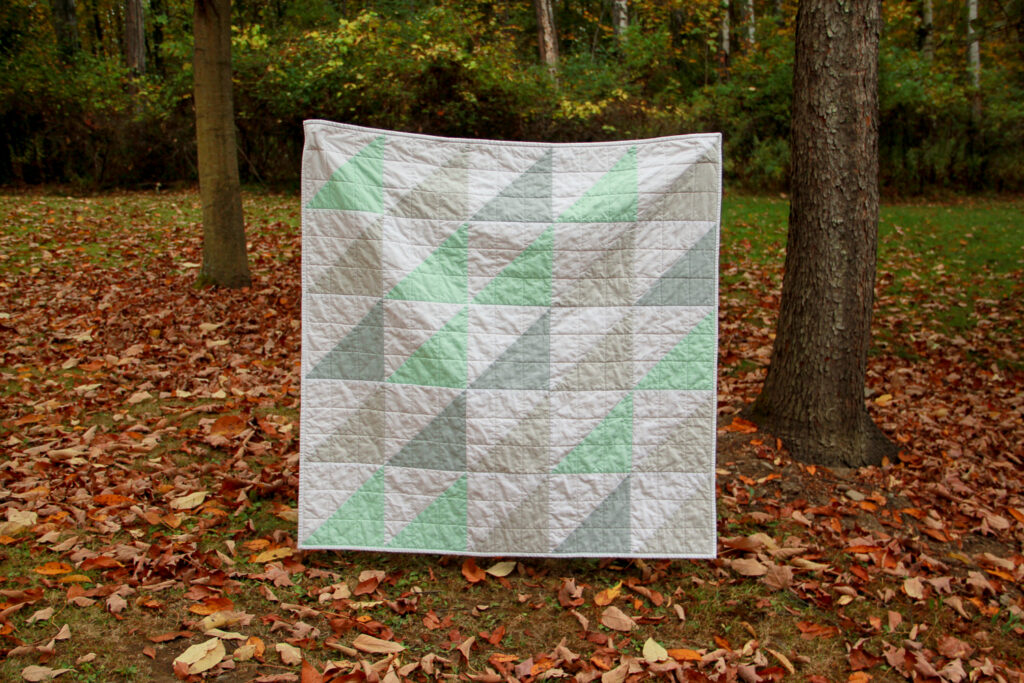 Image / Pattern / Tutorial: Village Bound Quilts
We know there are many options and fabric choices can take a while. But once chosen, run to the pattern to learn the step by step of cutting and sewing. Following the instructions, you will make a 35″ square size quilt. If you're unsure about the accuracy of your yardage or need a bigger margin of error for cutting or longer quilting, please consider adding an additional 1/8 – 1/ 4 yard to each.
The Weekend Baby Quilt pattern is available at Village Bound Quilts. So, do you like this pattern? Tell us in the comments. We are very happy to be able to share new crafts with you. Feel free to ask for any pattern you want to learn. Time to separate our materials and start quilting!