Multi Compartment Round Organizer – Free Pattern
Hello everybody! It's great to have you here with us. This space is for us to share new ideas, beautiful crafts and get inspired to keep creating. Today we are going to learn how to make everything more organized. The Multi Compartment Round Organizer is an item that if you didn't know about it, now you won't live without it. We have many small items that are easy to lose.
For us, who make crafts, we have needles, scissors, tape measure and whenever we need them, they disappear. With the organizer, you keep everything together, visible and within reach. But they are not just for craft items. You can do to store items in the bathroom, makeup, creams. And all this makes a lot of difference in our daily lives, it makes everything faster and easier to find, use and store later.
To make the organizer, you will need the basic materials for quilting. If you still don't know, in the pattern the list of materials is available for you to check everything. You don't need a lot of fabric to make this organizer. If you have scraps of fabric left over from other projects, this could be the perfect opportunity to repurpose them.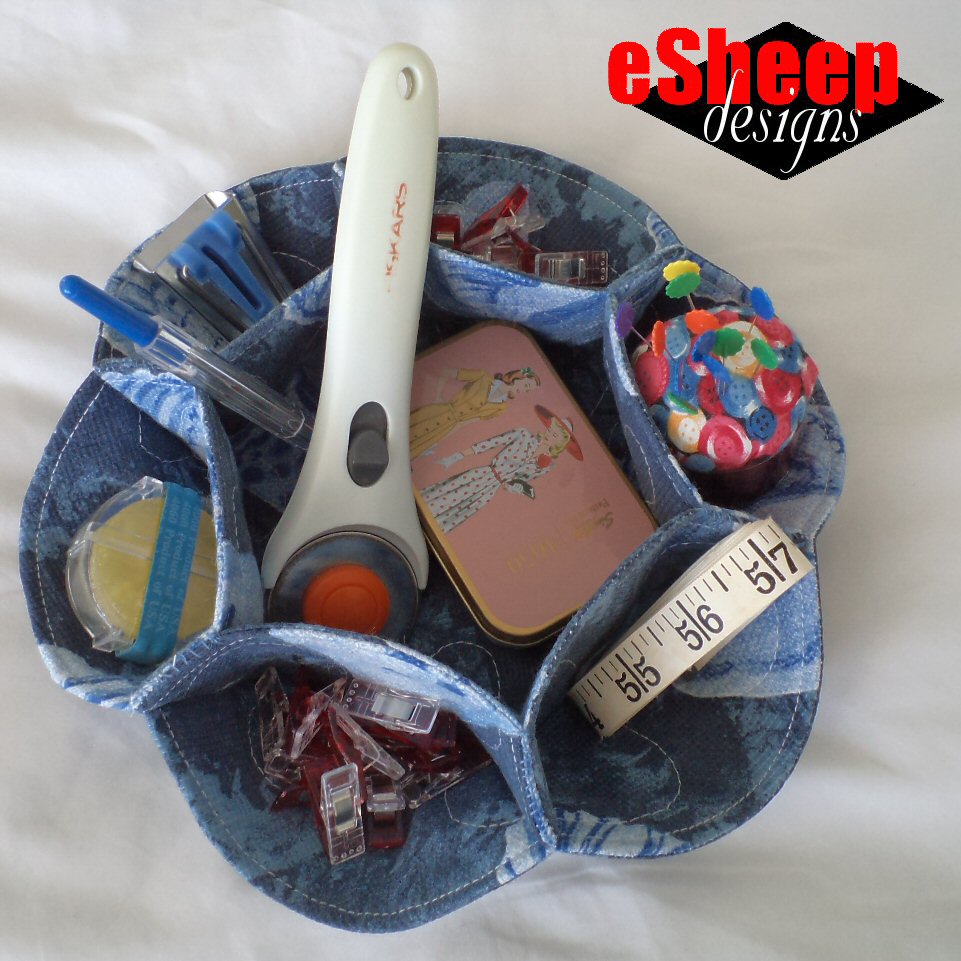 Image / Pattern / Tutorial: eSheep Desings
As for the colors, choose the ones you like the most. You can make several organizers, each with a different color. Think about the room and what you want to put in the organizer, and do it with a color that will match the environment. Children always have a lot too, how about making an organizer for them?
The multi compartment organizer pattern is available at eSheep Designs. Read through everything first before starting to cut out. We are sure you will rock. Did you like it? Tell us here in the comments. It is an excellent option to gift to dear friends, to sell, or for yourself. We hope you like it and enjoy sewing a lot!