Hello my loves! Good to see you here. I am happy with your presence and even more motivated to share today's piece. You know that here at All Day Crochet, as the name says, we try to bring you a pattern to do every day. We like to space out the patterns by a few days to give you time to finalize the pieces before receiving new information.
And today we're going to leave crochet a little and enter the world of quilting. We usually take turns to try to bring techniques that please all of you. Do you guys usually do a little bit of both too? If you haven't made quilts yet, how about starting with today's pattern? The Fly Free Quilt is a very beautiful model. Simple, but that doesn't stop it from being charming and very elegant.
Made in classic colors, the quilt mixes shades of blue, gray, white and black. With simple cuts, you will assemble this quilt in blocks. This is the way we find the most in assembling quilts. And it's perfect because you do it in stages, you don't have a lot of fabric in your lap while sewing, it doesn't have that weight. And you can always customize, assemble the blocks as if it were a head, but in the way you prefer.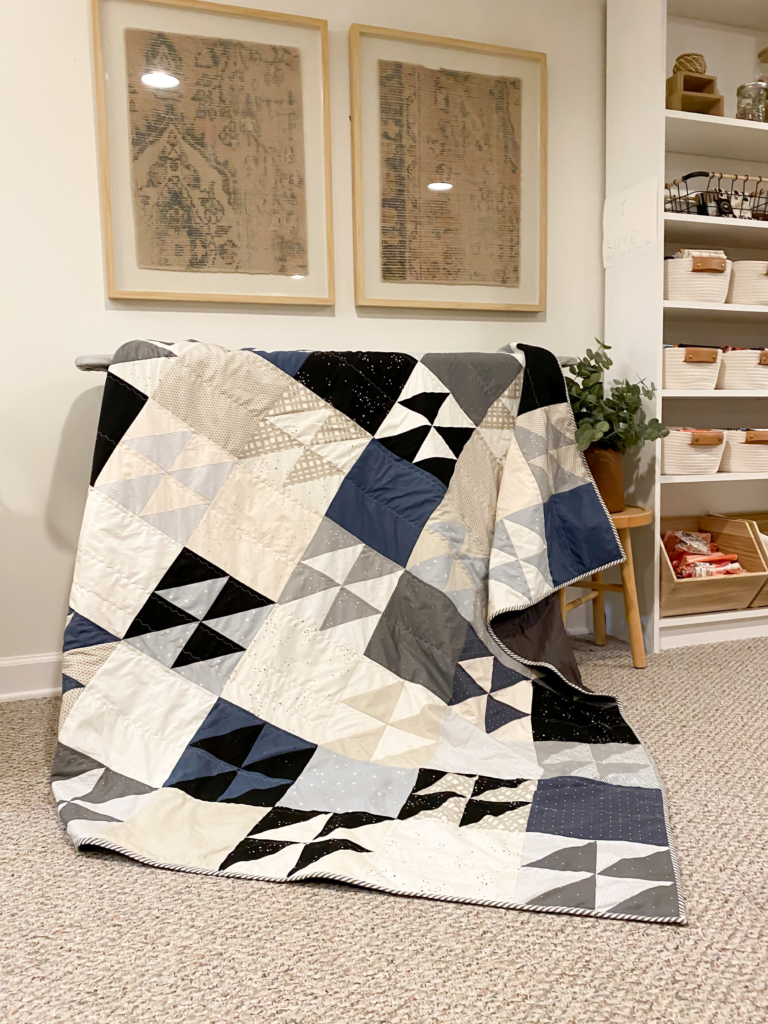 The quilts take place in every room in the house. It is commonly found in bedrooms, but its use also extends to other environments, as the technique can be applied to blankets, pillows, curtains and even chairs and armchairs. The multiplicity of colors in a quilt can work as a great facilitator in the composition of the decor, as it exponentially increases the possibilities of combination with the shades of other accessories, furniture and walls.
It looks beautiful, makes the environment even more inviting and cozy. It's always good to get to the bedroom and find the bed well made, it's impossible not to want to throw yourself in. Let's start? You will find the information at White Plains Quilts. Then just choose and separate the materials and throw yourself into this pattern. Come tell us what you think here in the comments.