Chevron Rag Quilt – Free Pattern
Hi my loves! Another week starting and we are already here, looking forward to sharing different patterns, from different crafts, but all very beautiful. Nowadays crafts are part of many people's lives. For some it's a hobby, they take the opportunity to do it in their free time or when they want to gift someone. For many it starts like this, as a hobby, and little by little it becomes a profession.
Regardless of what it means to you, we hope we can inspire and encourage you to continue having these happy moments. Today we are going to sew a little, make a new quilt pattern. The Chevron Rag Quilt is a very beautiful model, with texture and colors that make the piece more charming. In this pattern, all the strips are the same size and are sewn in different ways.
In the photos you can understand how the combination and position of the patches is done. These details on all the edges are the leftover you leave when joining the patchwork. You can customize and leave the size you want. Remember that if you want to make a larger border, the size of the patches must also be larger. If you follow the pattern's size and increase the edge, in the end your quilt will be a little smaller.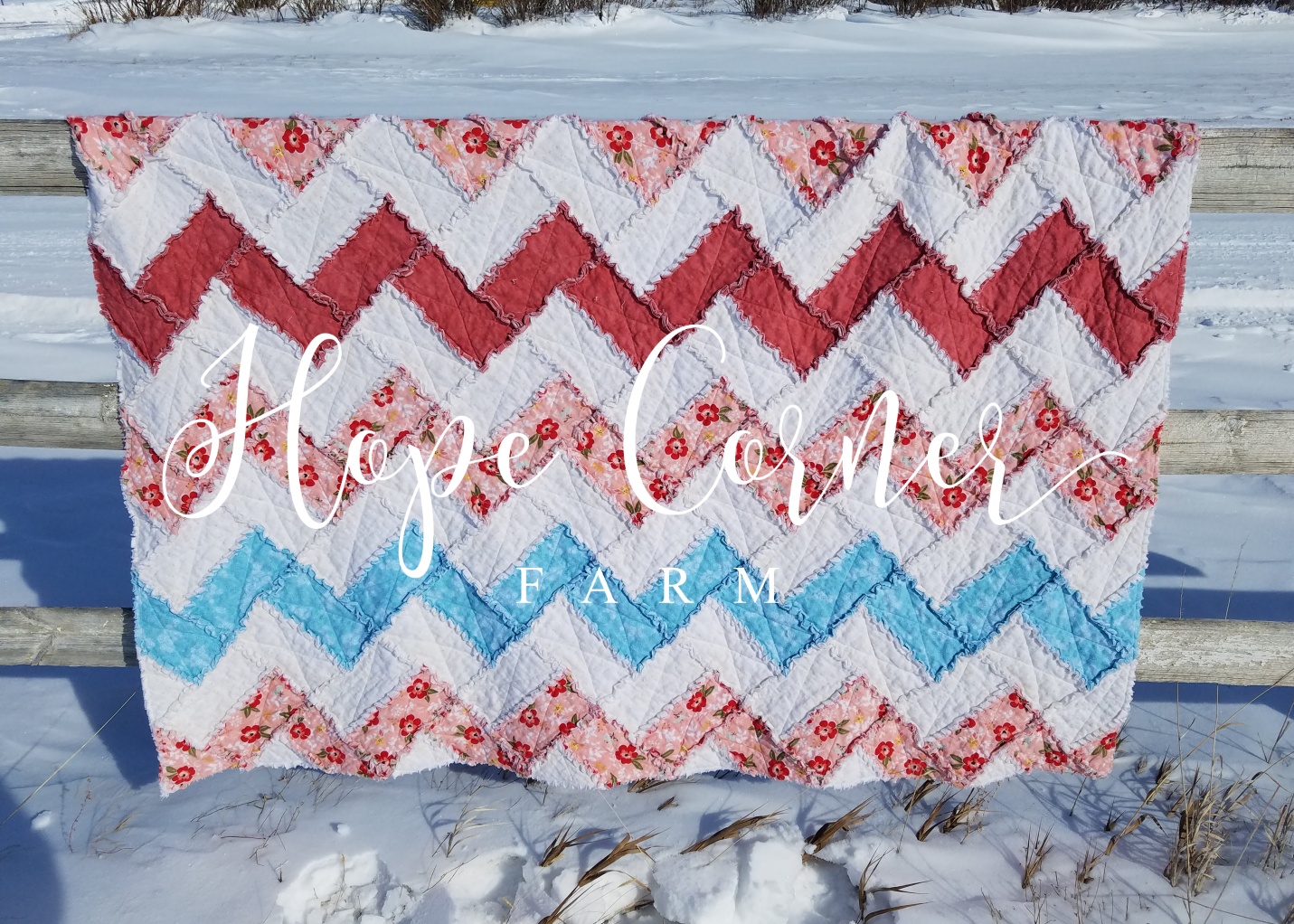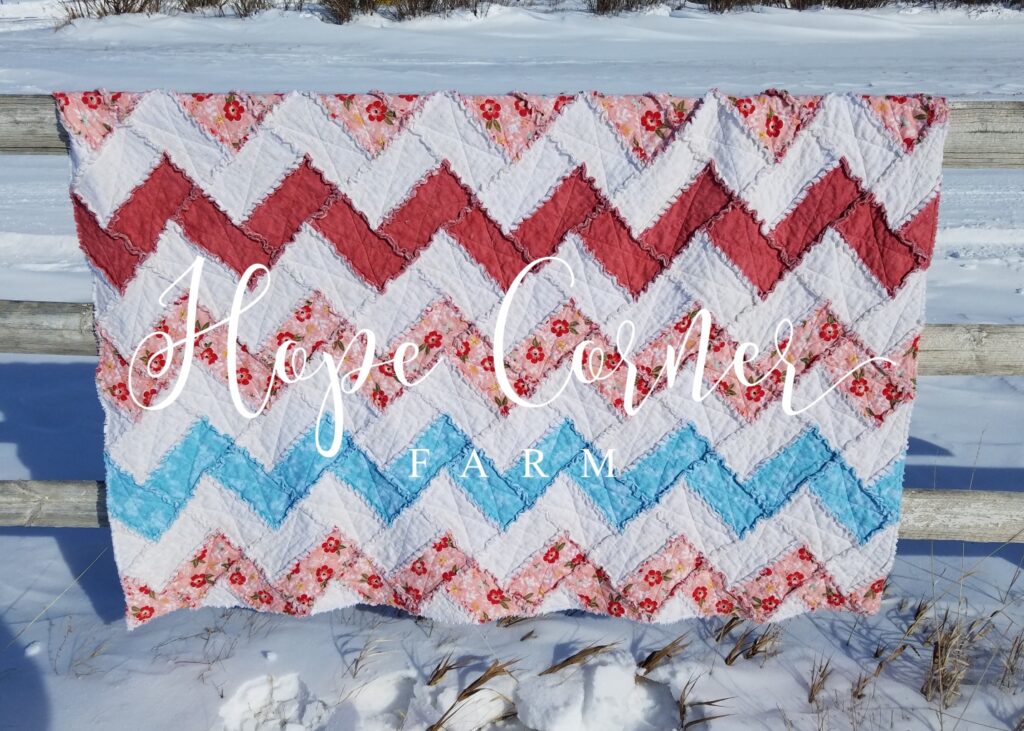 Image / Pattern / Tutorial: Hope Corner Farm
In the pattern, the combinations are made with different prints and colors. You can make the combinations you prefer, with colors and prints that look beautiful in the environment. If you're making it for babies, bet on pastel tones and prints with children's themes. If your bedroom decor has a theme, take the time to explore the colors and theme in the quilt. It will match the trousseau, it will be wonderful.
The chevron rag quilt pattern can be found at Hope Corner Farm. This pattern is very complete, with all the necessary materials, with measurements, description and photos of the steps. If you still have doubts, let us know in the comments. We hope you are delighted as we are and want to start building this Monday. We are here waiting for your opinion. Let's quilt!