Log Cabin Quilt – Free Pattern
Hi everybody, nice to see you here! If you are looking for new models to create in your home, you are in the right place. Today we are going to make a new quilt, whether to decorate your home, to sell or to give as a gift to loved ones, this quilt is the perfect model.
The Log Cabin Quilt is a classic model. If you've done a little research on the subject, one of the photos must have been this model. It can be made in all sizes and arranged in many ways. It is a quilt made entirely of center squares and strips. Following the pattern steps, you will have a small quilt, which can be used as a wall hanging.
As it is a quilt made of blocks, the size can easily be changed. You can increase the size of each square, log cabin, or the number of squares. It will depend on your style, how you want to make this quilt, where you will use it, or your client's request.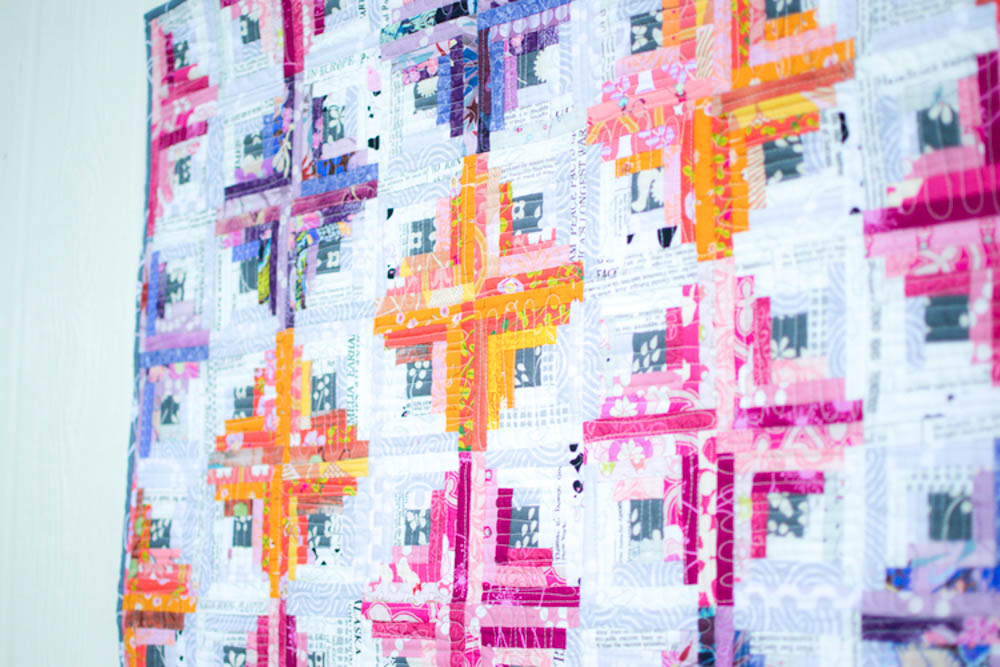 Handmade products such as artisanal quilts enchant with the exclusive beauty they are able to bring to spaces. The use of this type of element is an excellent opportunity for those who want to invest in personalized and creative decoration. Using handmade bedding can also be a good alternative for those who want to value regional culture in their decoration.
Image / Pattern / Tutorial: Sew Can She
Decorating the bed with a beautiful handmade bedspread is a good option for those who want to break the monotony in the room, transforming it into a more dynamic environment and adding aesthetic value. Used both as a protective alternative for double beds and in children's and single bedrooms, the handmade bedspread helps to communicate the decorative trend applied to the room, enhancing the composition.
The first step is to decide where or who the quilt will be for because the choice of fabrics depends on this and makes all the difference. Let's learn the Log Cabin Quilt?